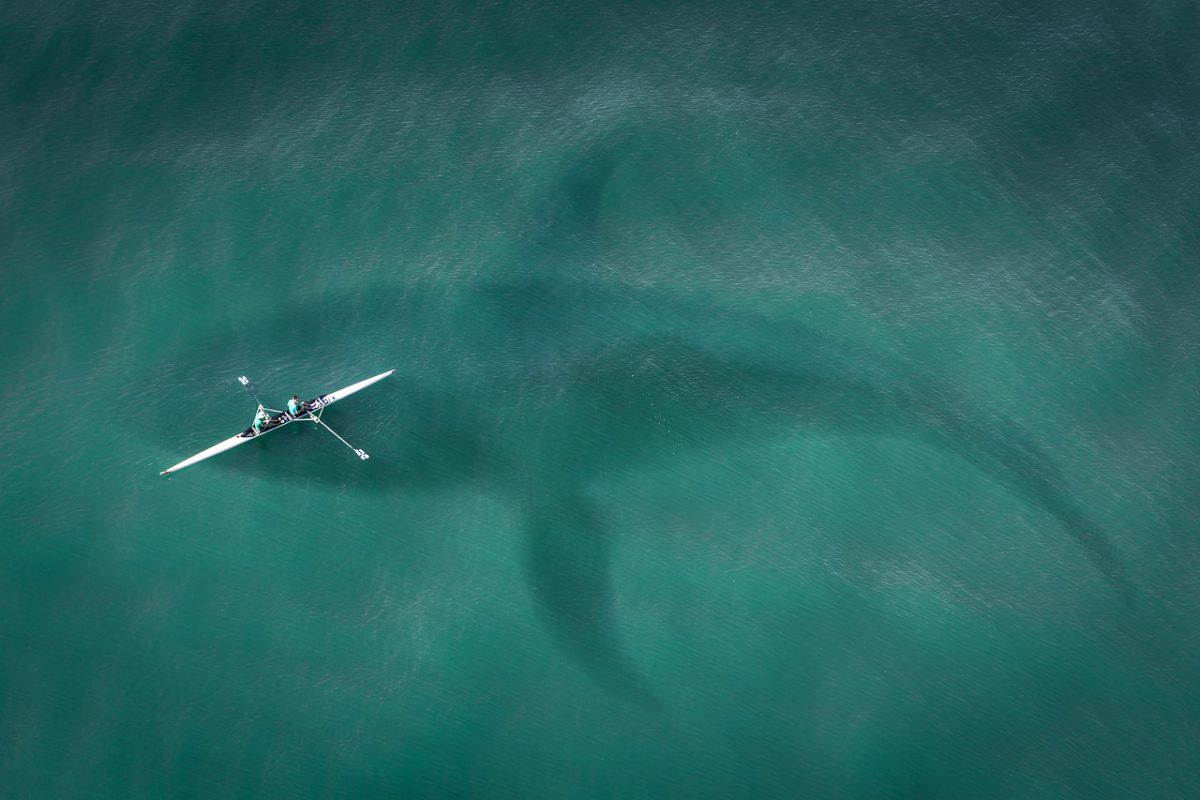 Swimming With Sharks: 5 Things You Should Do After Graduating
Across the country, students are donning their graduation robes as universities bid farewell to the class of 2017. Graduation can be scary and exciting in equal measures. On one hand, you're beginning a new chapter of your life. On the other, you finally have to embrace the realities of the 'real world', including beginning a career from scratch and joining the big bad job market.
It's hardly surprising that many fear leaving university, particularly if you're unsure of what to do next and how to kick-start your career. However, there are a number of things you can do after graduating to put your skills in place, increase your career prospects and make the post-graduate world a less frightening place.
Get blogging
Blogs are a great way to put your work on a public platform, particularly if you're looking to go into a writing-based career. You can set them up easily and for free (via domains such as WordPress and Blogger), customise them entirely to your taste and publish posts regularly on any topic of your choosing.
Even if the career you're wishing to head into isn't necessarily focused on writing, blogs can still be an excellent way to demonstrate your knowledge around a certain topic or industry by creating engaging, expertly-crafted posts. You can also easily build connections through blogging, by commenting and following other blogs and collaborating with similar-minded writers, which may help you in the future.
If your blog really hits the big time, you might even get a chance to review products from companies (meaning freebies for you). Blogging is a perfect way to express yourself while flexing your writing skill, and your blog may have the potential to open up new doors in your career.
Volunteer
Volunteering is something that stands out on your CV: it shows that you're willing to work hard without a financial reward to encourage you. If you find yourself with spare time after graduation, consider a volunteer role to get yourself out of the house while making a positive contribution to the community.
Volunteer opportunities are extensive, so you can find roles that suit your interests and career ambitions – whether that's helping out at an animal shelter, stewarding at a festival or running your local charity shop.
Furthermore, volunteering can enhance your workplace skills, such as your ability to work in a team, to communicate well and to use your own initiative. Keep an eye out for vacancies in your local area, or use a website like Do It to search to opportunities online.
Rewrite your CV
When hunting for a job, your CV is invaluable. It's the one document all employers ask for, and one look at your CV can tell a company whether you're suitable for a job or not.
With so much riding on it, it's important to make sure your CV is as effective as possible. The 'perfect' CV is a hard thing to accomplish and many people really struggle to sell themselves properly when writing one. However, there are many resources out there to help. Websites like Prospects and CV Library offer thorough CV advice, as well as templates to inspire you; you may also find help at your local job centre and many university careers departments offer their guidance even after you've graduated.
The main thing to remember about a CV is to list your relevant experience and highlight the skills you've gained from that experience, as well as how they relate to the position you're applying for. If you master your CV, the job world really does become your oyster.
Get experience
If you find your CV looking a bit blank, or if you simply don't have the experience relevant to the job you want, it might be time to start looking for internships and work experience placements.
Even though you may have learnt valuable skills from your Saturday job or your last volunteering role, employers generally like candidates to have knowledge of working in a similar position to the one being advertised. Work experience and internships are a great way to enhance your familiarity with a particular industry or career path. Unfortunately, they are frequently unpaid, but they can also be invaluable to boosting your career prospects.
Interns experience the working environment of the company up front, so work placements can be a fantastic indicator of whether you actually want to commit to a full career in the industry. Plus, if you really impress your bosses, an unpaid position can lead to a paid role later on. There are online services to help you search for internships, but it's worth directly contacting companies to ask about work experience placements.
Apply, apply, apply
There are very few undeniable facts in life, but one of them is that applications are long, time-consuming and tiring. After graduating, it's easy to get into a slump and want to take an extended break after years of studying and exams. However, you aren't going to get a job without applying for it, so make sure you've registered with all the necessary jobsites, set up email alerts for relevant roles, and are ready to go for it once they come through.
Set aside the time in your day to fill out applications in as much detail as you can. Don't be disheartened if you don't hear back from an application; the graduate job market is competitive and you won't always be successful, but the right position is out there for you. Plus, the more application processes you go through, the better at applying you'll become. Before you know it, you'll be in a job you truly love.
Graduating might mark the beginning of huge change in your life. By doing just a few simple things, you can ensure you're ready to master the job market.
Inspiring Interns is a graduate recruitment agency. To browse graduate jobs, visit their site.