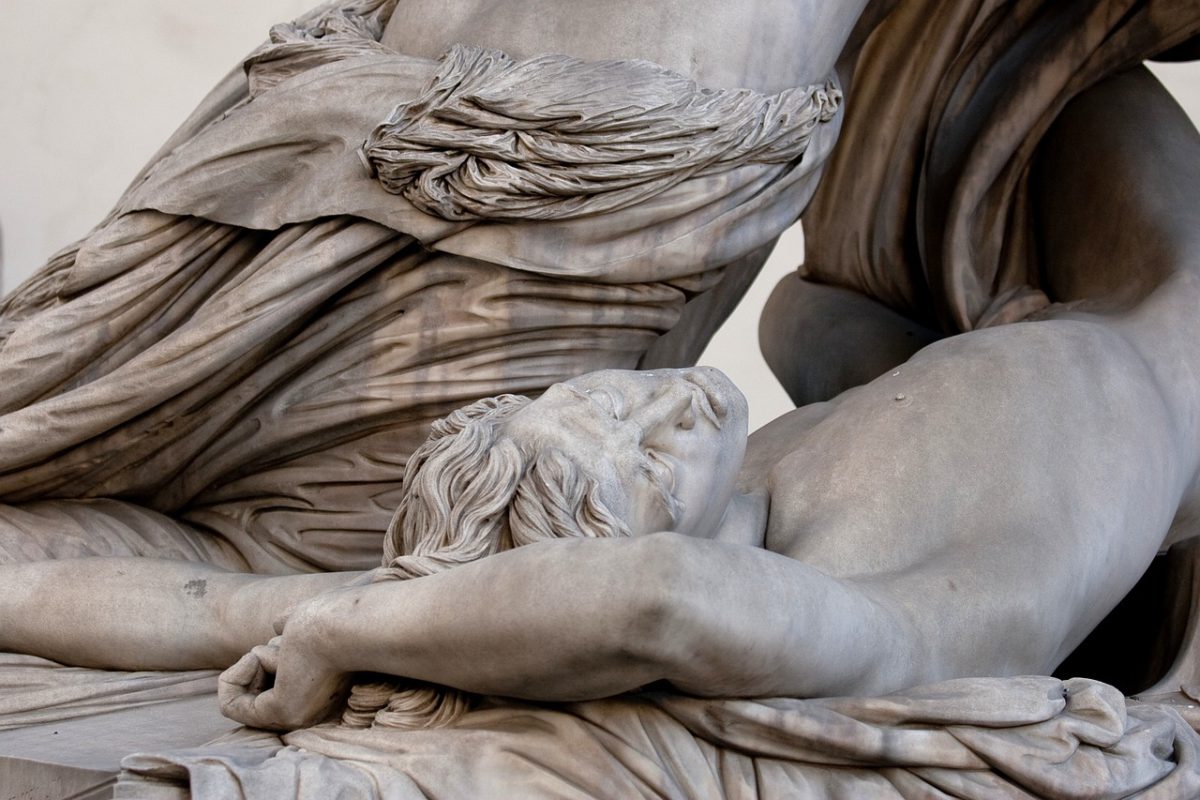 What Can You Do With Your Art History Degree?
Art History is the study of the world's most fascinating objects and images. The modules on most BA courses will cover everything from Ancient sculpture to medieval manuscripts to contemporary Chinese art – to name just a few!
And when you bear in mind that the definition of "art" can be excitingly loose – i.e. painting, film, sculpture, architecture, ceramics, photography, landscape gardening, performance, crafts – it's an all-round Pandora's box of interests.
After this whirlwind tour of the world's visual past, art history graduates come away with a strong skillset. According to Prospects, a fifth of art historians continue with further education, whereas 56.3% find employment in areas such as advertising, PR, design and, of course, the museum and heritage sector.
If you're currently wondering how to apply your research and communication skills, then here are four possible career routes to consider.
Curator
Designing the spaces in which we view art is a popular route for art historians. If you like the sound of arranging exhibitions, planning public programmes and dealing face-to-face with artists, then you must begin grabbing experience on a local scale.
Of course, the big institutions like The Guggenheim and The British Museum have their internship schemes, but it's best to volunteer with local museums and galleries and build-up your CV. Help out with guided tours, audience data admin or children's Saturday hands-on session.
Thinking outside the white cube is always a good idea too. Since the new millennium, there has been a boom in arts festivals across the UK. They are always looking for volunteers to co-ordinate their sprawling events.
Gallery and events
Galleries are amazingly varied work places with lots of roles, reliant not just on curators but events organisers, marketing departments, operations managers and engagement officers. Remember: the general public need to be excited about an art – read about it on social media, say – before they take time out to see it.
Once more, volunteering in more intimate, independent galleries is the way forward. Marketing will build knowledge of addressing target audiences and awareness of advertising platforms; whereas engagement will give you experience of networking with partners and collaborators.
Auction house
Though it changes almost every year, the most expensive ever sold is Paul Gaugin's When Will You Marry?, which racked up $300 million – around $40,000 for every cm2 of canvas.
Fast-paced, exhilarating, constantly dealing in masterworks and megabucks, the art market is a combination of knowledge and business sense. No longer the world of antique-dealing elitism, auction houses are perfect for anyone who wants to see first-hand how art is valued and marketed.
The likes of Sotheby's and Christie's, both with multiple offices across the globe, have graduate schemes that rotate around the fundamentals of evaluating work, producing sales lots, cataloguing and dealing with clients.
Media
Currently attracting 8.9% of art historians, jobs within the media will maximise the use of your clear writing, efficient use of sources and thorough analytic skills.
All magazines and newspapers need writers at the helm, but they also need photography editors and graphic designers to bring their publications to life. This is where the art historian's eye for striking, memorable images comes into play.
As you can see from this selection, a familiarity with galleries, newsrooms or events co-ordination is an essential to progress after University. Volunteered time, good results and passion will prove a winning combination. If in doubt, think like Van Gogh: "I am seeking. I am striving. I am in it with all my heart."
Inspiring Interns is a graduate recruitment agency which specialises in sourcing candidates for internships and giving out graduate careers advice. To hire graduates or browse graduate jobs, visit their website.