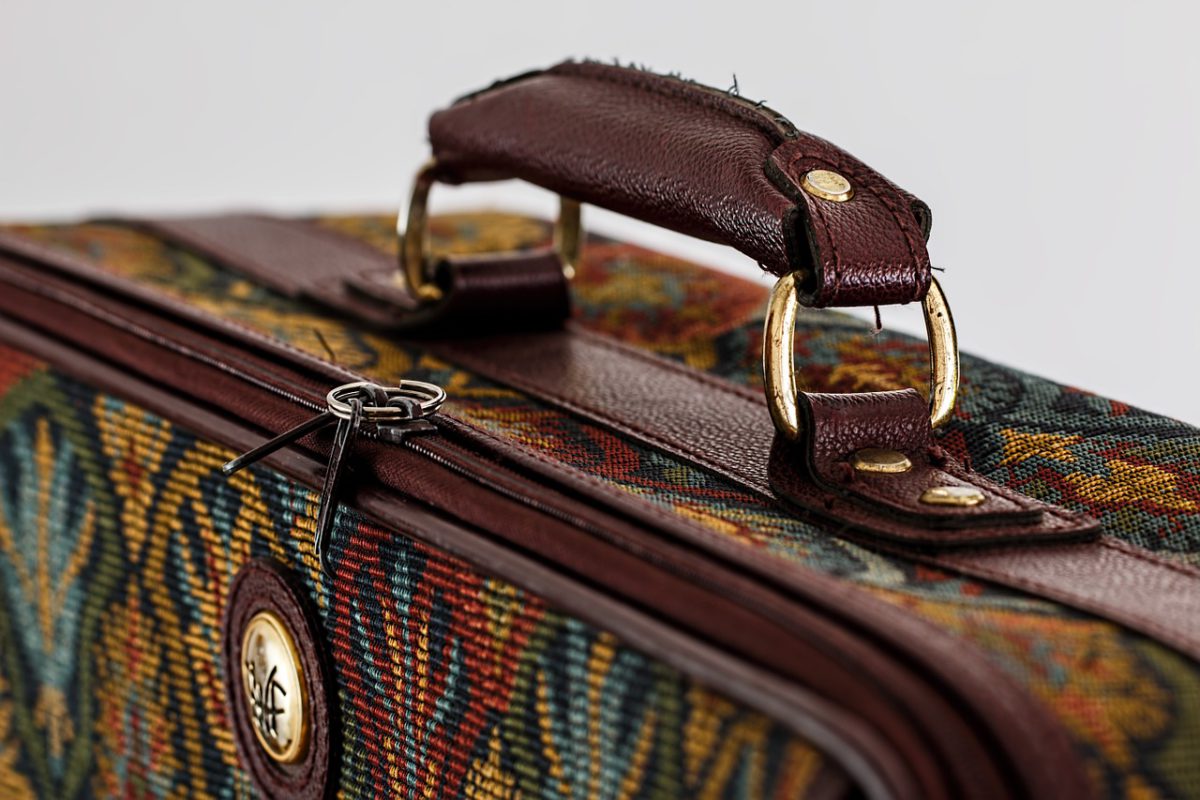 5 Tips For Travelling Light
We all know the drill – you say that you'll "pack less" this time, and somehow you're always trying to cram everything + your kitchen sink in the night before. Cram no more! Here are some tricks that will have you packing like a pro.
Invest in a decent suitcase
It sounds obvious, but if you're planning on flying somewhere for cheap (aka only taking hand luggage), the likelihood is that the weight of the bag will be limited. Many suitcases are now super light, which means you get a better clothes-to-case weight ratio!
Actually wash your socks
The concept of doing anything chore-like on holiday might be horrifying, but doing a mid-week wash will free up clothes. If your accommodation doesn't have a laundrette, you can always do it by hand. If nothing else, your mum will be proud of you.
Rolling V Folding 2: The Sequel
It's still the matter of great debate, but most sources suggest that rolling really is the way to go… if you don't mind the odd wrinkle. Of course, folding may create creases too – if this bothers you, just hang up the offending clothes in the bathroom while you shower, and the steam will make the creases fall out.
Whittle your wardrobe
You might need more than 10 items of clothing in a week, but you can still be sensible. Here are some sub-tips:
Consider what you'd wear on a daily basis. Do you really need 5 fisherman jumpers/6 sundresses? We all know you'll probably wear the same pair of shorts for 3 days.
Don't pack anything that you haven't worn before – if it doesn't fit, or chafes, or rides up after 5 steps – you've wasted space.
Choose colour coordinating clothes. This will make it easier to put outfits together, and will also make laundry easier.
Consider picking clothes you can layer, rather than bigger, bulkier items – i.e. pick a thin dress + long sleeve cardi + scarf over two thick items.
Research the weather
It may be that there will be an unexpected heatwave (I once experienced 30 degree weather in Estonia, out of nowhere) or cold spell (20 degrees might seem warm in the day, but temperatures always drop at night). Hot, humid places often have rain – if you can't bring yourself to take a raincoat, at least get a disposable poncho or ten.
Other knick knacks & last bits
Most hotels have hairdryers in the room or ones you can borrow from reception.
You will also usually be able to rent or borrow towels.
Pare down your makeup bag (if you have one) – you don't need 6 lipsticks for one weekend (honestly).
Scarves can double as hats, emergency rain covers, towels, beach sarongs, and sunburn cover-ups. Don't underestimate scarves.
Put your shoes at the sides of your case, soles on the outside. Either that, or put them sole up on top of everything else.
Some airlines allow a 'personal item' as well as a cabin bag – this could be a laptop/camera or a handbag/rucksack. If you're savvy, you can split stuff between the two.
It's tempting to pack things 'just in case', but at the end of the day, a holiday shouldn't be spent fussing over what to wear. Taking fewer things may even free up more time to spend on sightseeing & having fun.
Happy travels!
Inspiring Interns is a graduate recruitment agency which specialises in sourcing candidates for internships and giving out graduate careers advice. To hire graduates or browse graduate jobs, visit their website.