Are You A Harmoniser Or A Hunter? Take Universum's Career Test And Find Out Today!
You have been invited to take part in the 2017 Universum Career Test.
This test will prompt you to start thinking about your post-university career, as well as help you answer some important questions.
Which career profile are you? There are seven career profiles; this test will determine which one fits you best!
What are your salary expectations and how do these match up to your peers?
See a list of employers that fit your career profile… including ones that you might not have considered!
Still need convincing? By participating in this survey, you could win a £10 Amazon voucher!
---
Click here to take the Career Test.
---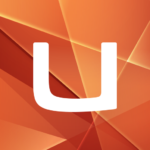 This survey is brought to you by Inspiring Interns in partnership with Universum.