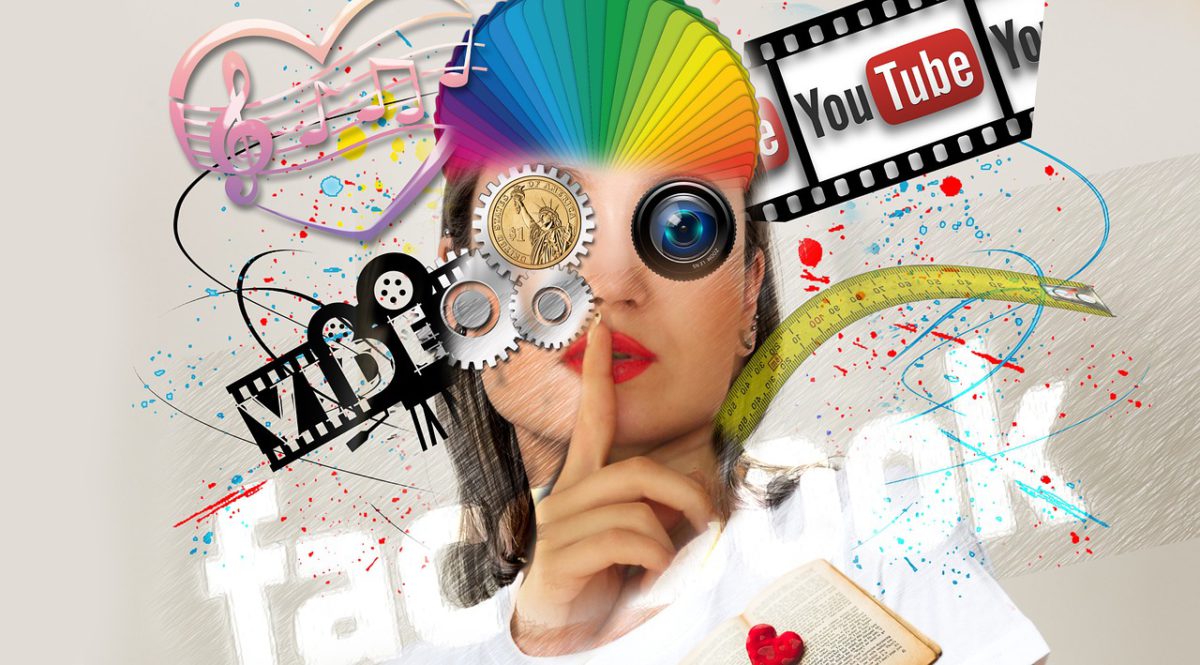 What Is Social Media Marketing?
Ask any advertising executive what the main industry catalyst of the 21st century was and you will find yourself in a discussion about social media. With over 2.6 billion active users worldwide, it has reshaped the face of a multitude of sectors and the job market has subsequently stretched to reflect this.
According to LinkedIn, listings for social media professionals have exploded 1357% since 2010. But what does the job actually entail and, more importantly, are you qualified for it?
What
In terms of skillset, a social media assistant should be a hybrid talent, juggling a variety of different tasks formerly undertaken by the marketing department. In response to the rise of the mobile within advertising, this position has emerged as a self-contained role integral to any successful business strategy. Some of the desirable qualities employers will be looking for include:
Excellent working knowledge of all major social media platforms.
Solid foundation in data analytics.
Good SEO Knowledge
Creative flair and a passion for content design.
Strong initiative, individuals should be able to work both independently and within company marketing teams.
Plan and develop brand communication strategies.
Excellent spoken and written English.
Successful candidates would combine the above to help brands and companies engage better with existing customers and reach out to new audiences. All of these skills are readily attainable for a large number of graduates including those with any kind of Business, English or Communications degree.
This position boasts a fast-paced and diverse working day, and often there are plenty of opportunities for progression. If this sounds like the job environment for you, read on to find out more of the transferable skills and tricks necessary for success.
How
It is now widely recognised that it's the users who add value to social networks by creating, sharing and contributing User Generated Content (UGC). This is a departure from traditional push-marketing strategies. Successful interaction with these massively expanding audiences now involves a two-way exchange.
Companies will look to establish this through the cultivation of a brand persona. Social media employees will implement this by maintaining a consistent voice and presence across several relevant platforms, all the while demonstrating a keen understanding of who their target demographic is and how they interact.
Success tends to be measured in terms of "earned media", which roughly translated equates to the amount of user interaction with any given post, be this likes, comments, shares or retweets. It is likely that your company will promote themselves using a balance of paid and organic methods, paid content being sponsored ads that appear into a users newsfeed or stream versus organic techniques in which brands post like a regular user and earn their way into people's social networks.
All of this information will accumulate as metadata, which your company will cherry pick and analyse in order to better understand their target demographic. Previous experience with SEO and data analytics are obviously advantageous to this end but don't be alarmed, there are plenty of free guides to get you up to speed with SEO optimisation and marketing. Data analytics are often co-ordinated by accessible packages like Google Analytics for which there are an abundance of excellent Youtube How-To tutorials.
Why
If you're a creative who loves to keep abreast of the latest online trends, has excellent communication skills and enjoys interacting with a varied customer base, these types of positions should definitely be something to consider for after university. Because the primary focus of this role isn't to overtly push products upon the consumer, this is not a sales position and successful candidates can expect to spend plenty of time liaising with the existing marketing department.
One consequence of forging a direct channel between brand and consumer has been that company customer service teams have really had to up their game. Recent surveys have shown that 42% of customers expect a response from brands within 60 minutes when lodging a complaint on social media.
Now, this is not as dry a task as it sounds, remember Tesco's hilarious response to a customer who found a worm in the packaging of a cucumber? Well, it went viral and if you've got a few spare minutes its well worth a read as an excellent example of how to salvage a potentially damaging exchange while building brand persona. In a larger organisation you might be overseeing the customers service team to ensure they are representing the company spirit or you might even be involved in a few of these exchanges yourself!
All in all, the role of social media marketer offers huge potential for new graduates or matures ones looking for a lively change of career. So what are you waiting for? Browse the Inspiring Interns Jobs page and get applying!
Inspiring Interns is a graduate recruitment agency which specialises in sourcing candidates for internships and giving out graduate careers advice. To hire graduates or browse graduate jobs London, visit their website.