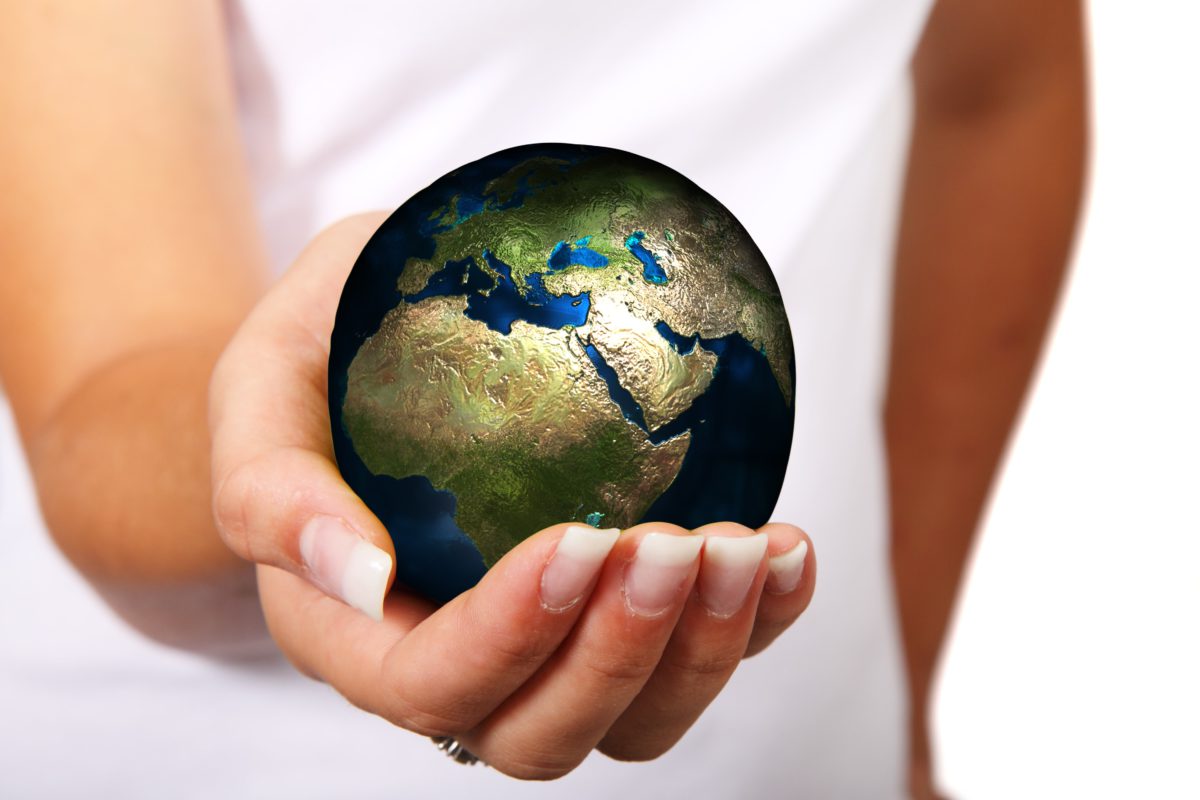 What Is Erasmus?
In the 2011-2012 season, an estimated 13,662 UK students took part in the Erasmus programme, either to study or to complete a work placement. In comparison, there were 33,363 students from Germany, 33,269 from France and 29,545 from Spain.
Many English students are still reluctant to join programmes like Erasmus as they think they need to speak another language, don't have enough money or that it will be a waste of time.
If you are among those hesitant students, it's time to demystify those stereotypes by giving you a glimpse of what Erasmus is and what it can bring you.
The Erasmus programme (European Action Scheme for the Mobility of University Students) was created in 1987 to allow students to spend a semester abroad in the course of their study and have this experience recognised by academic institutes. Thirty-three countries from the European Union currently participate in the programme and since its creation, more than three million students benefitted from it according to the European Commission. The scheme aims to promote the cooperation between higher education institutions, increase students' mobility across Europe and stimulate research between participating organisations.
The Erasmus programme is offered to any European student who has completed their first year of studies and wishes to spend between three months to a year abroad as part of their formation. The scheme is also offered to the staff in institutions of higher learning, employees from private companies who wish to share their knowledge and non-European students enrolled in the Erasmus Mundus programme. Beneficiaries of the scheme can either choose to study at a partner university, or complete an internship or placement in a registered company.
The Erasmus scheme is especially meant for the individuals who seek to broaden their knowledge and learn more about a new culture and about themselves. Studies show that Erasmus "facilitates the acquisition of intercultural skills, language skills and self-reliance".
Some individuals might be reluctant to try the experience as they think the process is too complicated, stressful and not worth the hassle. In fact, it is not a stressful procedure.
No student participating in the Erasmus exchange programme is required to pay the tuition fees of the host university. Moreover, every pupil enrolled in the scheme receives a grant for accommodation and living expenses, between £280 and £330 a month for students and between £380 and £430 a month for trainee.
Most universities listed in the scheme offer several courses taught in English and specially designed for exchange students. On top of that, an intensive language support is available for students before the beginning of their course for those who wish to learn the language basics of the country they are studying in. So even if your French only encompasses "baguette", "omelette au fromage" and "la vie en rose", you can still travel to Paris – and your vocabulary will expand in no time!
All the information on how to apply, receive grants, visa and accommodation and all the questions you might have is available here.
There are so many positive outcomes that result from completing an Erasmus exchange that listing all of them would be a neverending task!
Figures from a recent survey of former Erasmus students showed that 70% of employers see language proficiency as a deciding factor when hiring a candidate. According to this same survey, mobile young graduates were more likely to be sent abroad for work (45% mobile graduates vs. 14% non-mobile), use foreign languages for professional situations (86% vs. 42%) and work with foreign colleagues (75% vs. 36%) compared to non-mobile employees.
Besides communication and language skills, the Erasmus programme also enables young adults to gain other valuable characteristics such as independence, tolerance, openness, curiosity and confidence, traits that are highly valued by 92% of employers according to the European Commission.
Education commissioner Androulla Vassiliou supports those arguments in favour of employability as for her "the skills and international experience gained by Erasmus students make them more employable and more likely to be mobile on the labour market."
Last but not least, the scheme allows those who undertake it to discover a new culture and meet new people. By stepping out of your comfort zone, you are sure to learn about some new traditions and ways of living, from food habits, fashion clothing, celebrations and architecture. You will also get to know fellow students from across Europe and the world, make long-lasting friendships and perhaps even find romance: one million babies were born since 1987 thanks to the Erasmus programme according to The Independent!
"Life abroad changed me, I am now more open and independent"
"Erasmus is addictive! It is impossible to forget these people, experiences, atmosphere and the joy of discovery – not only of other cultures but mainly of oneself"
"The Erasmus programme has given me a new perspective, loads of enthusiasm and willpower"
That's just some of the feedback from former students who had the chance to participate in the Erasmus scheme. Don't miss your chance to be part of the new generation of lucky travellers and dare to try; you will certainly not regret it.
Romane graduated from Kingston University with a degree in Film Studies and Business. A lover of writing, she enjoys writing screenplays, poetry, stories and now articles for the Inspiring Interns blog. You can connect with her on LinkedIn here. 
Inspiring Interns is a graduate recruitment agency which specialises in sourcing candidates for internship jobs and giving out graduate careers advice. To hire graduates or browse graduate jobs London, visit our website.