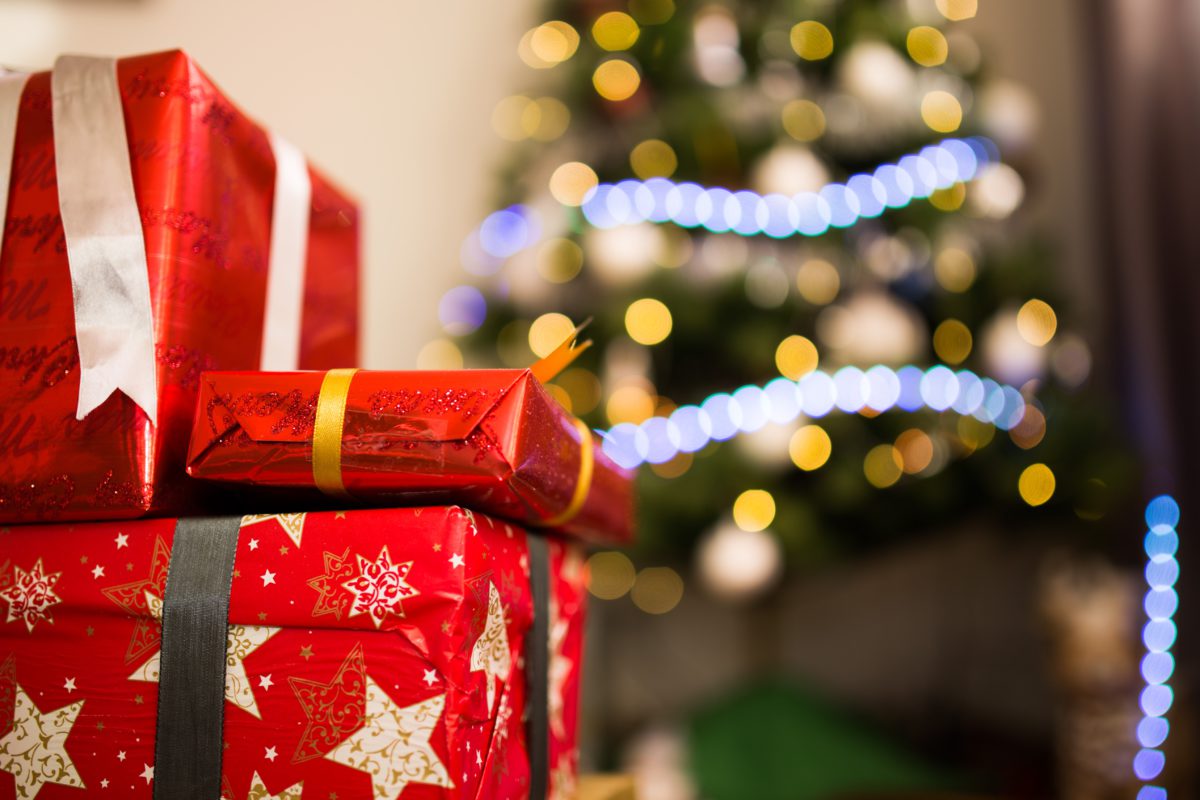 7 Gifts Broke Students Should Ask Santa For
Students aren't exactly renowned for their spectacular bank balances and – between food, parties and presents – this time of year can get expensive, fast.
And you know how it is: for 10 months of the year there are 50 things you wish people would buy for you, then suddenly find you yourself out of ideas when Christmas rolls around. Then it's December 25th and you're unwrapping presents you don't really need, and probably won't use more than once.
But there is a solution that doesn't involve asking for a cheque in your Christmas card. Gifts aren't just for Advent: some keep on giving long after the tinsel comes down. Here are some ideas to get you started…
Coffee Makers
Did you know, buying an espresso from Starbucks five times a week will cost you £416 per year? Since espressos are one of the cheapest items on the menu at £1.60, it's safe to assume many coffee shop fiends spend significantly more than this on their morning brew.
Using a stove-top espresso maker will cost you approximately half as much as a weekday Starbucks visit – including money you spend actually buying the thing in the first place. Get your parents to put one under the tree for you and you'll save even more.
If cappuccinos and lattes are more your thing, consider asking for a milk frother. The stick and manual types are cheaper but the jug versions heat the milk for you, making the whole thing as effortless as possible.
If you're an Americano kinda person, cafetieres are low-maintenance and cost-effective. Even the fanciest bag of ground coffee is unlikely to set you back more than £6 and – depending on the severity of your caffeine habit – should last at least a month.
Food Subscription
Students aren't any more renowned for their eating habits than they are for their bank balances. Eating healthily takes time, effort and money – which some of us don't have a lot of. But what if you could get food delivered right to your door?
Well, luckily for us you can get pretty much anything through the postal system these days: boxes of healthy(ish) snacks, specialty items like bacon and coffee, or entire meals complete with recipe cards.
Most of these companies offer gift cards with X-amount of pre-bought deliveries; just remember to cancel your subscription after they run out, or you'll be charged automatically.
Alcohol
If you enjoy a tipple on a night out, you'll know that vodka is expensive – and decent vodka is more expensive. In fact, some students spend significantly more on alcohol than they do on food.
Persuade your parents to buy you some for Christmas and predrinks won't cost you more than a bottle of mixer for a while. Exactly how long it'll last will depend on how you like your blood alcohol level.
Railcard
Sometimes you just want to go home. Or shopping in another city. Either way, you'd rather not have to sell your organs for the train fare.
A 16-25 Railcard will get you 1/3 off a decent range of ticket types, and holders save £179 a year on average. Better still, there's a 3-year version – that could cover your entire university career.
It might not be the most exciting Christmas present in the world, but your wallet will definitely appreciate it.
Streaming Services
You're probably already paying for Netflix, Spotify or Amazon Video – or leeching off a friend's account – so why not get someone else to fund your media consumption habits instead?
Also FYI: Amazon Prime might cost a whopping £79 a year but, thankfully, Amazon Student is a thing and it's pretty similar.
You'll get a six-month free trial of the service (regular ol' Prime's trial is just 30 days) before you start paying a much more reasonable £39 per year; and this discount lasts for four whole years after you sign up.
If Santa gifts you a year or two – so much the better!
Tastecard
Ever wish your food bill cost half as much? Well, wish no longer. Having a Tastecard will give you 50% off your meal or 2 for 1 in exactly 6,680 restaurants all over the UK.
These include big names like Prezzo, Ask Italian, ChimiChanga, Pizza Express and BananaTree as well local independent restaurants.
Some restaurants have rules about when you can use the card and which menu items are included, but these are all listed clearly on Tastecard's website so you won't get caught out.
Toiletries
They might be the most re-gifted gift out there, but if you're too poor to treat yourself to good-quality bath-shower-shave items in a regular basis, toiletry sets can be pretty great.
However, to avoid receiving banana-scented foot scrubs and eau-de-somethings that you'll never use, try to request specific items. Maybe your favourite Lush moisturizer just ran out, or your pricey razor is on its last legs; whatever it is, stick it on your Christmas list.
So there we are: seven Christmas gifts that should help 2017 feel a little more festive. Now you can pop the next door on your advent calendar and hang up your stocking with peace of mind.
Jen Anderson is a Lancaster University alumni, member of The Writing Squad, and show-runner of the current affairs blog On the Fence. She has also recently been published in Foxglove Journal and NowThenMagazine.
Inspiring Interns is a graduate recruitment agency which specialises in sourcing candidates for internships and giving out graduate careers advice. To hire graduates or browse graduate jobs London, visit their website.