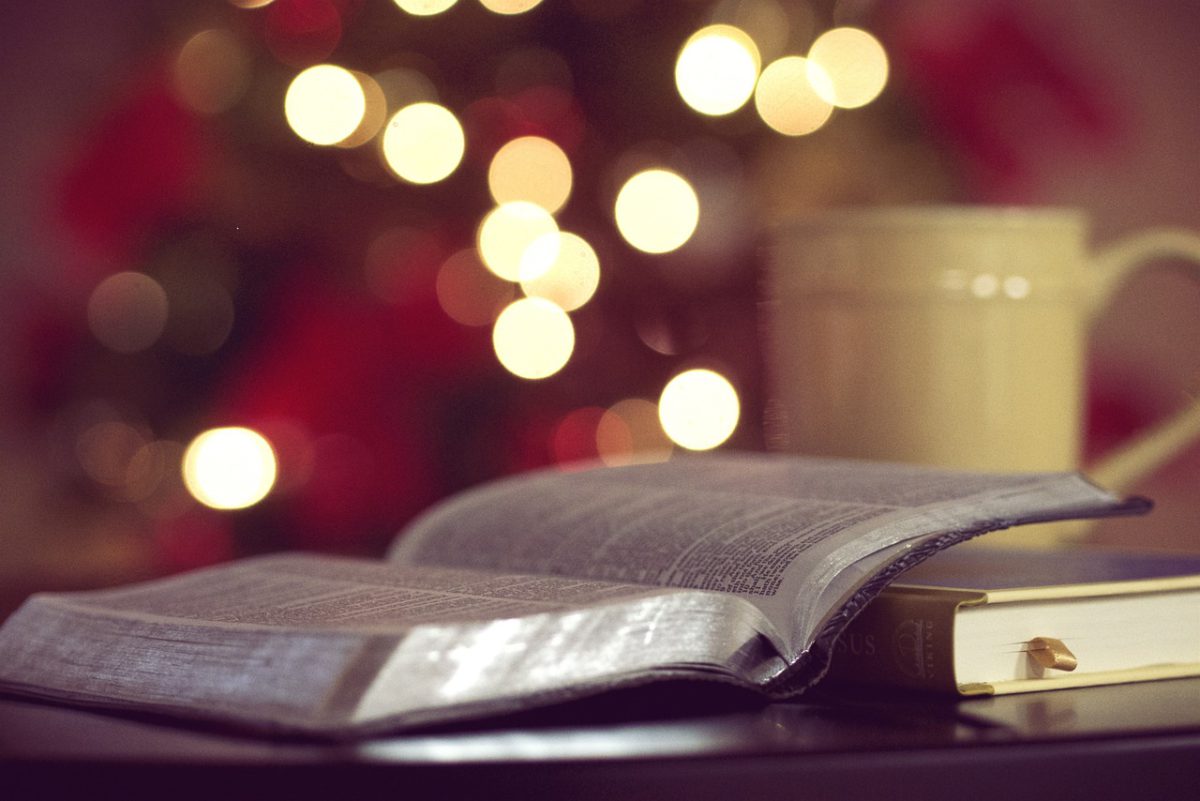 How to Make the Most of Your Uni Christmas Break
It's December and the campus café only sells gingerbread lattes. Just a few more lectures until the end of term and you're free for the holidays.
There's no doubt you need a break after all that hard work you've put in over the past few months. It might even be tempting to ignore your degree until January. However, the Christmas vacation is actually a great time to prepare yourself for the rest of the academic year.
Here are a few helpful tips to help you make the most of your Christmas break.
Plan and prepare
Use the last couple of days before the end of term to plan for the weeks ahead. Think about what assignments are due right after the break and what you will need to complete them.
If you're going home, remember to take your lecture notes with you and fill your suitcase to the brim with books. Alternatively, look into e-books so you don't have to choose between excess luggage fees and leaving your books at the airport.
If you have questions about any of your assignments, now might also be a good time to speak to your tutor. You don't want to be sending them frantic emails on New Year's Day when you're both hungover.
Think ahead
Whether you're in your first or final year, there never seems to be enough time to do all the reading. Luckily, you can use the Christmas break to consolidate your knowledge and go over anything you may have missed.
If you're regretting your choice of studying the 19th century English novel, or you couldn't understand your last quantum lecture, use this time wisely. Do some preparatory reading so you're ahead of the game and dedicate extra time to the material you found the most challenging.
Make an old-fashioned list or use a productivity app to keep track of everything and stay motivated if you feel overwhelmed. Spreading your assignments over the break will save you a lot of stress and hopefully ward off all-nighters.
Get to work
Keeping organised may be quite difficult, especially with no 9 AMs to get you out of bed and no deadlines in sight for weeks. But now isn't the time to watch TV all day while your mum makes you cups of hot chocolate… Or at least, not solely.
If you find it hard to focus at home, check out the public libraries in the area and apply for a visitor's pass. They are usually free, and making your childhood bedroom a work-free environment can improve your sleep, according to researchers at Harvard. If there is a university in your hometown, you can even apply for SCONUL access and take advantage of their academic library.
You could also try taking laptop to a coffee shop so you can enjoy some festive treats as you type out your essays. According to one study, learning the same material in different locations can even boost your memory, so bring along some books, too.
If nothing else, leaving the house to study means you can look forward to watching all those holiday films guilt-free when you get back.
Enjoy the break
It's a Christmas vacation after all, so make sure to get some rest before going back to university.
According to a review of the research on recovering from work, studies show that taking a break is the key to success. What's more, giving your brain and body time to relax helps reduce stress and improves motivation.
In other words, spending some time away from your books over Christmas will keep you productive in the Spring Term. Knit a scarf, go ice-skating, or bake an army of gingerbread men to take your mind off work. Is it freezing outside? Recharge your brain by curling up on the sofa with a book that's definitely not on your reading list.
Last but not least, enjoy your time with family and friends. 'Tis the season to be jolly, as they say, so celebrate your success and congratulate yourself on all the hard work you've done in Term 1. Even if you don't think much of your achievements, your relatives will really enjoy hearing about them (and telling everyone they know about your brilliance later).
Bragging about your accomplishments will also come in handy when you're writing your letter to Santa. I hear he particularly favours diligent students, so don't forget to mention that terribly difficult essay you aced and you might find extra presents under the tree.
Marta is a Warwick graduate with a Masters for Research in Italian Studies. Fluent in three languages, she is passionate about people, research and intercultural communication. Find her on LinkedIn and her personal blog.
Inspiring Interns is a graduate recruitment agency which specialises in sourcing candidates for internships and giving out graduate careers advice. To hire graduates or browse graduate jobs London, visit their website.