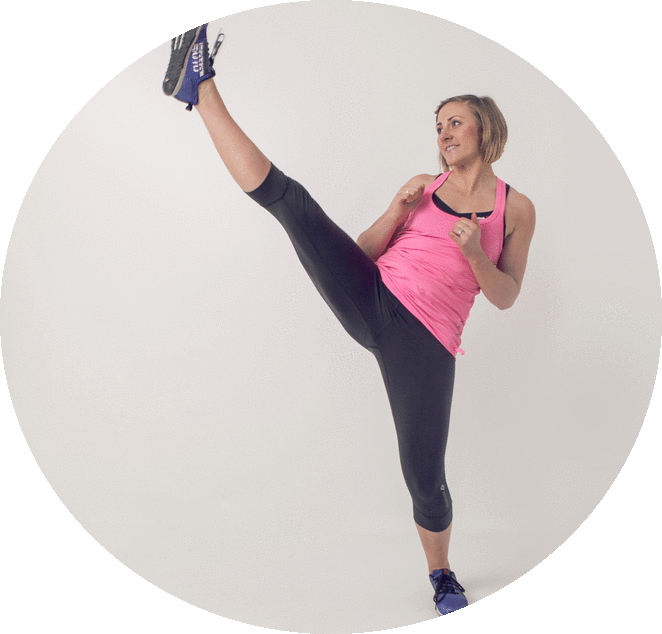 An Interview With Katie Bulmer-Cooke: Making Your Face Your Brand
Fitness entrepreneur and social media favourite Katie Bulmer-Cooke first appeared on Series 10 of The Apprentice. Since then, the busy entrepreneur has gone on to score win after win with charity events, training at Reebok, her own chat show and even a pop up shop!
What's interesting about Katie is that, like Zoella, Oprah, and Jenna Marbles, she has chosen to make herself the brand. The company's name is her own and the website's is too. But does this self-centred approach work? The proof is in the pudding.
In this interview, Katie explains the ins & outs of creating a personal brand.
When exactly did you decide that you were going to make yourself the face of your brand?
Being honest, that was never a conscious decision. It's something that evolved over time as I learned that in fitness, and certainly when it came to choosing a trainer, people bought from people as opposed to bigger, faceless brands. What was important to the customer was that personal relationship, personal touch and getting to understand whether that trainer was going to be the right fit for you.
How did you get started?
My first step into fitness, or even business, happened at quite an early age. My mam has been teaching in the fitness industry for thirty years and I used to sit in the corner of the room when it was all leotards and lycra. That's when I decided that was what I wanted to do.
Fast forward to the age of sixteen, I wanted to teach fitness classes but no one would give me a chance in terms of working in a gym or in a health club because they thought I was too young. Instead, I set up on my own, hiring a community centre when I passed my Exercise to Music course.
What are the three key points when choosing this as the direction for your business?
Number one is knowing your customer and understanding who they are in terms of demographic and what is important to them.
Number two is that, when it comes to branding, it's got to be consistent across the board. Whatever someone sees of you on Facebook should be the same as they see on Twitter. You should be giving the same vibe in your e-shots and on any videos you do on social media. All of the things that you post online should be the same as you are in person.
My third point would be to have a look at what other people in the industry are doing but then try to do the opposite. Especially in fitness, everything is the same; advertising and branding is all the same. The customer can't differentiate one brand from another. Try to do the opposite. A good way to do that is to think outside the industry that you're in. Look at what's going on in finance, news, food, in loads of industries that are different from the one you're in.
What are the benefits of this mode of business?
It gives customers somebody to identify with – a face they can familiarise themselves with. I've always trained women who are busy and don't always have time to get to the gym. They need to know that I'm in their shoes and I get them. They identify with me and instantly we have a good rapport. It allows me to stand out as the person that would be right for them.
What are the negatives?
The one main negative of being the face of your own brand is exit strategy. If I want to sell my business, I can't sell myself. Yes, I would have database and customers to sell. Potentially I could sell my social media channels, but I could not sell myself.
What is your favourite social media platform for promoting?
For me, it's Facebook but that will be different across the board depending on who your customer demographic is. If it's younger people then things like Instagram and Snapchat, if it's business to business, definitely Twitter and LinkedIn. The majority of my promotion comes from Facebook because that's where my audience is.
Do you ever feel like you're subject to the negative side to social media?
100%. I think the bigger you get on social media and the more people follow you, the more negativity you can expect. That's definitely another downside of being your own brand. If you want to make a big career on social media, you also have to have a very thick skin.
What was the best piece of advice you took away from The Apprentice?
It was less about one piece of advice and more about learning experiences. Because I've always been a one-man-band, I've never had other people to compare myself to. I'm not in a sales team where I can see if I'm good at selling; I'm not part of a marketing team where I can compare my work to other people's.
So, for me it was about finding out what my strengths and weaknesses were by comparing myself to my colleagues. I found out I'm good at sales, a good team-leader but not the most creative in terms of drawing and design work.
I also learned to stand up for myself and that just because someone knows all the business jargon in the world, doesn't mean they're actually good at business.
What's next for Katie Bulmer-Cooke?
2017 is shaping up to be quite exciting. I've got a new project launching in January. It's a secret for now but it's about blending together some of my skillset I've never blended before to do with self-promotion, social media and PR so look out for that!
Inspiring Interns is a graduate recruitment agency which specialises in sourcing candidates for internships and giving out graduate careers advice. To hire graduates or browse graduate jobs London, visit their website.