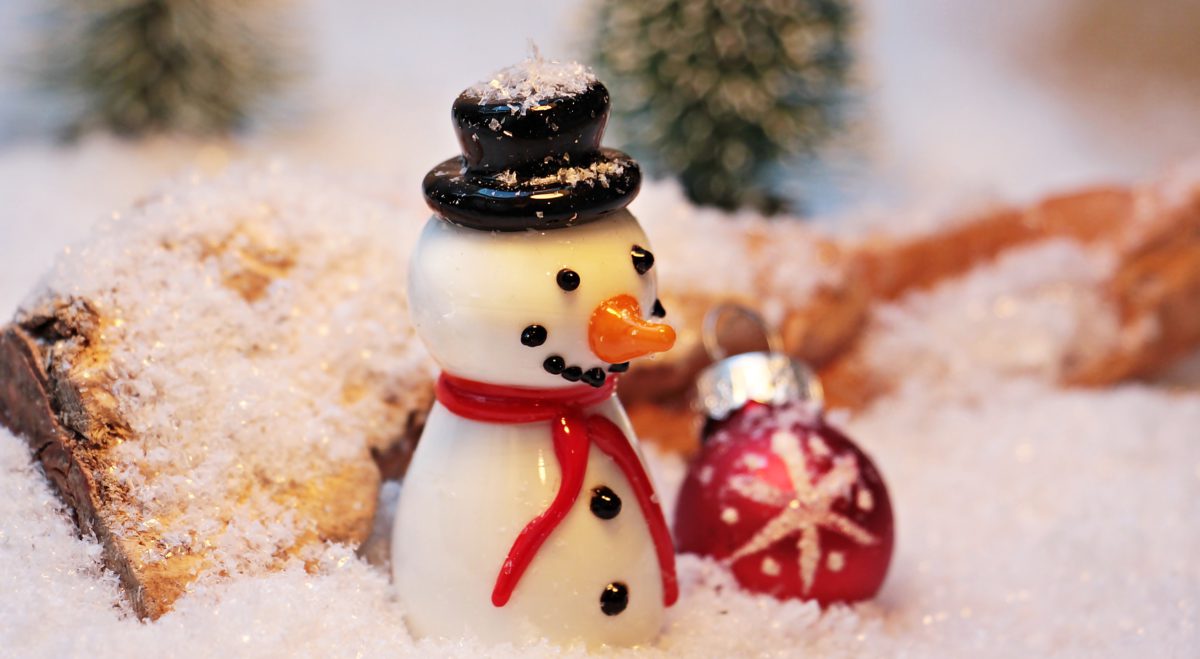 A Graduate's Guide to Surviving Christmas
It's time! December has crept its way around again, so it's officially acceptable to use the C word… Christmas, of course!
As Andy Williams tells us annually – 'it's the most wonderful time of the year' – but, as a student and graduate, it isn't always as relaxing as we'd hope. Before cracking into the mulled wine as a coping strategy, here are some top tips to get you through the holidays unscathed.
Students:
1) Stockpile!
We all know one of the best things about Christmas is the sheer amount of food and drink. As a student who probably lives off pasta and cereal, this time of year is a gastronomical feast like no other and the perfect opportunity to indulge.
Purge on party food, munch on mince pies and dine on desserts because it'll be another year before you get a spread like it again. Eat, drink and be merry, for tomorrow, you'll be back at university.
2) Choose Gifts Wisely
It's likely you'll only be a student once in your life, so Christmas is the perfect time to play that 'poor student' card to your advantage. The expensive things you kind of need/want for uni but could never afford on your budget might be ideal present requests for your unsuspecting family members. If you need a new laptop for "uni work", at least float the idea. The worst that can happen is you'll be told to jog on. Other ideas for useful (and more affordable) presents you could ask for include a Netflix subscription and some sort of drinking game apparatus.
3) Save for Christmas Shopping Early
If you have an ounce of organisational skills, hopefully you've already got all your Christmas shopping sorted. If you haven't – good luck! Now, this tip is a bit late for this Christmas but will definitely be useful for Christmas 2017, so take heed. Recent years have seen the American phenomena of Black Friday and Cyber Monday find their way across the Atlantic and they fall conveniently close to Christmas. If you're savvy enough, you might be able to get some discounted presents. Moral of the story is plan ahead, peeps!
Graduates:
1) Be Prepared
We've all been there. You're at a Christmas gathering minding your own business when you're hit with the, "so what are you up to now?", question for the fifteenth time of the night from family members you haven't seen or heard from for the other 364 days of the year. You're trying to seem invested in the conversation when all you can think about is the nibbles they've just put out.
Sound familiar?
If these types of question are the bane of your existence:
Have a maximum 3 sentence answer memorised
Whip it out
Hastily change the subject.
Crisis sort-of averted!
2) Be Grateful for the Way Christmas Falls
As a graduate the main goal is usually to get a real job, perhaps even one of those elusive careers! If the 'Job Gods' have blessed you, that's great and all but every silver lining has a cloud, and that cloud is getting time off at Christmas. Luckily, this year Christmas falls on a weekend, so the following two days are Bank Holidays, meaning most lucky people get 4 days off in a row! Extra days of festive cheer (and food, obv) before January 1st arrives, accompanied by regret, as you stand on the scales. As well at that, there's also 3 days off over New Year!
Quality time with family and friends is what the spirit of Christmas is all about, but for lots of students and graduates, the struggle is real. Hopefully by implementing some of these tips you'll have a very merry one this year! Happy Christmas, one and all.
Ellie Abraham is a guest contributor for Inspiring Interns. Based near Brighton, she has a Geography degree from MMU and is now turning her hand to writing. Check out her blog here.
Inspiring Interns is a graduate recruitment agency which specialises in sourcing candidates for internships and giving out graduate careers advice. To hire graduates or browse graduate jobs London, visit our website.