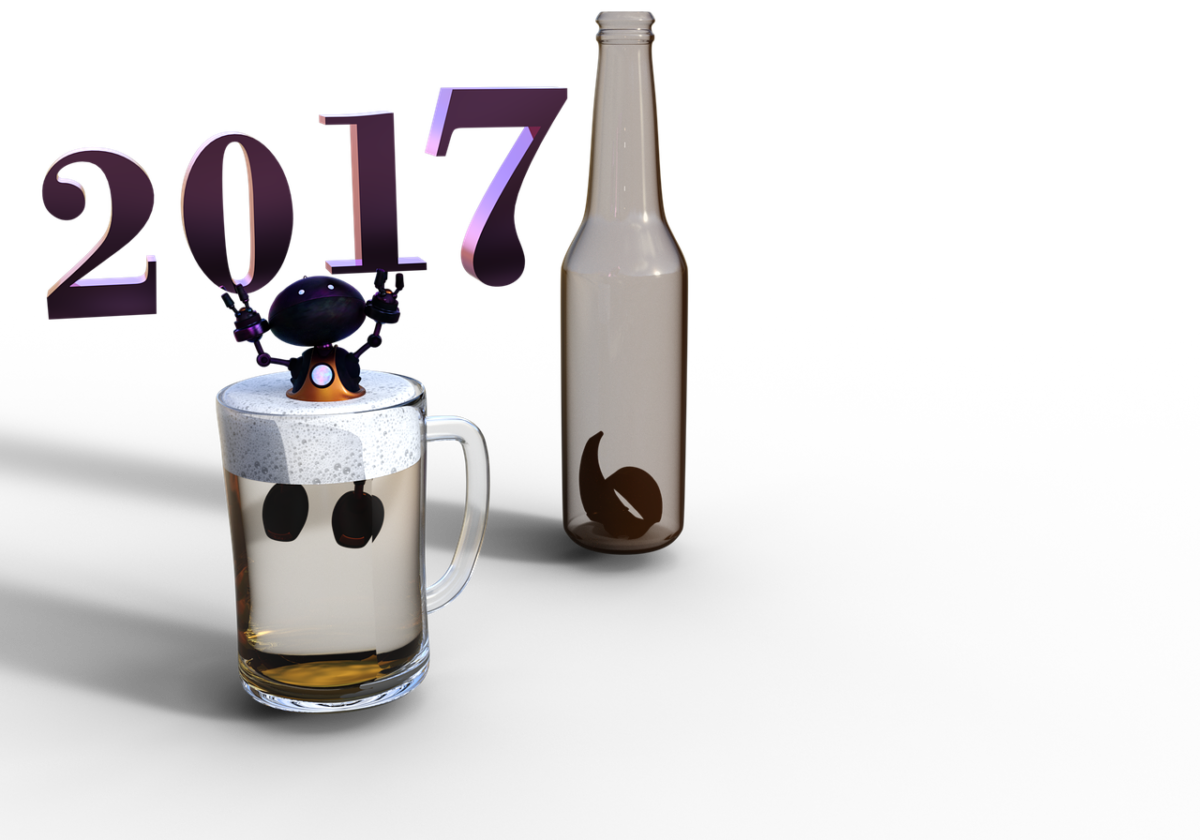 5 Ways To Beat The January Blues On A Budget
Christmas is over and you're feeling a bit sorry for yourself. You've spent your last student loan payment on presents – possibly one or two festive drinks – and that beach holiday to Barbados is definitely going to have to wait.
But fear not, because January doesn't have to be everyone's least favourite month. Rather than moping about in a post festive slump, here are some positive ways that you can get the spring back into your step without breaking the bank.
Get active
Exercise releases the happy hormone serotonin into your brain, lifting your mood and helping you to feel more positive. Whilst a pricey gym membership might be out of your reach, that doesn't mean that you can't get active. A brisk walk round the park or a bike ride with the wind in your hair could be a great way to lift your spirits.
If the thought of going it alone doesn't appeal to you, why not rope a group of friends, your partner, or a family member into working out with you. According to wellbeing website Active, you're much more likely to stay motivated if you work out in a group.
Brave the great outdoors
Seasonal Affective Disorder (or S.A.D.) is much more common in countries like the UK where we have less exposure to sun during the winter. Jetting off on a sunny beach holiday may not be an option, but there are other budget friendly alternatives.
Soaking up as much sunlight as you can during the day or going for a walk in the countryside could help ward off the winter blues. If you think that you might be affected by S.A.D, Mind offers a whole host of other helpful tips that you may find useful.
Get inspired by food
When you're busy with uni work, it's tempting to just grab a burger instead of cooking from scratch. But eating well doesn't have to mean blowing all your cash on organic veg and fancy juicers. Eating good food can help to boost your mood and positivity, and can be cheap, fun and easy.
There's a whole host of food bloggers out there who can help to inspire you. Check out A Girl Called Jack who survived on a budget of £10 a week as a single mum. Or Skint Foodie, a high-flying city exec who lost it all but maintained his passion for good food, but on a teeny budget.
Look forwards, not backwards
Looking to the future rather than the past is easier said than done. Let's face it, we've all done things we regret. But January can signal a fresh start.
Writing a list costs nothing, so try and put pen to paper (or fingers to laptop0. Get those hopes and dreams out of your head and out in the open. You might not achieve them all, but having something to aim for can help to focus your mind and help you to feel more positive.
Laugh yourself silly
They say laughter is the best medicine, and it just might be true! Research has shown that having a good laugh can lower stress, relax you, make you feel more positive and even burn calories.
There's never been a better time to call that friend who always manages to have you rolling around with laughter, or watch your favourite comedy. Legendary TV producer Norman Lear swears by laughter as his secret to longevity. We can't promise you'll live to 94 like Norman, but you may feel a lot less down in the dumps!
Emily Valentine is a guest contributor for inspiring interns. She's a recent photography graduate who also loves to write. You can view her portfolio at www.clippings.me/emilyvalentine or follow her on Twitter @emily_v_photos