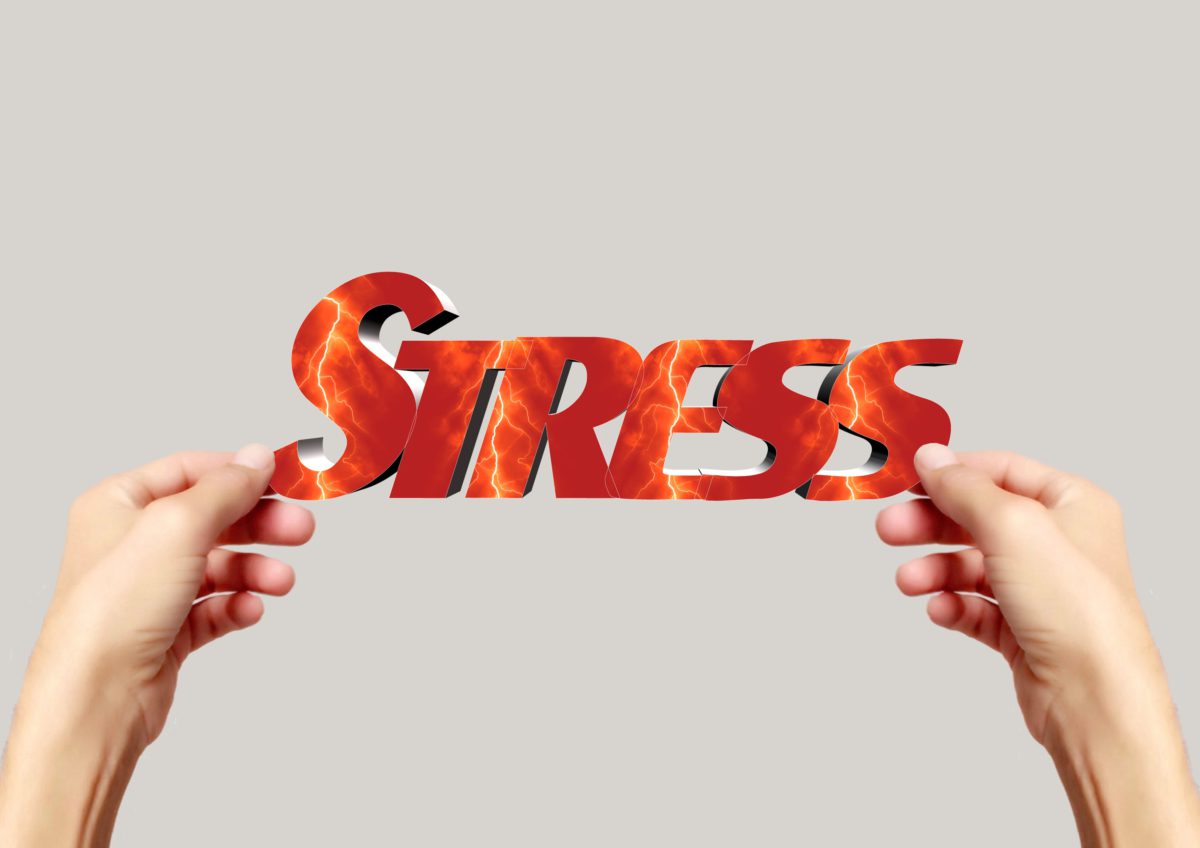 4 Ideas to Reduce Stress During Your Job Search
Everyone experiences stress at some point or another. While stress in the short-term can be beneficial in terms of productivity, it can be problematic when it persists and becomes chronic. Generally, chronic stress arises when an individual perceives that he or she has lost control of a particular situation. One example of a source of this kind of stress is the unpredictable nature of looking for a new job.
Will I get hired? When will I get hired? Am I going to get a good job? What if I don't get a job?
Continuous stress can be extremely counterproductive when trying to find a job. It increases fatigue, weakens the body so that it is more susceptible to illness, and can seriously hamper the ability to think. However, it is important to note that this stress is largely psychological, meaning that you are in control of it. Therefore, you have the potential to manage it properly if given the appropriate guidance. The following ideas may help you develop a structured approach to managing the unrelenting stress associated with a job search.
Eat well
Several studies have shown that stress can seriously impact normal, healthy eating habits. Generally, chronic stress leads to overeating and changes in food preference.
One study has demonstrated that those who are generally healthy eaters prefer to indulge in food containing higher levels of fat and sugar, reporting that it makes them feel better. While these foods are arguably more delicious, they don't have the right amounts of vitamins, minerals, etc. the body requires. Instead of being energised for filling out job applications, you are left feeling quite lethargic.
Here are some foods to include and avoid in your diet during stressful times.
Maintain a healthy sleep regimen
Chronic stress can often lead to changes in normal sleeping patterns. Generally, the amount of sleep per night is reduced due to an inability to "switch off", causing varying degrees of insomnia. Lack of proper sleep can exacerbate your stress, creating a vicious sleep-stress cycle.
Lack of proper sleep can exacerbate your stress, creating a vicious sleep-stress cycle. Practising good sleep hygiene is important particularly during prolonged periods of stress. This means engaging in activities close to bedtime that help to promote sleep, like easy reading or taking a bath. The National Health Service (NHS) has several tips to help those with sleep problems.
Exercise
A study published in 2008 assessed 20,000 men and women in the UK and found that regular physical activity boosts mental health. The results from the study also suggested that those who reported being stressed were less likely to exercise.
Exercise is said to reduce stress hormone levels and enhance the release of neuroproteins called endorphins, which are the body's "feel good" chemicals. These help to promote an improved sense of well-being. While exercise is inherently good for the soul, those of you who are not accustomed to physical exertion may find it difficult to put those trainers on and start running. This article from the Mayo Clinic provides guidance to help ease you into a new exercise regime.
Manage your time appropriately
Mapping out your day before beginning work can be an effective strategy for managing stress. It allows you to consider what is achievable and then make a list based on what you can realistically finish. Keep in mind that you should take the occasional break to stretch your legs, have a bite to eat and get some fresh air.
When all the items have been scored off your list, it is tempting to follow Benjamin Franklin's famous advice, "Don't put off until tomorrow what you can do today." While procrastination is often viewed as the enemy of progress, trying to do too much when you are tired or slightly anxious can be the enemy of quality. The last thing you want is for a prospective employer to receive a job application peppered with easily avoidable typos and misinformation. Furthermore, attempting to do too much can make you feel overwhelmed and compound the stress, which defeats the purpose of making your realistic "to-do" list in the first place.
An article published by Forbes earlier this year offered two pieces of advice for managing time effectively. The first tip is to jot down stresses that may come to mind during the day on a post-it note. Rather than allowing these psychological interferences to distract your attention, they suggest that writing them down as you think of them helps to clear your head. Therefore, you can focus on the task at hand and add those new items as priorities to your to-do list for the following day.
The second tip is to schedule in fun. Making time during the week for extracurricular activities will ensure that you maintain the all-important work-life balance.
Watch this Ted Talk by Jaime Tartar if you are interested in learning more about the biological mechanisms involved in the stress response.
Meghan Maslen is a freelance writer and editor. She earned her Master of Research degree from Newcastle University and is now pursuing a new career in science writing. Check out her science blog here.
Inspiring Interns is a graduate recruitment agency which specialises in sourcing candidates for internship jobs and giving out graduate careers advice. To hire graduates or browse graduate jobs London, visit our website.