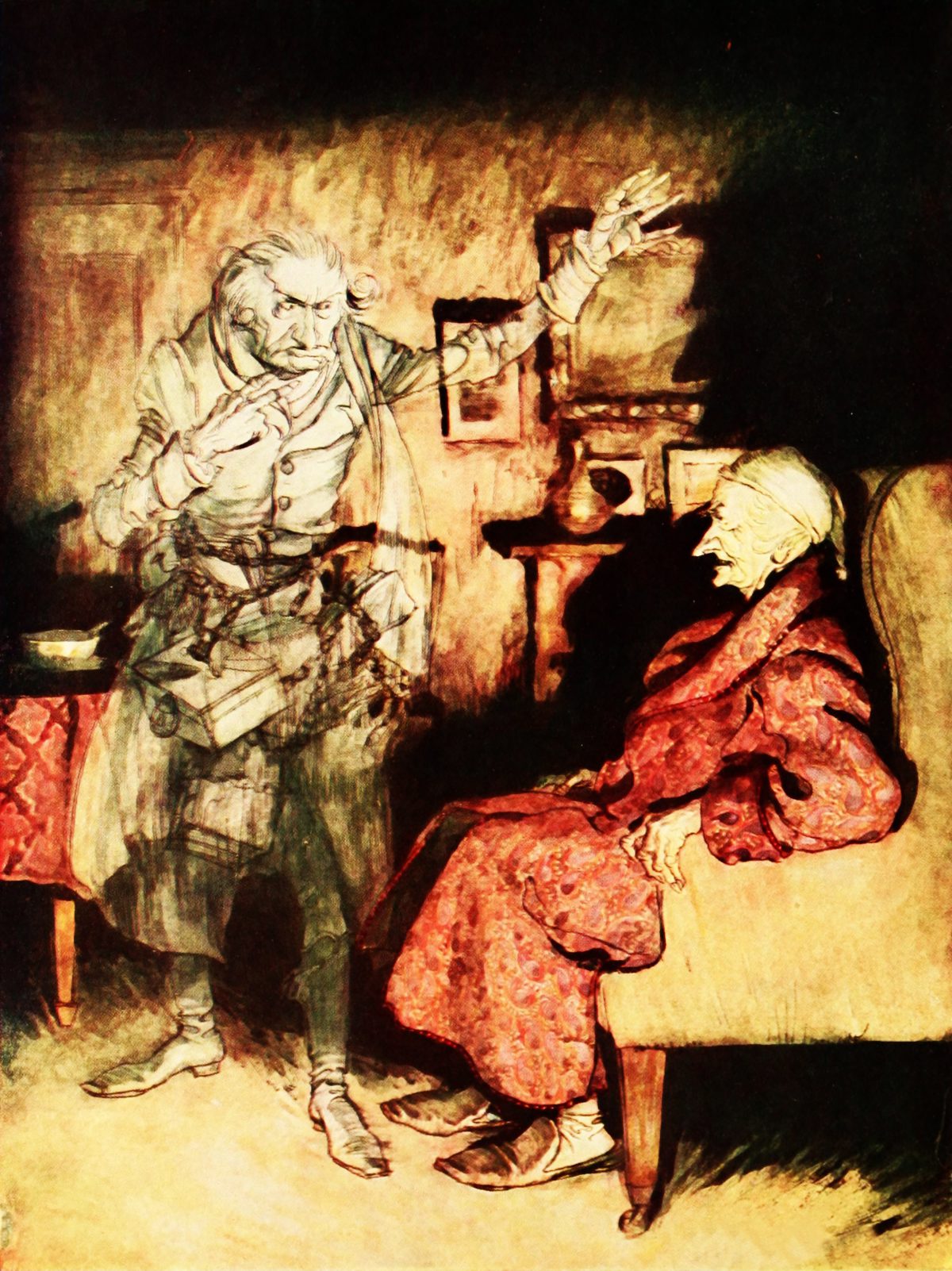 3 Lessons Students Should Learn From "A Christmas Carol"
For students all around the country, the Christmas holidays are just around the corner. With the majority of lectures and seminars concluding for the winter break within the first two weeks of December, it is tempting to slow down, take a step back and relax.
A common pastime during the festive period is to watch a classic Christmas film, but university goers should be aware that some of the most important lessons can be found in these family favourites.
So before indulging in mulled wine, Christmas jumpers and frantic last minute shopping, let's heed the warnings of Charles Dickens' classic A Christmas Carol.
The Ghost of Christmas Past
The Ghost of Christmas Past forced Ebeneezer Scrooge to look back at his mistakes and learn from them. This is something that can be very beneficial.
Everyone has a target grade of what they want to achieve with their degree. Whether it's getting a 1st or scraping that 2:1, students should know the grade boundaries like the back of their hand.
For students that want to achieve a first class honours at degree level they have to average above 70% on their assessments, for a upper second class honours they have to average higher than 60%.When it comes to finals exams, it is integral to think strategically. The results achieved in previous years or previous assessments can rear their ugly head.  A lower score in a module can drag the whole average of a degree down. The most pragmatic approach to this is to check how the module is weighted and focus revision on the module to get clear of the grade boundary. Look back at past results, figure out which modules need more attention and prioritise them to raise the average.
Like Ebeneezer Scrooge everyone has done things in the past that they regret. Worse yet in today's society of social media almost everything is documented online and it is readily accessible to the public.
The issue here is that increasingly more employers are using social media to screen their applicants and see what they are doing. Employers have reportedly made decisions based on the applicant's social media .
Being haunted by old Twitter posts, Facebook statuses or wild Facebook photographs is a problem easily fixed. To ensure employers cannot see antics from the past, the best course of action is to change privacy settings on Facebook. This can be achieved within a few minutes and may even save the latest job application. Follow this link to change these settings.
The Ghost of Christmas Present
Ebeneezer Scrooge was taught that talking about change is not enough, actions have to start in the present day.
For students who have those pesky early January exams, the Christmas period is a great time to start revision. Universities will usually conclude their final lectures early in December. Depending on the exam dates, this allows at least a month with no contact time, which is plenty of time for revision. There is no need to become a glutton for punishment and revise all day every day, but the advantages of revising properly (as oppose to cramming) and using time effectively is well documented. Even for those students who do not have exams round the corner, organising previous lecture and seminar notes is a great way to build foundations for solid revision later in the year.
Throughout the semester many lecturers or seminar leaders will give out extra work such as practice papers. Doing the bare minimum required is appealing, especially with multiple coursework deadlines close by. But these practice papers are more valuable than they seem. Extra work should be viewed as an opportunity, not additional stress. Finding time to complete practice papers is very useful and a good step towards succeeding in exams. Not only will it provide examples of the type of questions that crop up in an exam but also builds a greater understanding of the subject area.
The Ghost of Christmas Future
To experience prolonged happiness in his future, Ebeneezer Scrooge had to continue his good work past the present day.
Heed the Ghost of Christmas Future's warning, put the work in now and relish in the delayed gratification.
For final year students this means putting in the work early on graduate job applications. It was reported earlier this year that graduate job opportunities are on the decline and graduate job vacancies have decreased by almost 10% in the last year. If the goal is to start building a career upon graduation, the weeks off over Christmas provide ample time to start completing graduate job applications. There are plenty of websites such as milkround.com, targetjobs.com and giveagradago.com that offer subscription services and provide updates for the latest graduate job vacancies.
For students readying themselves for second or third year, graduate jobs application are not as imperative. Instead, they should take the chance to bolster their CV. Securing paid work or even internships for the summer is a great way to get their foot in the door, and the Christmas break offers some time to apply for these placements.
Employers all around the country have said that graduates who have had no previous work experience at all are unlikely to be successful when trying to secure graduate jobs. Not only does work experience bolster an application or CV but it also teaches skills that students do not learn in the lecture theatre, such as working in an office environment.
It is important to enjoy the Christmas cheer but heed the warnings of the Ghost of Christmas Past, Present and Future. Change your ways and use your time wisely.
Luke Bennett is a Law Graduate from the University of the West of England. You can connect with him on LinkedIn. 
Inspiring Interns is a graduate recruitment agency which specialises in sourcing candidates for internship jobs and giving out graduate careers advice. To hire graduates or browse graduate jobs London, visit our website.