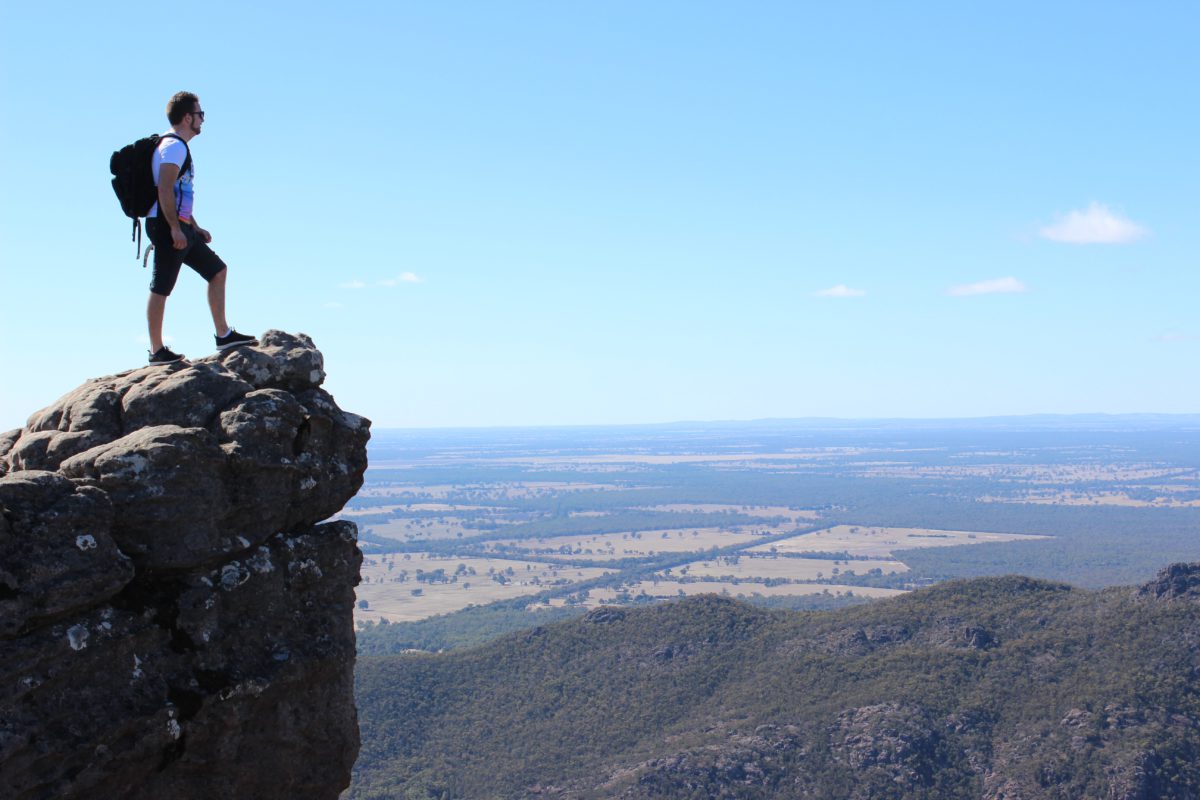 To 'Gap Yah' or Nah?
In recent years, it seems the phenomenon of the 'gap year' has grown exponentially. As global travel becomes increasingly accessible, it's only natural more young people will consider the option of having a year out, either before starting university or after graduating. The rise in popularity has led to rapid growth in the industry; there are now numerous organisations that can help plan your gap year if you don't fancy going it solo.
Gap years can encompass many things including, work, volunteering and backpacking, and, as with every life choice, there are pros and cons to be weighed up. If you're thinking of embarking on a gap year, here are some things to consider.

Everyone is doing it
Depending on your outlook, this could either be considered a pro or con. Odds are we all know at least one person who's been tagged in that customary photo on a beautiful Thai beach or at a temple. You'd be hard pressed to find someone who looks at that and thinks, 'nope, I'd rather be in England', so it's unsurprising Southeast Asia, in particular, has become so popular with backpackers.
However, if 'taking the path less trodden' is more your mantra, I would re-think. Travelling Southeast Asia has plenty of positives, however, translate that to employment talk – on a CV, does it demonstrate attributes of a follower, rather than a leader to employers? Why not think about some unusual gap-year ideas? These are sure to make you stand out from the pack.

It (theoretically) puts you a year behind
From the age of five, our compulsory education is completed with, largely, the same group of people around us. They're always there as a marker to gauge where we're at, whether that's done consciously or subconsciously. After college or sixth form, the first real opportunity is there to branch out into the big wide world, and for different people this can mean different things.
If you're over the whole structured routine of full-time education and really want to find yourself, then good for you! Go on a gap year and find your adventure. Just remember that when you start uni after your gap year is over, a lot of your school and college friends will be going into second year and will, in theory, get on the career ladder ahead of you.
Alternatively, if you're happy on the path to university or work, that's also great, but maybe a gap year isn't for you. This doesn't mean you can't have your fun, though! There are options – smaller, often cheaper, adventures that can fill the gap between college and university, or adventures that you can do before beginning that dreaded job hunt!

You gain life skills
There are countless overused quotes about how travel enriches us as human beings. As cliché as they are, the sheer number means there must be some truth in them. The experience of a gap year can look good on a CV, particularly if you incorporate a bit of work or volunteering. There are loads of life skills that can be learned and honed (equivalent to listing the 'University of Life' as education on Facebook, only infinitely less cringe). On a gap year, the key characteristics of adulthood, such as independence, decision-making, confidence and multi-tasking will definitely be tested. Other essential skills of life like communication and organisation are also useful because:
1. You really don't want to lose that visa and end up stranded in an unfamiliar country.
2. In a hostel thousands of miles away, you're guaranteed to meet people of different nationalities.
You'll learn pretty quickly about using body language to communicate.
That being said, travel it is not the be all and end all. There's no reason why actual university can't provide you the same opportunities to develop these skills. And to be honest, I'm yet to be convinced that any real life skills (other than downing drinks?) can be learned from a full moon party.
At the end of the day, the decision is completely personal. Yes, a gap year can provide a great opportunity to develop skills that are valued in the work place, but it's not the only experience where you can learn these. University is an adventure in itself, especially if you're moving out for the first time, and you'll undoubtedly learn a lot of important skills and lessons from it. Both will be the adventure of a lifetime. You can only go with what feels right for you. Whatever you decide – enjoy it!
Ellie Abraham is a guest contributor for Inspiring Interns. Based near Brighton, she has a Geography degree from MMU and is now turning her hand to writing. Check out her blog here.
Inspiring Interns is a graduate recruitment agency which specialises in sourcing candidates for internships and giving out graduate careers advice. To hire graduates or browse graduate jobs London, visit our website.