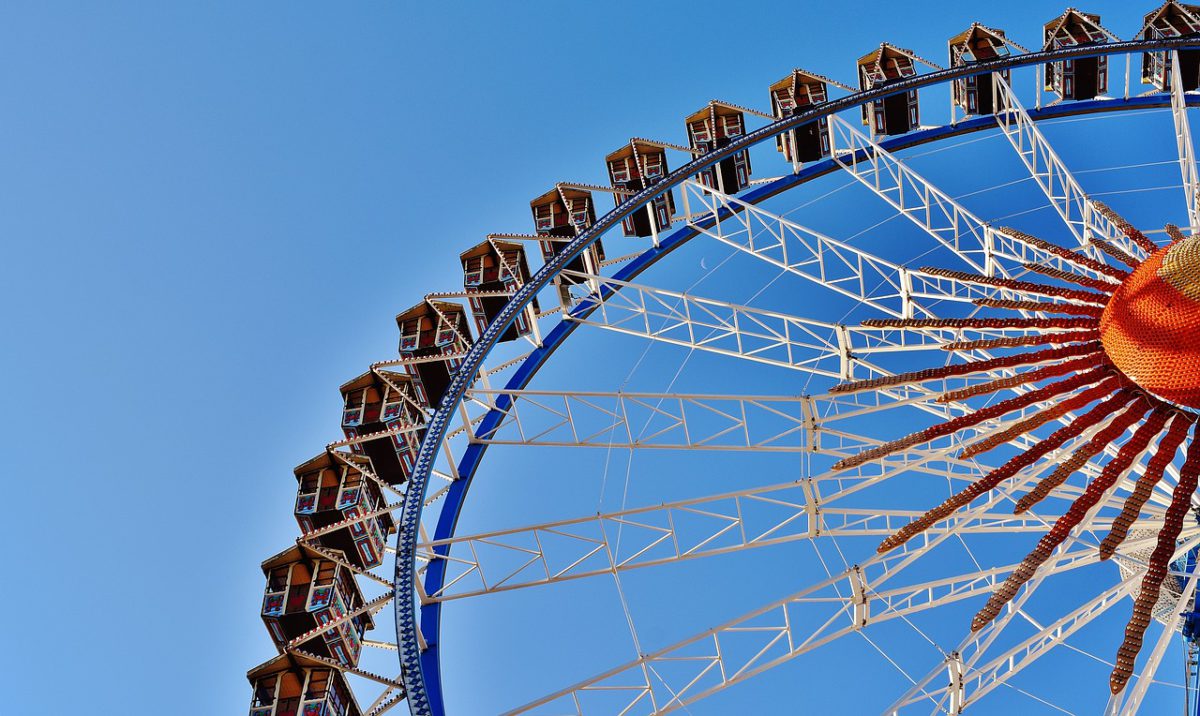 Making The Most Of A Careers Fair!
Whether it's a general fair or one targeting the industry you want to go into, having a load of recruiters together under one roof can make things a lot easier for job-hunting grads. Careers fairs are great opportunities – it's a good chance for you to get some exposure to different companies and to put yourself out there and make yourself known.
84% of recruiters said the type of events they participate in most are university careers fairs, so it's a good idea to go to your university career fair if you're still a student, or to go back as an alumnus or graduate if you've graduated.
Before you get there
First things first, before you even set foot in any careers fair, you need to prepare beforehand if you want to make the most out of your day.
Before you start to plan, sit down and ask yourself what you want to get out of the careers fair. Do you just want to speak to people to get a feel for the culture there? Are you at an earlier stage and want to find out a little more about the industry? Or are your applications about to be fired off, and you just want to make sure the recruiters know who you are before they read your CV (this might be helpful as recruiters apparently only spend 6 seconds reading each CV)?
Usually fairs will provide a list of recruiters or a plan of the stalls on the days beforehand online – it's important than you take a look! Make a game plan. Even though you might be there for the whole day, you might not have time to see everyone. There might also be interesting talks that you want to attend. Make a list of the recruiters you want to see, and prioritise them. Maybe even work out a route around the stalls (they're normally organised by industry) if you want to be extra prepared.
What's more, you have to research the firms you want to speak to. Go on their websites, read brochures, dig out any information you might have previously collected. Use this to make yourself look informed and interested in each individual company – that's what will make an impression.
Prepare questions that you can ask. Remember that it's unlikely that partners or very high up people at the firm will attend the careers fairs so it's usually recruiters and people at entry-level positions, so target your questions accordingly. Don't ask someone from graduate recruitment about the company's long-term plan for organic growth in Africa.
It might also be worth preparing a mini-introduction about yourself, to give when you introduce yourself to recruiters. Just a few sentences to say who you are, what you're doing at the moment, and what you're looking for. This gives recruiters a bit of context so they know who they're talking to.
Consider printing off some copies of your CV. Not everyone will accept your CV, but it's worth having some there, just in case. Even if no one takes one, it's still handy having a list of your skills and achievements right there for when you need to talk about them in conversation.
You should probably be keeping up-to-date with the news anyway to look commercially aware (see our article here for help on that). In case you haven't, you might also want to just brush up on the latest news, so you're aware of anything that's happened recently. It's good to be prepared in case the conversation is steered this way, so that you'll have something to contribute.
Lastly, lay out your chosen outfit the night before, so your morning goes that little bit smoother. Remember to dress to impress!
Whilst you're there
Once you're actually at the careers fair, there are more things you can do to get the most out of your day.
Get there early! Careers fairs can get really busy (after all, 95% of recruiters anticipate the job market will remain as or get even more competitive). Getting there early makes it more likely you can see the stalls you want to without there being massive queues.
Be tactical with the order in which you approach employers. Consider going to the employers you're interested in but aren't a number one priority first. This will give you a chance to practice the way you speak to the recruiters. By the time you get to your prioritised firm, you'll be confident and ready! Although, also be aware of the time – don't spend too long at the first couple of stalls.
Be proactive, don't be a window-shopper. Make sure you don't just go around collecting brochures (or promotional products). Initiate conversations, and make an impression. It's important to stay professional and polite when you're talking to people. Don't panic. Try and look confident if you can (see here for our article on improving confidence). Don't be scared to ask for business cards.
Keep a pen and paper ready so you can note down any important things you might want to slip into your application. Having the pen and paper ready also makes you look organised and prepared.
Don't just ask generic questions that anyone can (or anything you can easily find online). Use this as an opportunity to ask informed questions that show you've done your research. Be aware of your body language and remember to be positive – smile! Start off with a firm handshake and an introduction (the one you practiced last night).
Remember that you're there to make an impression. If you're able to impress during a conversation, recruiters might ask to take your name.
Afterwards
Send a follow-up email to any recruiters or anyone who gave you their details – thank them for their time. Consider sending your CV: remind them who you are and just say that your CV is attached.
Type up or organise any notes you might have taken. Maybe take some time to process or think about it all whilst it's still fresh in your mind.
Remember to connect with the people you met on LinkedIn – only 4% of recruiters are not using social media in their recruiting efforts now. Also, don't be scared to use any names of the people you met when applying to these companies. For example, 'whilst speaking to x at the at the y careers fair, I found out z about your company'. It shows you've been interested in the firm for a while and that you've been proactive in your job-hunting.
Now you're armed with our advice on attending these events, you can go out there and make the most of your day at a careers fair!
Inspiring Interns is a graduate recruitent agency which specialises in sourcing candidates for internship jobs and giving out graduate careers advice. To hire graduates or browse graduate jobs London, visit our website.