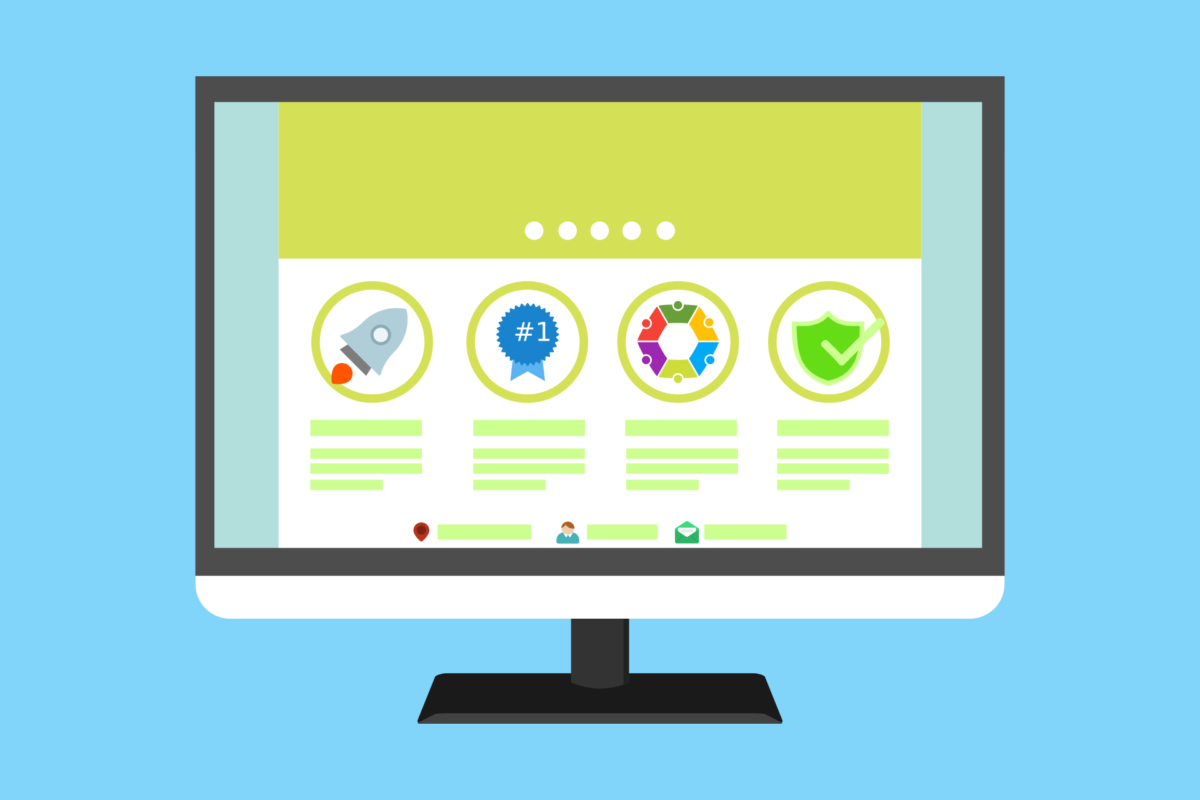 7 Ways To Make An Effective Blog
If you have an interest in a career in writing, it is important to build up a portfolio of your work that can be presented to prospective employers.
Starting your own blog can be an excellent way to do this. It allows you to practice writing in different styles whilst providing you with a strong body of work that can be submitted with future job applications. Furthermore, it enables you to write about what interests you and helps you find your own voice.
Here are a few ways to help you create an effective and well-read blog.

1) Find your niche
Finding your niche is an important first step when starting a blog. This refers to the type of topics you wish to cover. The internet is saturated with blogs in all fields, from science to fashion, so it is necessary to determine how your blog might both fit in and separate you from others. Think about what interests you – if you aren't that interested in what you're writing about, then it will come across in your text. It is also important that you don't make the focus too narrow. This will limit you. The advantage of having your own blog is that you have the freedom to express your ideas freely. Narrowing your focus can counteract this purpose.

2) Know your audience
The next step is choosing your audience. Who do you want your readers to be? If you are aiming to write to the general public, then it is important to avoid the use of jargon, which is specialised language that only those in your field are likely to understand. Tailor your writing so that it is enjoyable and easy to follow. This will inspire readers to look out for subsequent blog posts.
3) Sourcing content
There are many approaches to finding appropriate material for your blog. Social media platforms can serve as useful resources for blog post ideas. One example is Reddit, which is a news aggregation and discussion website. You can access posts and discussions on specific topics, known as Subreddits, which may inspire you to research new ideas for future blog posts.
If you are aware of what people are talking about, then your blog will be relevant and interesting to read. An additional approach involves subscribing to industry publications, like journals or magazines. This, however, may be more relevant for those interested in writing about science, engineering, medicine, etc. By doing this you will receive the most recent literature on a given subject from primary sources rather than mainstream media. This will mean that you will avoid the chance of regurgitating information that has already been reported on by someone else.

4) Find a suitable platform
There are several different websites available to set up your blog free of charge. WordPress is probably the best place to start. It allows you to share text and photographical content. You can alter the theme layout according to your preferences, hyperlink to outside sources and create your own domain name so that it is easier for readers to find your page. Another website is Tumblr, which is recognised as a microblog because of its "short-form" blogging format. It can be used to share ideas and post multimedia but is probably more suitable for those aiming to write more succinct posts rather than lengthy articles.

5) Promote blog on social media
When you finish your first blog post you may feel slightly tentative about sharing it with people other than your close family and friends. While this will safeguard you from potential (and arguably unwanted) criticism, this is probably not the limited audience you initially planned on. So, get it out there! If you don't already have a Twitter account, then sign up. Twitter has hundreds of thousands of users waiting to read blogs like yours. It is important to remember your audience at this point too. When posting about your blog, twitter allows you to add hashtags of certain related topics, which labels your post in a way that allows other people with similar interests to view it. For instance, if it is a food blog, putting the hashtag #cooking will add your post to a pool of other similar posts that are followed regularly by people interested in food. These people will likely be the audience you, as a food writer, are hoping to reach. Furthermore, this will mean that other users that don't know you personally or follow you on Twitter can access your blog post, which will enhance your readership and profile.
6) Follow other blogs (and bloggers)
When starting a blog it is often difficult to know what writing style is agreeable to the reader. Being the commander of your own blog gives you the freedom to experiment using different styles of commentary. Having said that, it is useful to follow other bloggers to give you an insight into what writing style might work and equally what style might not work.
7) Contribute as a Guest Blogger
Becoming a contributing blogger brings several benefits. It inspires you to pitch ideas that you may be interested in but are not necessary compatible with the focus of your own blog. It will encourage you to search for new sources to find appropriate content, which may expose you to alternative resources that may prove useful for future personal blog posts. Additionally, it will introduce you to a new group of readers and will improve your search engine authority. Freelance Writing Jobs is a good resource for those of you who are interested in gaining additional experience as a guest blogger.
Meghan Maslen is a freelance writer and editor. She earned her Master of Research degree from Newcastle University and is now pursuing a new career in science writing. Check out her science blog here.
Inspiring Interns is a graduate recruitment agency which specialises in sourcing candidates for internship jobs and giving out graduate careers advice. To hire graduates or browse graduate jobs London, visit our website.