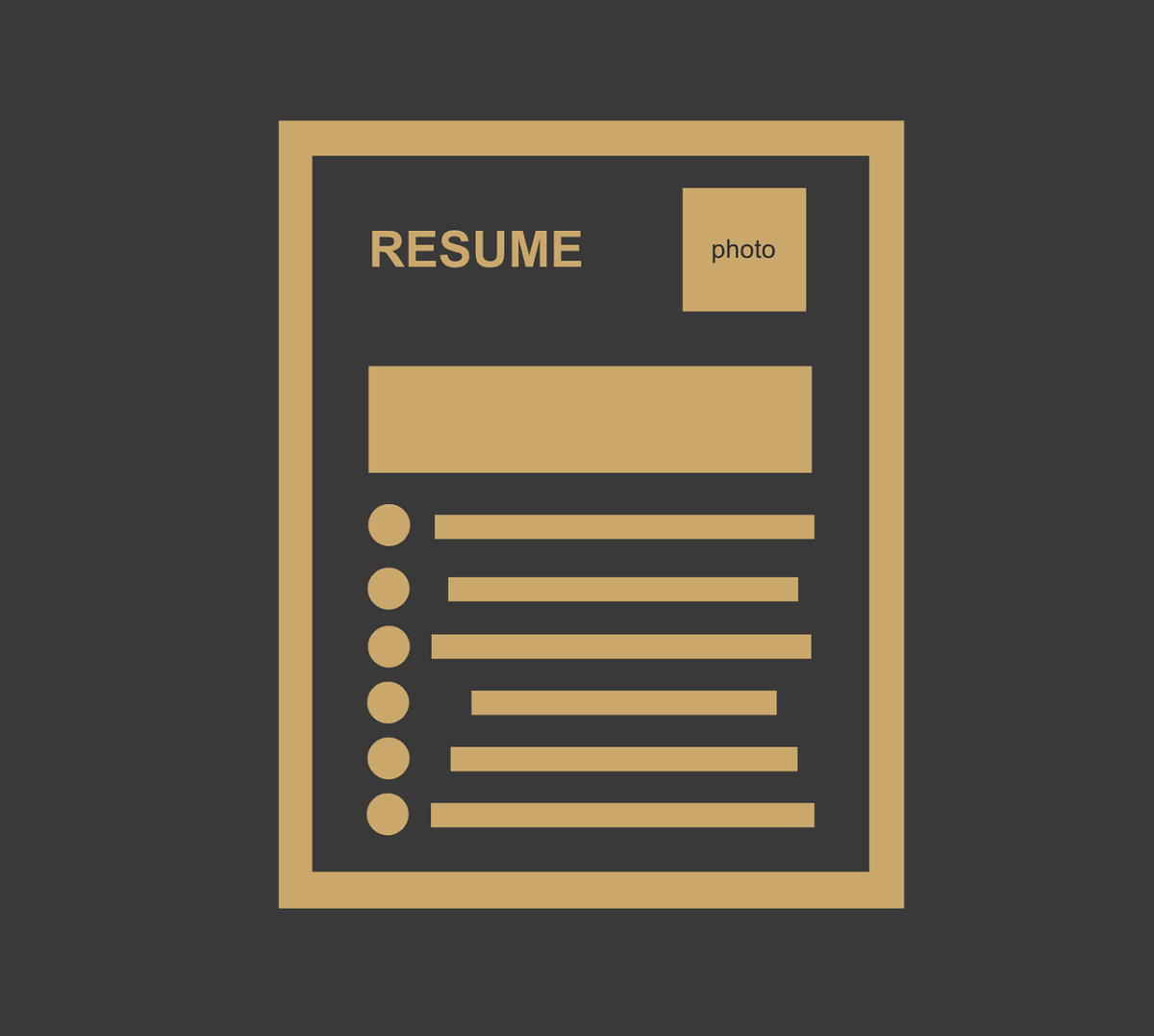 5 Easy Ways To Boost Your CV
Recruiters and hiring managers go over heaps of resumes daily. It typically takes them less then ten seconds to decide whether or not your resume passes the test and will be further revised. Especially in companies with a great resume influx at HR department, you cannot let your resume be left unnoticed.
So, look at your resume with a critical eye and give it a little revamp. Check out our five effective tricks to boost your resume and impress recruiters!
First impression counts
They say you don't get a second chance to make a first impression. First of all, your resume should have an airy and easy-to-read layout so it's appealing to the recruiter's eye. Use bullet points and bold headlines to direct the reader's gaze to the most important information.
Don't pack your resume with too much copy and go for a simple typeface (sans-serif fonts are highly legible) that gives your resume a neat and clean design. Keep in mind that the upper part of your resume is what hits the reader's eye first so if you want certain information to stand out, try and squeeze it in the upper one-third of your resume.
Stand out with your design
A decade ago, it might have been okay to send a CV written in MS Word, but nowadays the recruiters are bit harder to please. If you want to stand out, you should polish up your resume design. Of course, you should always tailor the design to industry you're applying in.
For corporate or public sector jobs it's best to stay on the safe side and keep it professional. Choose a simple, clearly structured layout, ideally in a monochromatic color. That's not to say such resume has to be boring. You can play with different layouts and typefaces, use graphs or other special features to make your resume modern and stylish. If you're applying for a job in a small company, or any type of creative job, there aren't many limitations on how your resume should or shouldn't look like and you can dare to send a resume that's a little more unusual.
Keep in mind that current print design trends are in favour of minimalism so don't overdo your resume with too much colours or embellishments.
Little tip: If you think you're not able to design your own resume, don't worry. In Kickresume you can choose from plenty of beautiful resume designs and build your resume in minutes!
Use power copy
Obviously, design is not everything. Quality content is after all what gets you an interview. Two most important things when you're writing copy for your resume is to be specific and relevant. Sometimes less is more. Don't describe your previous jobs too fervently and don't get into too much detail.
Whether your resume gets read by a human or an ATS, you should identify the most relevant keywords (you can usually find those in the job description) and use them in your resume. Avoid generic phrases and buzzwords that have no real value.
To make your copy powerful and attention-grabbing, use action verbs and power words that evoke ambition, activity and positivity.
We've picked these 15 power words for your inspiration:
Achieved
Improved
Trained / Mentored
 Managed
Created
Resolved
Volunteered
Influenced
Increased
Ideas
Negotiated
Launched
Revenue
Under budget
Won
Find more effective action verbs here.
Focus on your future rather than past
This might sound a bit off the wall but recruiters are not in fact that interested in reading about your employment history. Of course your resume in mainly about your history, but you should try and convey what you can do for them in the future and what values you'd bring to the job position in question.
In your work experience sections, don't go into too much detail about your duties and responsibilities in your previous jobs. Instead, say how your skills and experience that you obtained in this position would help you perform the new job duties better. Also, work on your skills section and highlight those that are crucial for the job you're going for. Point out some of your notable achievements and personal strengths. In a nutshell, you won't be regarded as a perfect candidate on the basis of what you've done in the past, but on what you can do in the future.
Get rid of useless stuff
Some things on your resume are just outdated and make most recruiters cringe every time they see them on somebody's resume.
Here's a short list of things we strongly advise you to remove from your resume:
Resume objective: We don't mean to say that a resume objective is a bad idea as such, but unless you can produce one that has a real informative value, you might as well leave it out. Objectives have become unpopular with recruiters for being mostly just vague statements without any asset.
Photo: Most recruiters nowadays prefer not to see photos on resumes since this might lead to discrimination and bias. If you still want to add something other than text on your resume and you're skilled in any of the designing programs, create your own logo for instance.
Too much personal info: Info such as marital status, nationality or date of birth is too personal and you're not obliged to state it on your resume. Just like your photograph, disclosing these information might lead to discrimination.
Buzzwords: Buzzwords are a real turn off for any recruiter.
If you want your resume be noticed and remembered, get rid of phrases such as "thinking out the box", "problem-solver" or "can-do attitude". They might have been popular once, but because of overuse of the terms, they've just lost value and became a cliché.
Check the 10 worst buzzwords you should never use on your resume.
"References upon request": This phrase is obsolete and basically just a waste of your precious resume space. Every recruiter who would want to contact any of your references would ask you directly or contact your previous employers based on your work experience section so this sentence is basically useless.