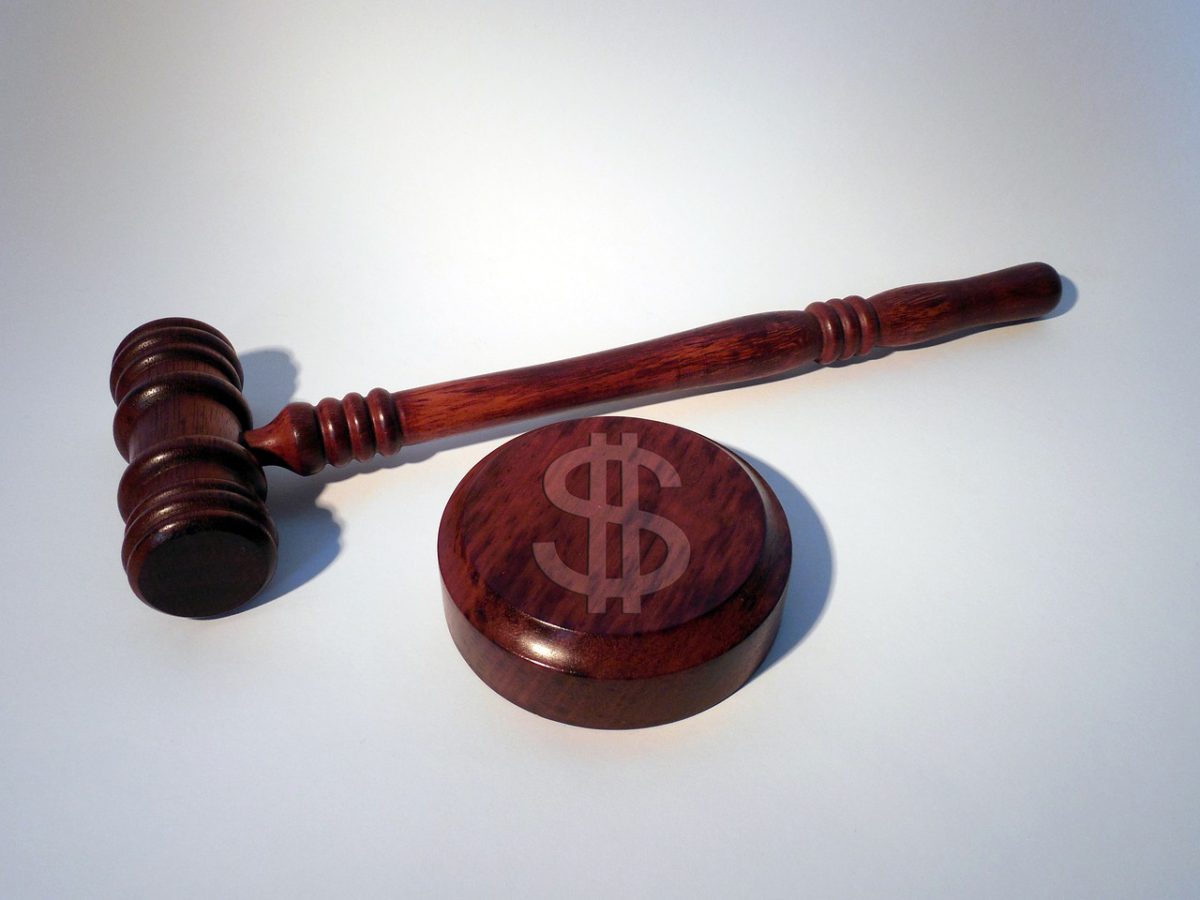 4 Ways To Improve Your Chances Of Getting A Job In Commercial Law
After the recession, the number of training contracts offered by law firms hit a low of 4,874 in 2009-10. This has now risen to 5,001… But that's still nowhere near the 5,809 training contracts there were before the financial crisis.
Let's face it, getting a training contract (and one in commercial law) is ridiculously competitive – that is the reality of it. But saying that, competitive doesn't mean impossible. Luckily, there are things you can do to make it more likely that you'll land your dream job!
So, here are four ways that you can improve your chances of getting a job in commercial law.
Make the most out of your network
As someone going down the legal career path (especially if it's commercial law), there will be loads of chances to network. It's important that you make the most of this, because it can really make a difference. Even firms themselves describe the benefits of networking.
First of all – the law fairs. See our previous article on how to tackle careers fairs. There are so many law fairs. For instance, there'll most likely be a law fair at your university (which is usually open to grads too!). There are also more general careers fairs hosted by organisations such as the Bright Network (e.g. the Bright Festival – although you need to apply for this). Definitely consider going to these events and speaking to recruiters, whatever stage you're at.
It is very likely that someone from your university has graduated and become a lawyer. In 2015-16, 17,335 UK students and 22,320 overseas students were accepted to study law at undergraduate level. Your university probably has this person's contact details. Take advantage of your university's alumni network – for an example, see the University of Sheffield's speed-networking event. A lot of alumni are open to mentoring or giving advice, and some will even offer you a chance to complete some work experience with them or shadow them. Don't be afraid to send out emails to these people – the worst that can happen is that they don't reply.
A lot of law firms will now come to your university and host events. These may be anything from a presentation on commercial awareness to a dinner or drinks with trainees and graduate recruitment. Try to attend as much of these as you can. Speak to people and use this chance to widen your network (remember to smile!). Always remember to send follow-up emails thanking recruiters afterwards or connect with people on LinkedIn.
Try and show your commitment early on
No matter what stage you're at, it's never too early to get involved! If you're still a fresher, apply to first-year open days. Don't be surprised if the application process is tough (tests might be involved) or if the competition is fierce – just see it as good practice before your training contract applications. See this list of firms that currently provide first-year open days.
Having a first-year open day on your CV makes you look keen and committed to commercial law. It'll make it just that bit easier when it comes to applying for vacation schemes in your second year. Vacation schemes are paid internships with law firms. They are notoriously competitive, but don't let that put you off! They tend to give you a chance to experience the type of work a trainee might do, but there'll also be fun social events (like a champagne ride on the London Eye or a day-trip to Paris). See vacation schemes as a two-week interview, but a two-sided one. You are assessing the firm and its suitability as much as it is assessing you.
If you don't have a vacation scheme, don't worry. Non-legal work experience is also useful – don't underestimate it! Jane Croft-Baker, the graduate recruitment specialist at Clifford Chance says, 'I'm keen for students to know that, while vacation schemes are important, they are not all we look for in training contract applications. Graduate recruiters appreciate that some students have to work to support themselves through university and any experience that demonstrates commercial knowledge is interesting to us.'
Be informed
Make sure you know about the firms you're applying to. Don't send off generic applications, and absolutely do not copy and paste applications from one firm to another. Definitely research each firm you're applying to. Even if they all look the same at first, once you dig beneath the surface you'll see they have different specialties, practice areas, international approaches, etc.
Be informed by researching and reading on the firms' websites. Flick through any brochures you have. Go to their events and speak to people working there. Do work experience there if you can. You need to convince these people to hire you, and to do that, you need to show commitment to their specific firm – not just 'the law' in general.
It's important when you're making training contract applications that you keep up-to-date on the firms' deals. Are there any interesting deals that have gone through recently? Why do you find it interesting? What client were they acting for? What industry? Is this a long-standing client? Try reading about a deal from different perspectives – read the general press from the BBC or the FT to get the bigger picture, then read what the law firm has to say about it, then try going to the client's press releases, then maybe the opposing side and its law firm.
Of course, you have to make sure you're keeping your commercial awareness up to scratch. See our previous article here on how to do that.
Don't give up!
Lastly, don't give up. It's hard – no one will deny that getting a training contract is difficult. In 2009-10 there were 11,370 full-time and 3,140 part-time LPC places compared to just 4,874 newly registered training contracts.
You will most likely face rejections. But don't let that deter you! Keep trying, and learn from any rejections you have. If you've been rejected post-interview, you should be allowed to ask for some feedback. Keep professional and polite, and see this as a sign that maybe that particular firm just wasn't right for you anyway. Don't let it get you down. Getting through times like these are what will make you resilient and ultimately, a better lawyer.
Lily Wu is guest contributor with the Inspiring Interns blog. An Oxford Law graduate, she will take up her place at Hogan Lovells in 2018. Connect with Lily via LinkedIn.
Inspiring Interns is a graduate recruitment agency which specialises in sourcing candidates for internship jobs and giving out graduate careers advice. To hire graduates or browse graduate jobs London, visit our website.