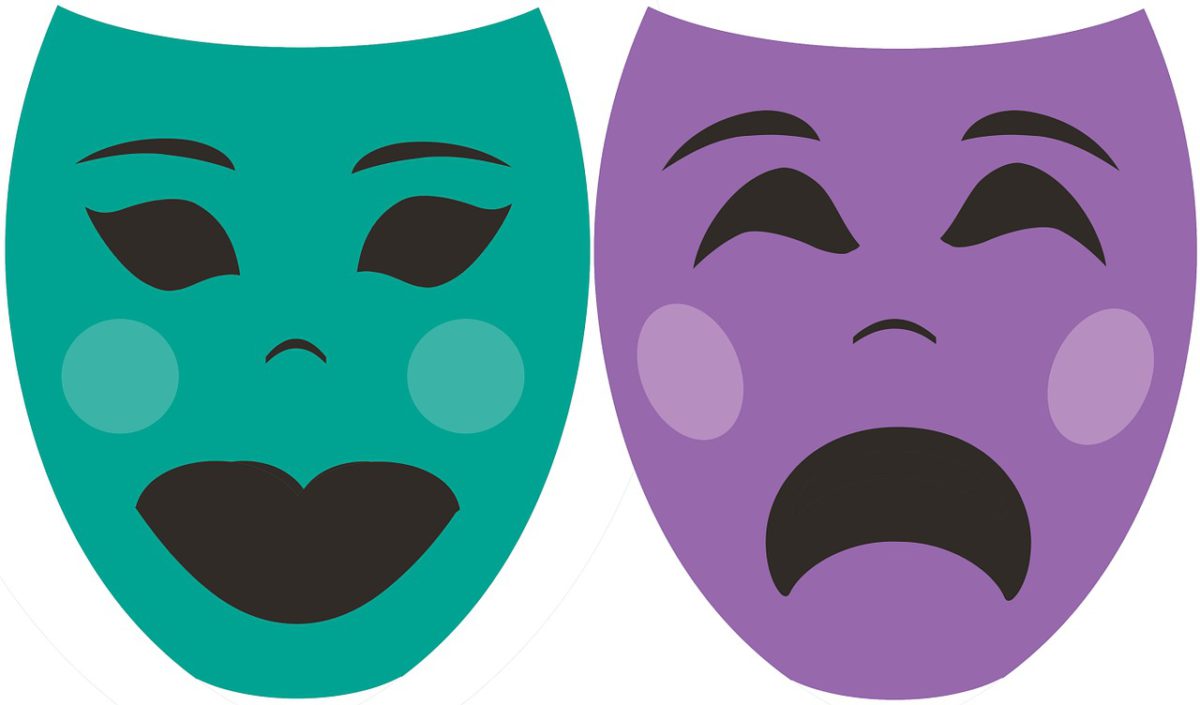 4 Creative Jobs for Drama Degree Grads
The stereotype of drama degree grads is that we all aspire to be actors, right? Wrong.
There are a wealth of career opportunities that can provide you with a combination of the creative and the corporate, the administrative and the practical…and four of them are listed below:
Facilitator
NOT the same as a director, a Facilitator delivers workshops and creative sessions, enabling and encouraging participants to explore and share ideas. Facilitation is great because it isn't restricted to one type of art form: you can be a drama facilitator, an arts and crafts facilitator..whatever suits your practical skill set!
You will find yourself working with a range of individuals or communities who may not have professional experience or have even previously engaged with the arts. Depending on your interests you could find yourself leading workshops in schools or working with vulnerable adults.
If you want to gain experience or training in facilitation then try contacting arts venues and charities directly. As well as accepting submissions from freelance facilitators, many theatres run in-house training schemes and charities often require volunteers to help deliver their community projects.
You will be required by your employer to apply for a DBS check. This is a process which employees must undergo in order to check that they are suitable to work with vulnerable groups. Whilst you can't apply for a DBS check as an individual, it is worth checking that you have the required documentation so that when the time does come to apply you won't encounter any avoidable delays.
Corporate actor
Ok so maybe you do want to flex those acting muscles after all, but Corporate Acting isn't a glorified performance exercise. It is disciplined, responsible work. You could be expected to undertake roleplay work; such as improvising as a bolshy customer as part of sales training or having to learn a list of symptoms to relay to a room full of trainee doctors.
Corporate Acting is also not just limited to coaching or training sessions within businesses and institutions; you might also find yourself participating in live events on behalf of corporations.
If you think you'd be interested in this type of work then have a read of So You Want To Be A Corporate Actor by Paul Clayton. It provides a very informative, humorous and helpful insight into what it is like to work within this section of the industry.
For a list of role play companies you can also consult Contacts: the directory for the entertainment industry. Just be sure you research each company's recruitment and contact process as they may operate differently from each other.
Arts…Administrator? Researcher? Marketing …person?!
If you know you want to work in media and the arts, know you enjoy a mix of admin and practical work but still aren't entirely sure what's out there then be sure to check out Creative Access. Creative Access offers applicants from BAME backgrounds paid internships across a range of organisations (from publishers and theatres to film and tv companies). It's a great way to discover where your interests lie whilst enabling you to enhance your existing skills and develop new ones.
Agent's assistant
Fancy working in a fast-paced environment (and completely shattering your illusions of the wonderful world of showbiz)? Then consider working in a talent agency.
From proofreading scripts and submitting actors for castings to remaining professional when you take a phone call from 'that bloke off the telly,' there will never be a dull moment!
A lot of assistants begin as temps and this is a fantastic opportunity to get to know the inner workings of the industry. Rest assured that if you are organised, efficient and well-versed in the latest TV, film and theatre productions then you will be remembered. The Personal Manager's Association (The PMA) regularly lists internships as well as permanent and temporary vacancies.
Working for an agent also means it's important to keep your finger on the pulse of the creative industries. Pay closer attention to what you read, listen to and watch. Ask questions: Who's making what? Which channels are broadcasting which shows? What makes my favourite TV programme my favourite TV Programme? Look at it this way, there'll be no need to laugh off Made In Chelsea as your guilty pleasure, you can tell everyone it's work-related…!
There are no easy routes to job success but there are a variety of opportunities available. The subject of Drama encourages creativity, innovation and exploration – and there's no reason why you can't apply that mentality to your job search…good luck!
Naomi is a blog contributor forInspiring Interns. She is also a writer, performer and arts administrator. Connect with her via Twitter: i_am_naomij or LinkedIn.
Inspiring Interns is a graduate recruitment agency which specialises in sourcing candidates for internships and giving out graduate careers advice. To hire graduates or browse graduate jobs London, visit their website.