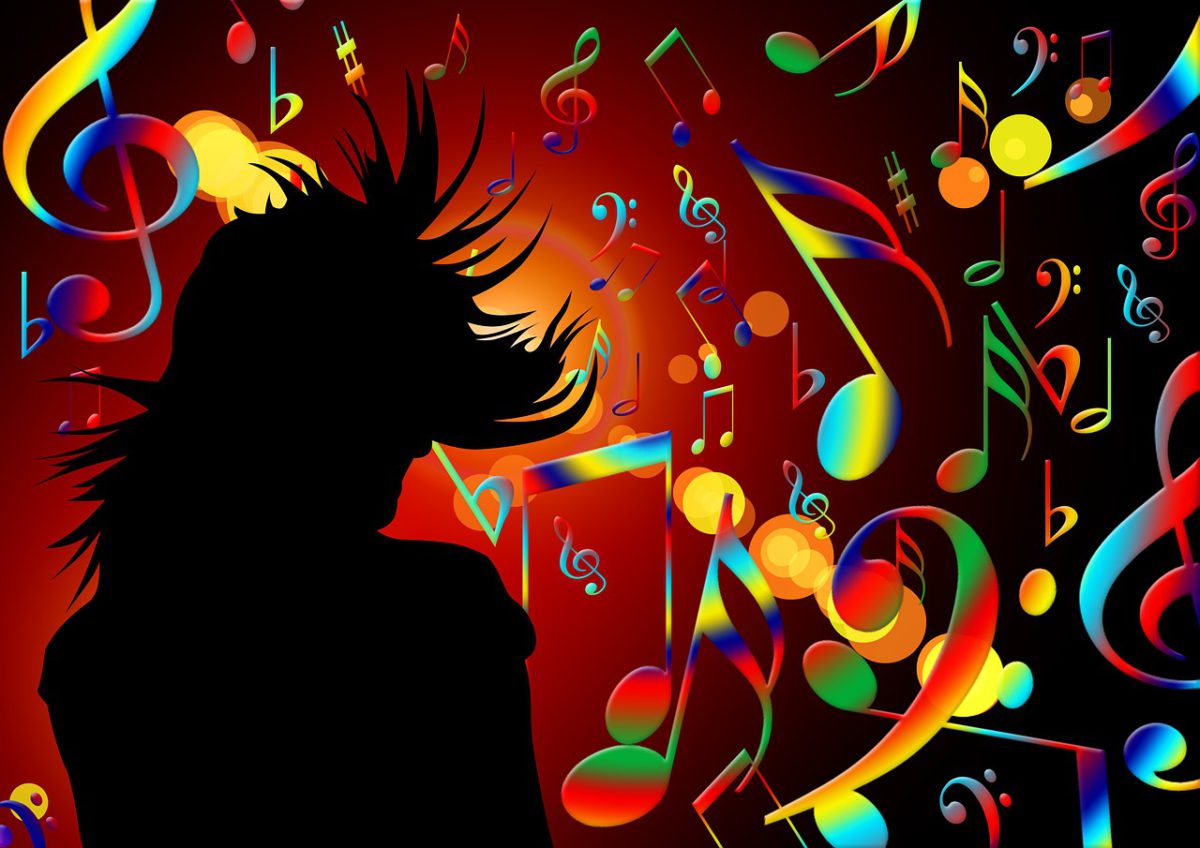 Songs To Help You Werk That 9-5
A playlist of work-related songs and the lessons they can teach us! All kinds of genres in here, so let's dive right in…
'9 to 5' – Dolly Parton
It's enough to drive you
Crazy if you let it
This song HAS to be in every work-related playlist. Sorry, that's the rule.
Dolly knows a thing or two about working though – she's got a net worth of $500 million, which makes sense considering she wrote the best-selling song by a female artist of all time…
Lessons learned from this song – don't give up if you have to start at the bottom, and also don't underestimate blondes.
Money Maker – The Black Keys
Hey now, she's a money maker 
The band themselves admit that a lot of the lyrics on their album El Camino (I don't know why Spotify says it's on Little Black Submarines) don't make much sense. A lot were improvised, which was a new tactic for the band.
Lesson from this – try something new once in a while.
Opportunities (Let's Make Lots of Money) – Pet Shop Boys
Ask yourself this question;
Do you want to be rich?
You can take this song as serious inspiration for your career motivations, although apparently the point of the song is that the two people in it are definitely not going to make any money.
Lesson from this song – don't be those guys.
Car Wash – Rose Royce
You might not ever get rich
Let me tell you it's better than digging a ditch
 Two things to take away from this song. Number one – working at smaller jobs can be fun and it is, indeed, better than digging a ditch. Number two – Norman Whitfield wrote this song on the back of a fried chicken bag. Inspiration can strike at any time!
Busy Earnin' – Jungle
Never had plans for a normal life
That's quite busy earnin'
Try to not feel pumped up by this song, honestly. The absolute best soundtrack for your daily grind.
Lesson learned – it is, in fact, quite hard to work all the time, but at least you are earning money. (And a heads up: the music video for this is awesome.)
She Works Hard For the Money – Donna Summer
It's a sacrifice working day to day
For a little money just tips to pay
 The 'Onetta' mentioned in this song was a real person who Donna Summer encountered. She also featured on the cover for the album of the same name.
Lessons to be learnt: respect people who work hard at what they do, even if it doesn't seem like a high-end job.
Work This Out – High School Musical 2 Cast
I know it's a grind
But I'm sure we can find
A way to have fun while we get this job done 
Don't act like that breakdown isn't actually really good. This one speaks for itself. Things Troy, Gabriella et al teach us in this – teamwork makes the dream work.
Speaking of Disney…
A Spoonful of Sugar – Julie Andrews
You find the fun, and snap! The job's a game.
Legitimately, this probably has the most useful lesson in this whole playlist – if you can find a job you enjoy (or at least make a task just a little bit enjoyable), you're absolutely set for life.
Harder, Better, Faster, Stronger – Daft Punk
More than ever, hour after hour,
Work is never over 
This iconic track is known for being sampled in Kanye West's Stronger, but itself samples an old funk track called "Cola Bottle Baby". (Check out that clip at 4.43 as well!)
(P.S. if this intrigues you, please watch this video.)
Lesson from this song – put effort into your work and push yourself.
Work B**** – Britney Spears (Clean version)
You want a Bugatti? You want a Mazerati?
You better work.
You have to respect Britney. She's worked in her industry since she was a child, dealt with extreme criticism, recovered from mental health issues, and is currently raising her sons, performing in sold-out shows, and teaching dance to kids.
What Britney can teach us: you can endure anything and come out stronger. What this song can teach us: if you want the good life, you have to work for it.
Inspiring Interns is a graduate recruitment firm which specialises in sourcing candidates for internships and giving out graduate careers advice. To hire graduates or browse internship London, visit our website.