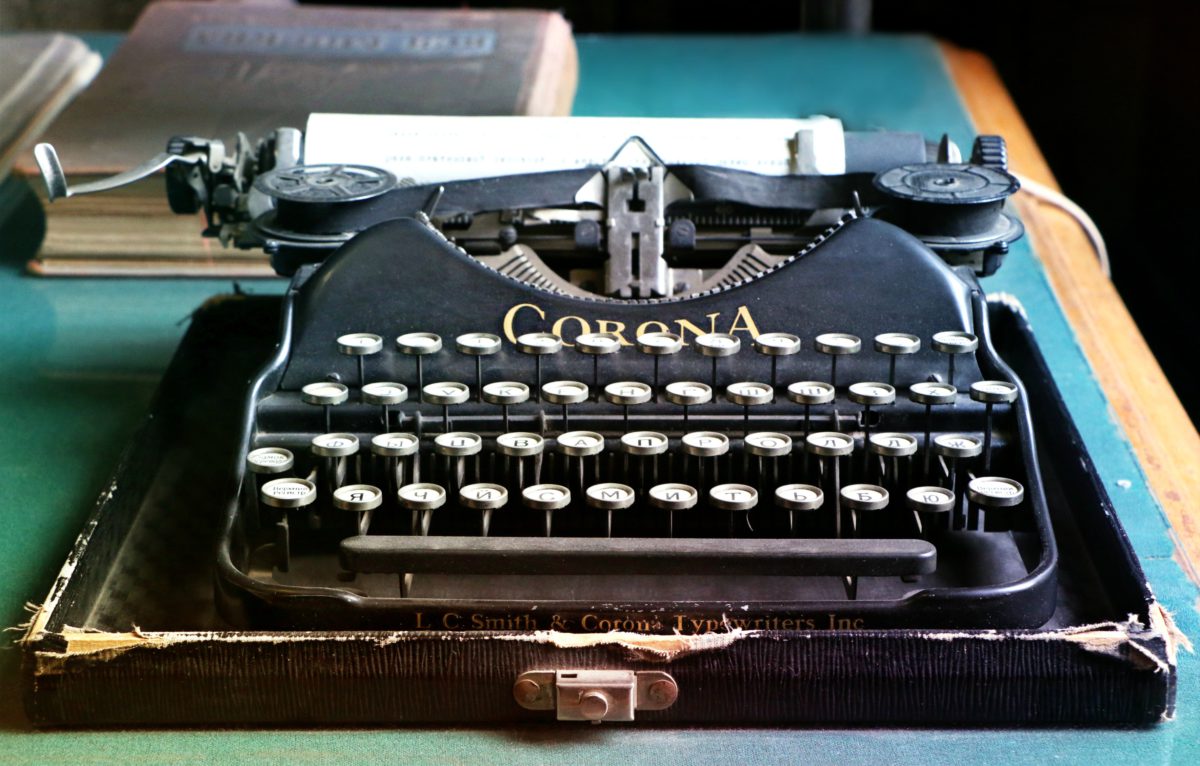 How To Become A Writer After Uni
Being a writer is dream job for many students – particularly those studying humanities subjects like English Literature and Language, History, Art History and Modern Languages. What most students find out when they graduate, however, is that it's also one of the trickiest industries to break into. That's why it's so important for students to start preparing for a career in writing during their time at university, rather than waiting till after graduation.
Those essays you write for your coursework? Sorry but they don't count. Employers want to see students going the extra mile before they had them one of the most sought after jobs in the market. The following tips will give you everything you need to be ahead of your class and bring that dream job one step closer.
1. Edit the student paper
This is a must-do for any budding writer – simply writing one article about a club night you went to in Freshers' week wont cut the mustard. To really impress employers, you need to take on responsibility for generation of ideas for content, and that means becoming an editor. Your student paper will have lots of section, from news to sport to lifestyle and music. Go along to contributors meetings soon after you arrive at university, and contribute regularly to all sections in your first year. By second year there'll likely be an editorial vacancy you can apply for.
2. Blog
No ifs, no buts, you WILL NOT be able to get any sort of job in writing, editing or content creation if you do not have a blog. Pick something niche that your passionate about – there's millions of blogs about how to cook the perfect curry or do your make-up. Think outside the box and you'll be able to convince potential employers that you actually have the 'passion' for writing everyone says they do on their CV.
3. Work freelance & unpaid
Why wait till after graduation to find work writing? Publications like Time Out, Travel + Leisure and Vice accept submissions for paid freelance writing, but you're better off starting as a voluntary unpaid contributor. There are hundreds of websites desperate for articles on travel, culture, music and just about everything else. If employers can see you're willing to work for free, and you can build up a decent portfolio of work before you enter the job market, you'll be one step ahead of everyone else.
4. Don't forget about Print
Most writers dream of working on a big print publication like the Guardian or the Times – but seldom actually read or even consider getting experience print media. There's loads of opportunities to get involved in print media at university: society newsletters, the student paper, departmental notices and announcements, even your local paper back home. If you really want to have the edge when it comes to applying for writing jobs, forget what you've heard: print isn't dead, so remember get involved and get writing. If you can bring along a printed publication to an interview, you'll definitely impress.
5. Get a portfolio, and make it good
You need to organise all your writing in one place: employers WILL ask to see examples of your work before inviting you for an interview. Always include links to a blog on your CV but, better yet, use a portfolio hosting website like clippings.me, Squarespace or Format to really show employers the diversity of your work. Diversity is crucial: your blog about horror films is great – but can you write about anything else? Get yourself a diverse and interesting portfolio, and employers can even be convinced you can work on something you've never written on before, if you show you're a versatile writer.
Josh Mcloughlin (@JoshMcloughlin) graduated from The University of Manchester. He is co-editor of @SonderMagazine –  an online journal of cultural criticism – and former editor of The University Paper Manchester. Josh is currently engaged as a freelance writer for Time Out London and Inspiring Interns.
Inspiring Interns is a graduate recruitment agency which specialises in sourcing candidates for internships and giving out graduate careers advice. To hire graduates or browse graduate jobs London, visit our website.