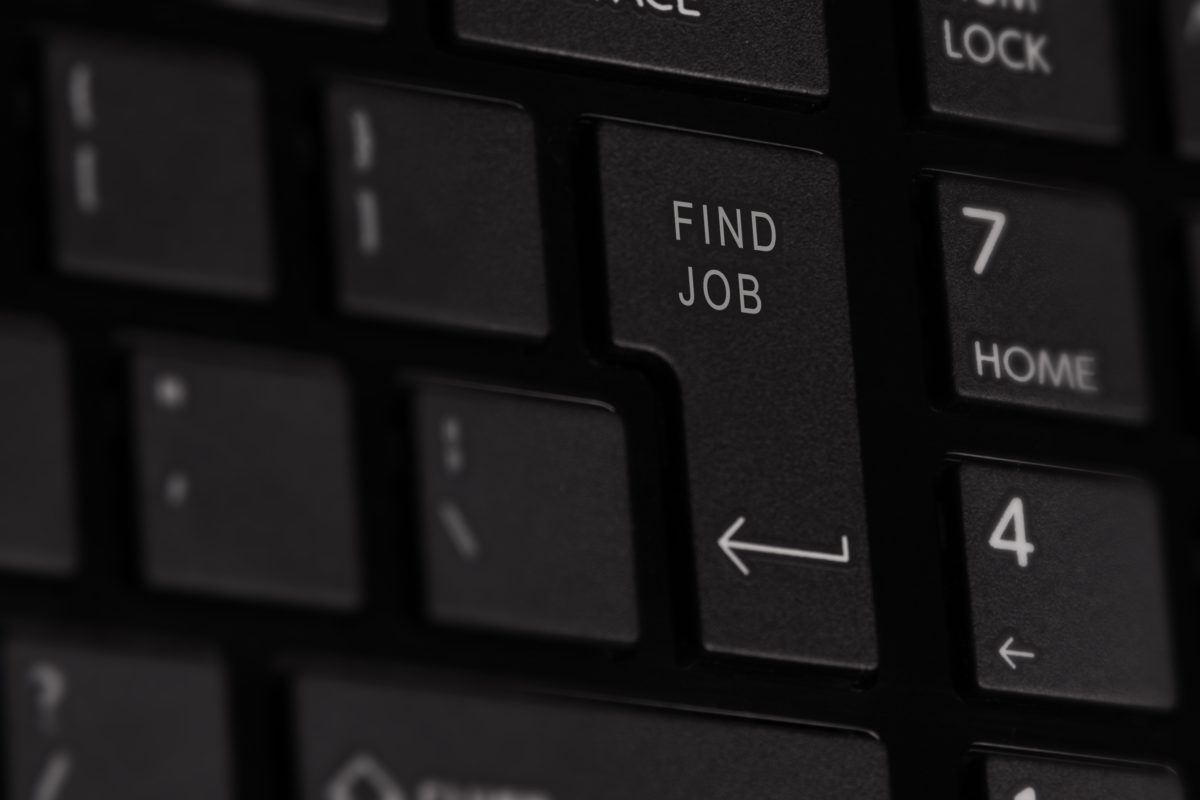 9 Tips To Make The Most Of Your Job Search
The scene is bleak; you sit hunched over your computer scrolling through endless lists of jobs and internships clicking 'send' for what seems like an eternity. Much like in many popular sci-fi shows, it can feel like you exist in another dimension, where time moves more slowly, and you feel alienated from friends and family. Unfortunately for today's graduates, this feeling can sometimes be all too familiar.
However while it is important to persevere in the face of adversity, it doesn't hurt to take some time out and focus on you and maintain a healthy work/life balance. Here are some helpful ideas for activities and other things to help balance out those feverish hours of applications.
1. Exercise

While this may seem an obvious one it can be very easy to lose whole days to the graduate application process and harm both your physical and mental health. It has been medically proven that regular exercise can result in anything up to a 30% reduction in risk of depression. We aren't talking marathon levels (unless you want to), but even just going out for a short walk to break up the chunks of time you spend inside can work wonders for your mood and self-confidence.
2. Volunteer/join a club

Job-hunting can be a very difficult and isolating time for lots of graduates fresh out of university. You may start to lose contact with friends who break into the world of work more quickly or just lose the enthusiasm to divert any attention away from grabbing that ever-elusive entry level job. However, finding a new hobby or meeting new people could potentially reward you with additional skills! Also, you never know which of those newly acquired friends could potentially help you gain a job at some point in the future.
A study by Jobvite found that in the UK in particular, references that showed the character of the applicant carried more weight in the decision. Over 74% of recruiters cited them as a good means of evaluation.
3. Remember you're not alone

It's easy to feel like the world has moved on and left you behind, however a lot of graduates will be in a similar position. It is always important to remember that this is the stress talking and you in-fact have a lot to offer prospective employers. Try to remain patient and continue working towards your goal.
4. Learn a language

With the regimented study schedules of university life seeming like a long distant memory, it can be easy to slip into an unproductive loop of cereal and Netflix. Instead, why not use that time to add another desirable skill to your arsenal? A Foreign language might not seem like the most essential skill for your particular job preference, however an increasing amount of employers include them amongst their core preferences. The Wall Street Journal now expects candidates applying for their reporting internship program to be proficient in at least one other language and other companies may soon follow. It may seem daunting but having a working proficiency in any language can make you stand out from the crowd.
5. Flog those desirables skills

Many graduates are often tempted to fabricate the extent of their skills in certain circumstances. If you say you have a track record of producing copy to tight deadlines, prove it and advertise your skills online. There are hundreds of sites that allow freelancers to showcase their skills, complete projects and get paid for their work. Not only could you secure some extra cash on the side, but also can add to the ever growing mountain of experience you can slap on to your CV.
6. Take on a project you have always wanted to do
Applying endlessly to jobs can quickly become a demanding job in itself so it is important to strike a good work/play balance. The average job search will take 43 days so why not fill that time focusing on creating projects for yourself. This can help your mental state, not only by keeping you positive, but also doing something meaningful with your time. Starting a blog around the industry you want to break into, for example, will help stave off the insanity while also looking impressive to potential recruiters.
7. Sign up for a course

Getting involved in a constructive course, volunteering or getting involved in your local community is a great idea to keep your CV ticking over. It's a great way of showing off vital skills that employers look for such as being a team player or developing interpersonal and leadership skills. Who knows, you might find an activity you love through it.
8. Clear up your social media channels

55% of recruiters have reconsidered candidates based on social media alone, with 61% of those reconsiderations being negative. Therefore, while you have the time it may be worth having a quick check over your Twitter, Facebook, Instagram etc. for any hiccups as it could cost you dearly further down the line.
9. Don't forget the value of internships

Almost three-quarters of graduate employers hired interns this year according to the Association of Graduate Recruiters (AGR). Many people may see them as a waste of time post university, but they could potentially lead to something better. Not only does this present an excellent opportunity to learn about a company and industry you are passionate about but also allows for you to develop concrete examples of skills utilised on the job.
Charles Ward is a graduate with an MA in Newspaper Journalism currently freelancing on the subjects of art, technology and culture. Check out his LinkedIn here.
Inspiring Interns is a graduate recruitment agency which specialises in sourcing candidates for internships and giving out graduate careers advice. To hire graduates or browse graduate jobs London, visit our website.