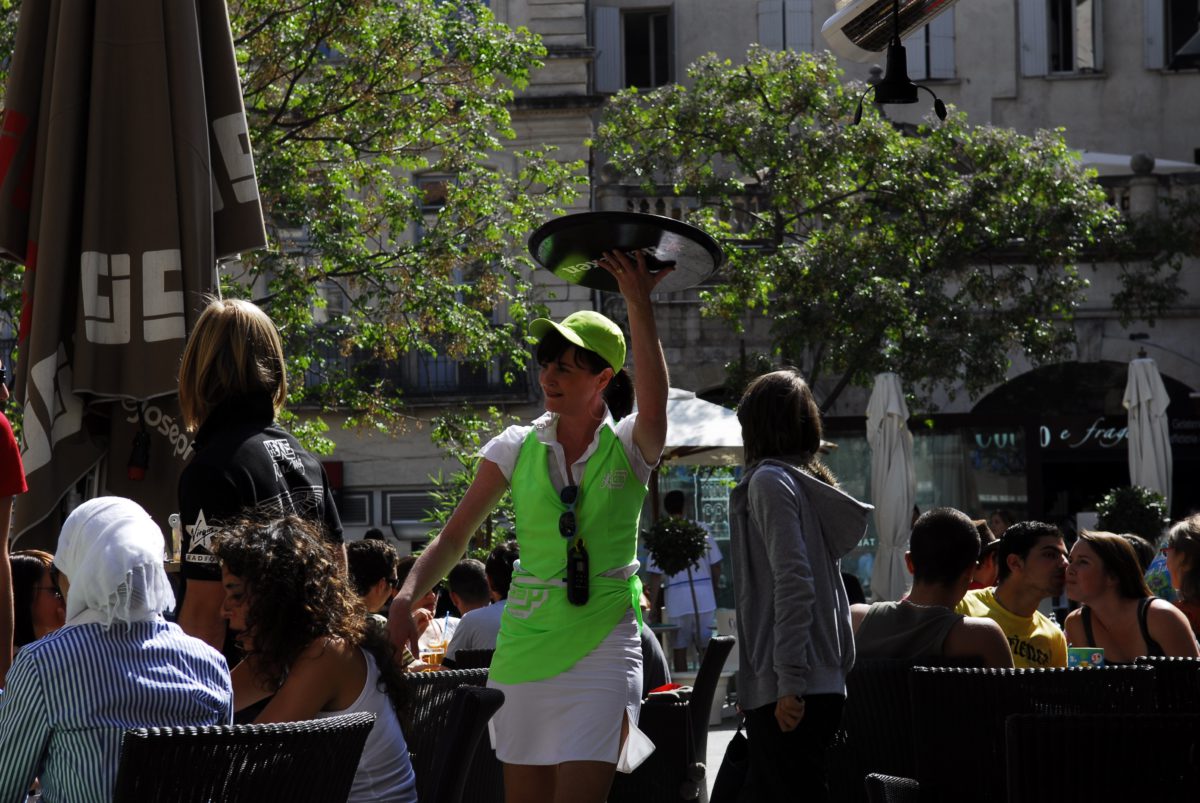 5 Reasons to Stick at Your Temp Job
When we graduate, many of us have an ideal image of what our post-university lives will be like. The dream job, the new house and the successful career. But unfortunately it doesn't always work out that way. There are thousands of other new graduates – 483,405 undergraduate degrees obtained in 2014/15, to be exact – all of whom share exactly the same mind-set, and as a result, competition for jobs is fierce.
After a few failed attempts at getting a post-grad position, or what I like to call a 'real job', you might resort to something more temporary, like working at a local supermarket, call centre or cafe, for example. While biding time as you look for your perfect job, these roles can become extremely tedious, but here are five reasons why you should stick at them.
1. Steady source of income
Once you graduate, gone are the days of student loans. No more money appearing out of thin air every few months. Nope, now you actually have to work for your money because no one else is going to buy you those much needed drinks at the end of a horrible working week. Basically, if you want to buy nice things and have a social life, sacrifices must be made. Sacrifices like temporary jobs.
2. It gets you out the house
If, like me, you moved back into your parents' house after uni, it's extremely easy to fall into lazy habits. Once you graduate, the general consensus is that you should get a job and contribute to society, thus it is no longer acceptable to take naps and watch Netflix all day. This is why that temp job is, let's say, a necessary evil. It gets you out of your bed into a work environment and, ultimately, prevents you turning into a recluse. Last time I checked recluses weren't top of employers' hiring lists.
3. Meet new people
These temp jobs are also a great place to meet people and make connections. A lot of the time, colleagues at these types of job are of a similar age and in a similar position to you, so you can rant and vent to each other about how hard it is, but also give each other the motivation to keep going. You never know, they might be able to give you a heads up about a job they've seen going. Graduates, unite!
4. Avoids that inevitable gap in the CV
It's no secret that it's a difficult time for graduates right now – especially when it seems like every job requires years of experience (that classic catch 22). However, temp jobs demonstrate a lot to prospective employers: a strong work ethic, dedication and versatility. All of these are skills that employers look for, so even if you don't have the relevant experience, a temp job will always look far better than a gaping hole in your CV.
5. Gives you perspective
Above all, the most important lesson to be learned from temp jobs is they show you exactly what you do not want to do. They give you the drive and determination to get out and onto something better that you can see yourself doing long-term. A kind of less dramatic 'what doesn't kill you makes you stronger'.
Before you throw in the towel, remember they're called temp jobs for a reason – they are not forever! *breathes a sigh of relief*. Whilst you're in a temp role, there are always skills you can get out of them that are required for pretty much every job, so I promise it's not a waste of time.
Good luck!
Ellie Abraham is a guest contributor for Inspiring Interns. Based near Brighton, she has a Geography degree from MMU and is now turning her hand to writing. Check out her blog here.
Inspiring Interns is a graduate recruitment agency which specialises in sourcing candidates for internships and giving out graduate careers advice. To hire graduates or browse graduate jobs London, visit our website.