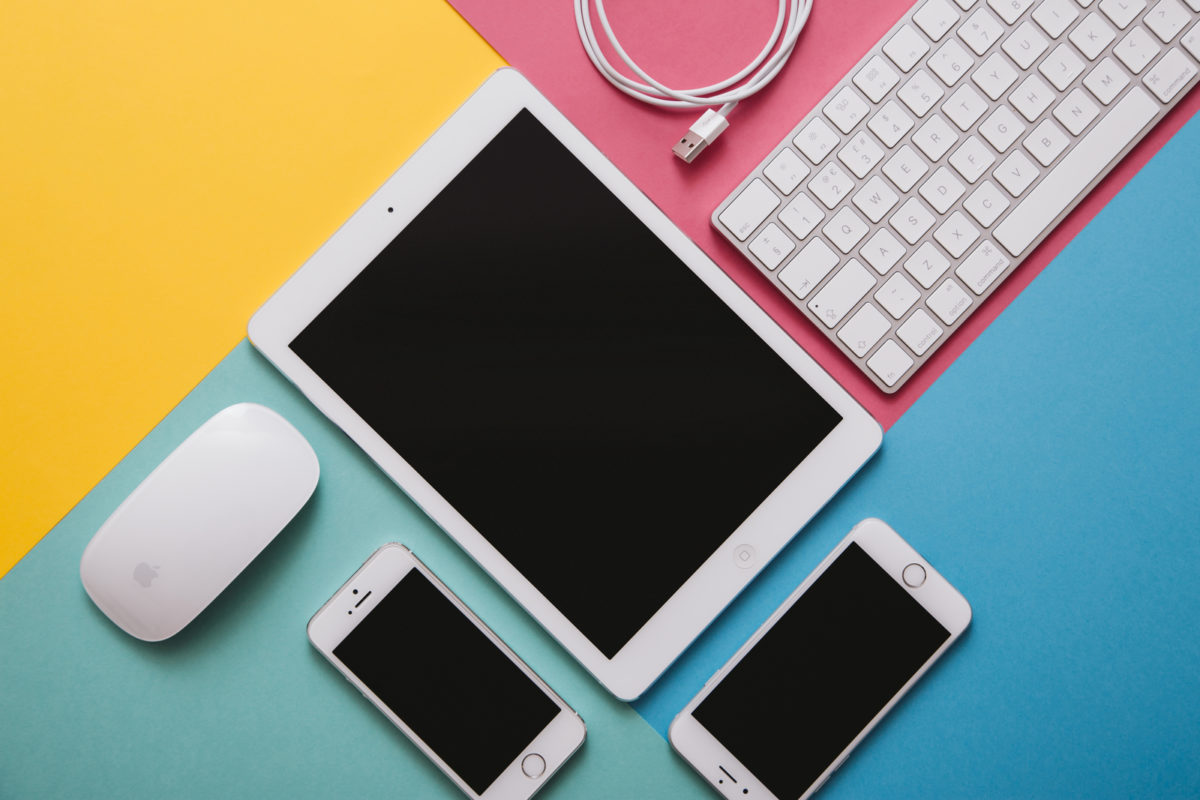 What is Digital Marketing?
Reckon digital marketing is for you? Take the first step in your career and check out our digital marketing graduate jobs and internships. Get in touch on 0206 269 6144 if you'd like advice on how to enter the sector. 
Last year, a study by Ofcom revealed that the average UK citizen checks their phone once every twelve minutes and one in five of us spends upwards of forty hours a week online.
So many aspects of our lives now take place in the digital world, from finding love to banking, from grocery shopping to socialising with friends.
Little wonder, then, that digital technology is also transforming the ways in which we do business, especially marketing.  Although traditional marketing tools such as leaflets, posters and other print campaigns are far from dead, they now go hand in hand with an online marketing presence.
No company in this day and age can afford to have a non-existent or weak online presence.  Digital marketing tools are there to drive customer engagement, raise brand awareness and capture and keep new custom.
By harnessing the power of apps, social media channels, online advertisements and electronic billboards, companies from all industries need to build their digital marketing if they have any chance of surviving in this new, fast-paced and ever-changing digital landscape.
So what exactly is digital marketing, and what does a career in this field entail?
The What
'Digital Marketing' is something of a catch-all term, which covers everything from email campaigns to social media pages, content writing to pay-per-click advertising.  With new and ever-smarter devices constantly coming online, this is one of the most fast-paced and exciting fields to work in if you can stay ahead of the curve.
Just about every business, regardless of industry and size, will now have someone to work on their digital marketing, whether they hire an entire marketing department or a single person handles the whole operation.
If you embark on a career in digital marketing, chances are you'll be set to work on one or more of the following:
Content Marketing
This means content creation, covering everything from penning blog posts for the company site to writing video scripts which will encourage customers to engage with your brand.  Some of it will be overtly promotional while other elements will be much more subtle, perhaps providing top tips or handy how-to guides which only mention your company in passing.
Search Engine Optimisation
Search Engine Optimisation (SEO) means writing website content which is laden with keywords people are likely to search on, with the aim of bumping your website further up the Google or other search engine results pages.  According to experts ComScore, it's estimated that 50% of all online searches will be carried out through virtual assistants by 2020 – that means sites will need content which both picks up on keywords and sounds 'natural'.
Email Campaigns
Despite recent regulations around privacy and data gathering, many customers still choose to remain opted-in to email campaigns and newsletters.  Newsletters are a great way to keep in touch with customers and alert them to promotions a company may be running, encouraging click-throughs to their website where they're more likely to make a purchase.
Social Media
Most companies these days will be present on more than one social media channel, whether it's Facebook, Twitter, Instagram, SnapChat, WhatsApp, Tumblr or all of the above.  Some platforms work better than others depending on the nature of the business and the goods or services they're selling.  All are a great way to enter into a conversation with customers, giving them somewhere to leave feedback or reviews, or to ask questions.
Pay-Per-Click Advertising
Pay-per-click does exactly what it says on the tin.  Every time a customer clicks on the banner ad or the sponsored link your company has put up, you pay the host site a small fee.  Pay-per-click ads are a great way to pick up 'passing trade' online and direct people to your company site, where they're more likely to engage with your brand in some way.
Web-Tracking Tools
More and more companies are recognising the power of web analytics tools such as Google Analytics.  These track everything from how many people have visited your website to how many clicked on your emails, and they're a great way of finding out what's working and where there's room for improvement.
The Who
The bigger digital marketing gets, the more diverse the range of roles available becomes.  That means it appeals to people from all sorts of backgrounds and with a broad range of skillsets.
Marketing certainly appeals to those with a creative disposition, who can often come up with new and innovative ideas which will drive powerful advertising campaigns.  Marketing departments are always looking for digital designers, illustrators and talented wordsmiths to build memorable marketing campaigns, so it's great if you have a relevant degree and some experience.
They're also keen to find people with sharp analytical minds, who can assess which aspects of a campaign are working and which are falling flat with their target audience.  It also goes without saying that strong IT skills are highly prized, since most of your work will be carried out online rather than in the 'real world'.
The How
If you want to break into digital marketing, there are certain things you can do to boost your chances of landing your dream job.  Having a degree in marketing helps but isn't necessarily a prerequisite.  Getting some practical work experience or undertaking an internship can all be useful when you're penning your CV and cover letter, so look around for opportunities.
It also pays to keep up to speed on the latest trends and developments, so sign up to specialist publications such as Digital Marketing Magazine.
Once you have a foot in the door, then the digital world's your oyster!  You could choose to become an all-rounder when it comes to online marketing, or carve yourself a very neat niche within your company.  Either way, digital marketing is perhaps one of the most fast-paced and rewarding careers you can embark on, with an exciting future in front of it.
Reckon digital marketing is for you? Take the first step in your career and check out our digital marketing graduate jobs and internships. Get in touch on 0206 269 6144 if you'd like advice on how to enter the sector.