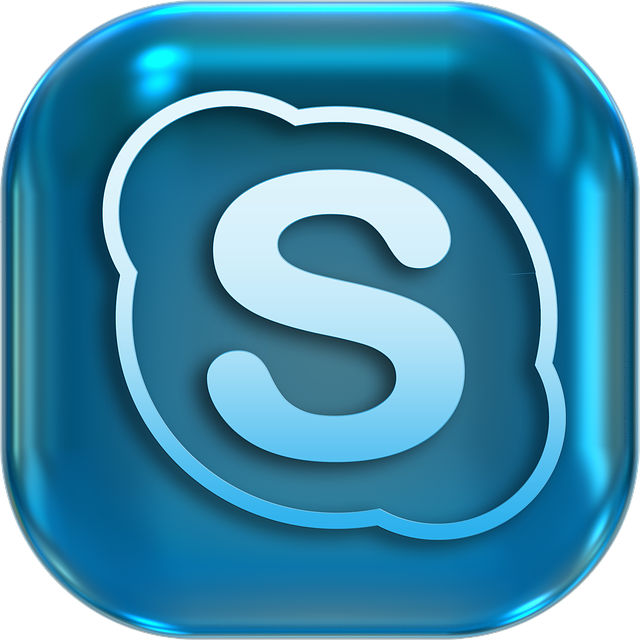 9 Tips To Nail That Skype Interview!
With our lives seeming to get busier and busier, interviewers want more efficient ways to find their perfect candidate. Skype is gaining fast popularity as the number one choice for virtual job interviews because it saves time and money for both you and the interviewer – everyone's a winner!
But of course, you can't just rock up in your PJs or have your parents chatting in the background. Here are 9 ways you can nail that Skype interview and boost your chances of getting your dream job, internship or apprenticeship.
Just because you're not interviewing in person, it doesn't mean you can scrimp on style. Not only will you look great, you'll feel great too. Dressing smart can increase your confidence and motivation to do well. A good go-to Skype interview outfit would be an ironed shirt or blouse with black or grey trousers. From casual tech start-ups to big multinational companies, this is the perfect outfit for any type of interview. If in doubt, go for the full suit and tie option. This shows your potential employer that you're already in the right mindset to work for their company.
Smarten up your Skype profile
No interviewer wants to see "sexychick95" or "belieber4eva" as a potential employee's screen name. So get rid of your embarrassing screen names sharpish before you start your Skype interview. Make sure you change your Skype user name to your real name – or as close as possible to what's available.
It's also a fab idea to make sure you email reflects your real name too. As for your Skype profile pic – ensure it's a nice headshot rather than a photo of you out drinking at the SU. You want your profile picture to represent the professional you – there's always room for your more "fun" photos on your other social media sites.
As with a regular interview, make sure you're on time and ready to go. This shows commitment, great organisational skills and respect for your interviewer, as they probably have a very busy schedule as it is. Double-check that your laptop works, along with back-ups such as your phone and tablet should there be any technical glitches.
This means making sure you have a brilliant broadband or WiFi connection, as well as making sure you're in a quiet place free from distractions. So, if you're interviewing at home, tell your housemates, parents, siblings or anyone else that this is an important interview and you'd appreciate it if you could have some privacy. We once heard that a candidate's mother sat in with him on his Skype interview – that's a definite no-go! It's also a good idea to turn off any distractions such as the TV, games consoles, phones, etc.
As well as picking the right place, it's time for you to set up your surroundings to look as professional as possible. If your house has a home office, or even a cubby hole with a desk, then use that as your set-up. Avoid coffee shops, sitting on the sofa and, obviously, the bathroom.
Choose a place where you can sit upright; this will help you get in the best frame of mind, so you can answer all the interviewer's questions to the best of your ability.
Run through the most common interview questions
Grab a friend or relative and get them to ask you common interview questions, as well as a few curve balls of their own. This can help you relax and can kickstart your creativity when it comes to answering questions on the spot.
Be yourself – but in professional mode
It's easy to fall into the casual trap with Skype. You probably use it most to chat to friends and family, so you're used to a more laid-back approach. But it's vital to remember this is a job interview with your potential career mentors should you get the job. Our best advice is to be yourself but keep your demeanour professional. If the interviewer starts some small talk then by all means indulge them. This means you come across as polite and friendly. One of our failsafe tips is to have some cue notes ready in front of you so you can answer questions clearly, concisely and brilliantly. It's well worth doing your homework on the company beforehand, as well as taking a look at the job description and ticking off how you can fulfil each requirement.
All this really means is keeping your eyes focused on the camera rather than the screen. This gives the impression of eye contact and will work wonders as a positive body language technique for video interviews. It shows you're listening and you're not distracted by your own face on the screen.
When you were a child, your parents may have asked you to write thank-you notes to all the people who bought you birthday presents. This skill is going to come in extra handy after your job interview on Skype. Just send the company a simple thank-you email, along with anything else you forgot to add during your interview. This small act of gratitude goes a very long way in bigging you up as the best candidate.
And that, my friends, is how you nail a Skype interview. All you need now is some good ideas, some enthusiasm and an actual job offer!
Beth is a guest contributor for Inspiring Interns. Get in touch @BKContent or via her LinkedIn. 
Inspiring Interns is a graduate recruitment agency which specialises in sourcing candidates for internship jobs and giving out graduate careers advice. To hire graduates or browse graduate jobs London, visit our website.