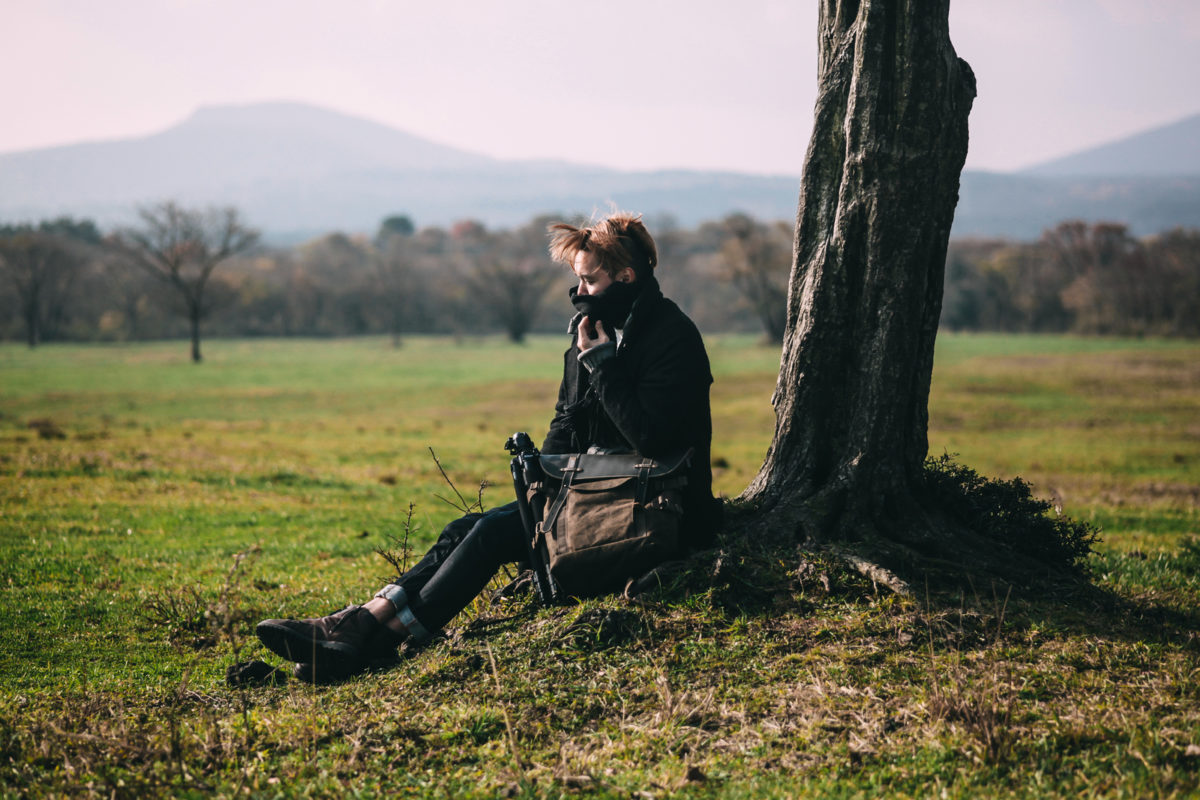 How to Not Go Broke After Graduation
When it comes to financial guidance for graduates, a lot of advice pretty much boils down to a) get a job and b) never buy anything. While you can't fault these tips for their accuracy, how helpful they are is more dubious. After all, getting a job is often difficult, entry-level salaries are relatively low, and buying nice things is, by definition, nice.
Still, there are some great ways to save, stretch your pennies, and even earn a little money in your free time. Here are our 8 top tips for staying solvent after you graduate.
Start reading the leaflets your bank sends you
If you're anything like us, banking has remained pretty much a mystery to you throughout university. Sure, you might have opened a student bank account, and have figured out enough about your student loan to know how to spend it, but now it's time to start getting a lot more financially literate.
First off, if you are using a student bank account it's time to move on. Banks often have good terms on accounts perfect for graduates – however, make sure you check that the account will be advantageous in the long-term. Some banks offer something generous to entice in new customers, but then the benefits peter out quickly.
In terms of the absolute basics, you need to pay attention to the interest rates on potential accounts (remember, high interest rate on overdraft – bad, high interest on savings – good).
If you're able to scrape some money together to save, it's worth opening some kind of regular saver account, which gives you a higher interest rate and requires you to transfer money into it on a regular basis. Or even consider putting your money into an ISA; these will often earn higher interest, but they mean that you can't withdraw that money for a fixed length of time. So it's great for saving, but not ideal if you might need some emergency cash.
Figure out what's leaving your bank account
Even looked at your bank balance and thought 'I swear I had more money than this'. Well, often it's because you haven't kept track of your spending, but the fact is that a lot of us have regular payments set up that we forget about. Gym memberships, Netflix, Spotify, magazine subscriptions… these little payments sneaking out of your account really add up.
Of course, it may be that they're payments you're willing to keep making. But if you're strapped for cash, you should seriously consider whether this year you'd be better off not having Heat delivered to your door each week.
In any case, don't forget to factor monthly payments into your budget. On which note…
Actually sort out your budget
Budgeting: dreary, occasionally confusing, and absolutely necessary. Some people really got the hang of it during university, while the rest of us looked on impressed at their complex spreadsheets, and quietly exhaled in relief when we made it another term without going totally broke.
Different approaches to budgeting work for different people. You might benefit from a snazzy app, like Spending Tracker, OnTrees, or Left to Spend. These vary from services that let you plug in every subsection of spending, to the most basic 'how much money do I have before I hit the red' tracker.
Others will find Excel provides everything they need to make a budgeting plan, or that they prefer a good old fashioned notebook. But whatever you choose, get started now and keep it updated.
Earn a little cash on the side
'Get a job'. Easy to say, not always easy to do. And frankly, when you're on an entry-level salary, neither comforting nor helpful. Luckily, there's plenty of ways that you can earn a few extra pennies, whether you're stuck filling out applications at your parents' kitchen table, or need to earn a bit on the side of your nine-to-five.
First off, you can get paid to fill in surveys. Market research firms are always in need of people to answer questionnaires about a range of products and services, and there are lots of sites you can join to access these surveys, like Swagbucks and OpinionPanel. You generally won't earn much per survey, but it all starts to add up. Similarly, you can also earn a bit of cash as a mystery shopper.
Keep your eyes peeled for opportunities to do a bit of babysitting, housesitting, or dog walking. They're popular and not always easy to get, but they're a great way to make some money.
Alternatively, look to what you already own. Selling your old stuff on Ebay, Amazon Marketplace, or at car boot sales can be surprisingly lucrative. Your own university textbooks and even your notes could earn you a tidy sum on Uni List and Note Sale. 
Chase the discounts
Now that you're not qualified for student discounts any more, 'young person' discounts are your new best friend. Invest in a 16-25 railcard to get discounts on travel, and if you live in London, make sure you hook it up to your Oyster Card as you can save a third of the cost on your journeys.
If you're theatre fan, you'll find that lots of shows have cheaper tickets available for those aged 16-25 as well, including The National Theatre and the RSC.
When it comes to eating out, there are loads of ways to get deals. Sign up for discount vouchers, either on a restaurant's website or on general voucher sites – like VoucherCodes and Groupon. And consider getting a Tastecard, which can get you 2 for 1 deals at loads of restaurants in the UK. It's also worth getting to know where near you does good happy hour deals.
Get the most out of what you're paying
There are things you'll need to spend money on, but it's worth making sure you're getting the best bang for your buck. So if you were picking between Netflix and Amazon Prime (which to be fair should really both go on the 'do I really need this?' list), consider the fact that on Prime, you're paying for free shipping for a year, rather than just a streaming service.
Choosing where to shop might depend not only on what immediate discounts you might get, but whether there's a points scheme that will help you save money in the long-run on things you care about.
Rethink your grocery shop
First things first, if you're a big fan of Waitrose and M&S, it might be time to leave behind the life of luxury for a while. Beyond that, you might well find that different supermarkets give you the best deal depending on what you're buying; Lidl, for example, tends to offer cheaper prices on alcohol than elsewhere and, given its whiskey won an award in 2014, it's not half bad either.
It's also worth shopping at the end of the day so you can take advantage of daily discounts on food that would have to be taken off shelves the next day.
Finally, when you're calculating your food budget, make sure you factor in travel costs as well. If you're lucky, you'll be able to walk to a supermarket. But if you have to pay to get there, or have to get in a big shop, consider getting it delivered. Calculate the costs first as it might not work out cheaper, but you could find it can save you a lot of time and a little money.
Sign up for cashback
Unlike the cashback you can ask for at supermarkets – which is essentially a withdrawal from your bank account – this kind of genuinely lets you earn money back on your online purchases. Sign up to cashback websites like Top Cashback and Quidco. You can then buy things from other retailers using their online portal, and will get back some of what you spend.
Just remember, be wary of signing up to a website that charges you to join, and don't think of your earnings as 100% reliable until they reach your bank account.
Looking for a job that will make staying solvent that bit easier? Check out our listings of graduate jobs London.