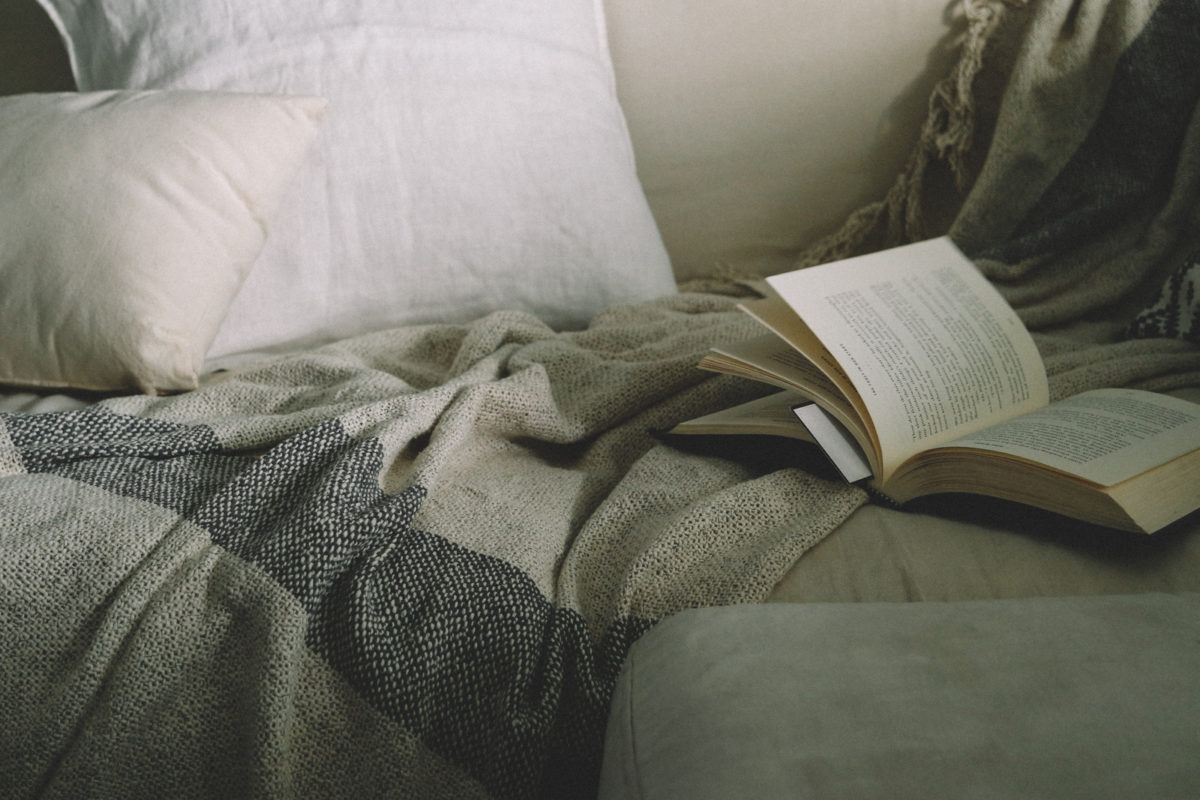 The 6 Best Books for Your Career (Recommended by Us!)
Whether you're looking for a spot of summer reading, or simply a way to make your job hunt procrastination seem more meaningful, Inspiring Interns is here to help.
We had a chat round the office and compiled a list of our favourite books to get your career into tip top shape.
Blink – Malcolm Gladwell
Matt Arnerich, Content Writer
This is a great book for anyone, like me, who is a bit rubbish at making decisions. Gladwell goes through exactly how experts around the world are capable of making split-second, correct decisions where years of analysis have failed.
It taught me a lot about the danger of over-deliberation and about trusting your instincts in areas that you know well. There are also some fantastic insights about advertising and marketing campaigns that succeeded or failed despite analysis on public opinion too. To top it all off it's written in the usual, brilliant Gladwell way; intelligent, entertaining and absolutely convincing
Lean In – Sheryl Sandberg
Judy Ingber – Executive Search Consultant
Lean In is an inspiring and practical book about empowering women in the workplace and it sparked global debate about gender equality at work when it was released in 2013. I loved it because Sheryl uses lots of anecdotes from her own experiences and she offers lots of practical advice to help women solve problems, achieve goals and be the best they can be at work.
Nikki Wheeldon – Senior Recruiter
The book really opened up my eyes to how much women under value themselves in the workplace, in fact it really increased my own confidence. Whether you're a man or woman it's a really important read, both for yourself and how you work with those around you.
Interestingly, Sandberg has recently released a new book called Lean In for Graduates, enlisting the help of experts to offer advice to grads on everything from finding a job to negotiating your salary. Definitely worth checking out.
The Circle – Dave Eggers
–Claire Kilroy – Content Writer
It's not only non-fiction that can change the way you think about your career. Good fiction can challenge you to think critically about what you do, and why and how you do it.
Dave Eggers 2013 novel is set in the near future, where a new Google/Facebook style company, The Circle, has achieved a near total technological monopoly. Eggers maintains a detached and neutral tone, describing the miraculous and devastating effects of the Circle's rise, and taking us from a golden beginning to a descent into dystopia.
The book was reportedly a hot topic of lunchtime debates amongst Google employees, and it's essential reading for anyone entering the worlds of marketing and technology. But the ethical matters at the heart of the book – regarding our rights to privacy and choice – are relevant to everyone. It's a cautionary tale, and it certainly scared me, but it's also a book that should inspire us to do better.
The Chimp Paradox – Professor Steve Peters
James McCallister – Recruitment Consultant
The Chimp Paradox is a mind management book, but not in the mould of those horrid 'How to be happy, rich, successful and gorgeous while working a 2 hour work-week' money spinners.
He starts by helping your explain the way your mind works, which gives you a great grounding for when you go on to work out how use it to your advantage. A great read if you're concerned about managing your emotions and responses, regardless of the relevance to your career.
What Colour is your Parachute – Richard Nelson Bolles
Ben Rosen – Founder & CEO
With 10 million copies sold in 22 different languages, Bolles must have got something right. It's the best book I've ever read about job hunting, whether you're a graduate fresh out of university or looking for your first executive role.
It encourages networking, and tailoring everything you do to the person who makes the decisions, rather than sending out 100s of copy and paste applications. When employers are looking to take a chance on an untested graduate, this tailored approach is essential to everything we do at Inspiring, so you should be doing it too.
Who Moved My Cheese – Spencer Johnson
Sam Bloom – Co-Founder & Head of Sales
As an innovative agency, we're always thinking about the next change and how to be more effective. This was a great read, explaining the importance of change in a corporate environment, and how to embrace it.
It helped me to look at change as an adventure, and an effective one at that, as opposed to something to worry about. Clocking in at 96 pages, you can get through it in an hour or two without sweating too. No excuse!