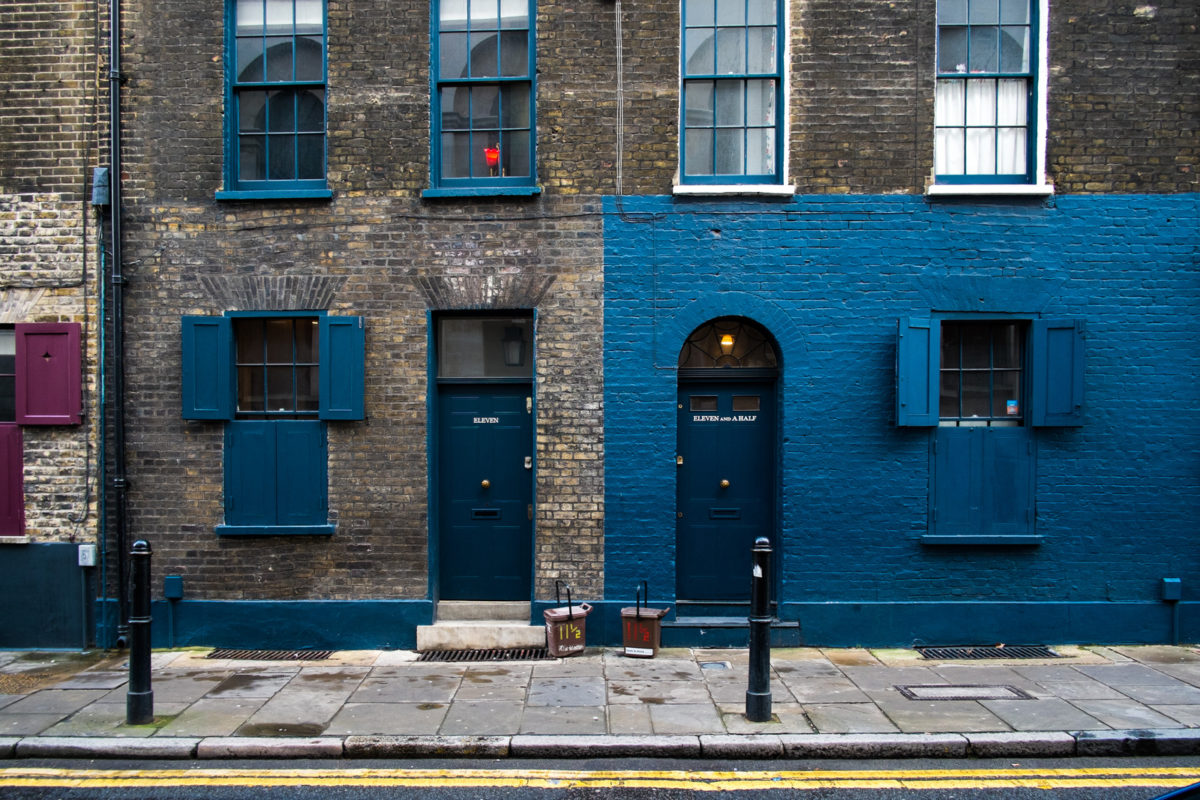 How to Find and Choose Accommodation in London
Given its status as both the business and cultural hub of the UK, it's no wonder that so many graduates choose to live and work in London. It may be the most expensive place to live in Britain – and in March 2016 was ranked as the sixth most expensive city in the world – but it's where most graduate job and internship opportunities are concentrated. Plus there's always something going on here.
Finding somewhere to live in London if you're on a temporary contract or a starter salary can be tricky, especially when you're balancing it with the pressure of starting a new job. So if you're in need of somewhere to stay, read on and follow our tips for finding and choosing accommodation in London.
Finding accommodation
There are lots of different sites you can use to find rooms and properties to rent in London. Before you start looking, have a think about what how long a lease you're looking for, because this can indicate which sites you'll find more useful.
For example, if your internship is only a couple of weeks long you could try looking at university halls of residence. LSE and UCL both rent rooms in student halls out to the public during the summer holidays, and many of these are in prime locations. Just make sure you check what's included – like an en-suite, Wi-Fi, and cooking facilities.
Mondaytofriday.com, which offers rooms to rent for the working week, is another option. However, neither is likely to be cost-effective if you're looking to stay for longer.
Check out sites like SpareRoom and Gumtree, and search through listings on Zoopla, Rightmove and PrimeLocation. Each offers a range of types of property; though the latter three might prove more useful if you're looking to move to London with friends and split the rent, they do include some rooms to rent in house shares.
Spotahome is also a fantastic site to visit if you're looking for mid- to long-term accommodation, and lots of the people who use their service are students and graduates just starting out.
Finally, be aware that speed is of the essence! Rooms go really quickly, so if you see something suitable, get in contact as quickly as possible. And if the ad is placed via an estate agency, take note of what agencies operate in the area you want to live and then visit their websites directly, as you might have more luck snagging a room before it goes.
Be wary of scams
Although most of the adverts will be genuine, you may come across some that are placed by fraudsters, even on highly legitimate and well-monitored websites. These will typically ask you to pay some a deposit or fees upfront. Never agree to hand over any money before you see the room, and avoid paying by money transfer. If something seems dodgy, or too good to be true, trust your gut and walk away.
But if the property is the real deal, here are some questions you should ask yourself…
What are you paying for?
Rent is biggest cost you'll face in London, so you need to carefully consider what your budget for this will be, and how that will impact your other expenses. Essentially, the further out from central London you go, the cheaper your rent will be, but the more expensive – and long – your commute will be.
Before choosing to live somewhere, do some quick calculations about travel, because you might find that you're not actually saving much money, but are costing yourself a lot of time.
You should also check whether utilities and Wi-Fi are including in your rent, or if you have to sort payment of these yourself. Inclusive bills mean that you won't be able to try and make savings in this area, but make life easier, and will save you from the shock of receiving a bill you'd forgotten about.
What's the area like?
From the leafy streets of Greenwich to the hipster cafes of Shoreditch, every district and borough in London is different, so do some research and figure out where would suit you best. London is a very youthful city in general, but some areas are very highly populated by other young professionals – which may or may not be what you want.
You should have a wander around the immediate area, and check out what's nearby. Where's your nearest food store, pub, cinema, park, gym, and station? What transport line are you on, and is it reliable? Even if you find a really nice place, if it's miles from anything interesting you should consider whether you'll be content living there.
What's the property like?
From checking out the state of the bathroom to asking about the last time the boiler was replaced, have a good old snoop around the place. Moving in somewhere new is generally a bit stressful, and having no hot water or finding mice in the basement will definitely sour your mood.
Think as well about whether you'll have much space to yourself, and whether there are nice communal areas in the house. If you're renting a spare room, will you feel you can relax in the shared spaces, or will you have to spend the whole time holed up in your room?
Who will you be living with?
If you shared a house at university, you're probably already aware of just how important it is to find good roommates. It can make or break your experience; living somewhere grim with people you like can still be fun, but if you feel uncomfortable in your own home it could end up making you really unhappy.
There's no fool-proof way of predicting whether someone's going to be a good housemate – even your best friend could turn out to be one of those people who never does the dishes – but make sure that you at least have a chat with everyone you'll be living with before moving in. Housemate interviews are a thing for a reason; they can prevent a lot of drama down the line.
Need to find work before you make the big move? Check out our listings for graduate jobs in London.