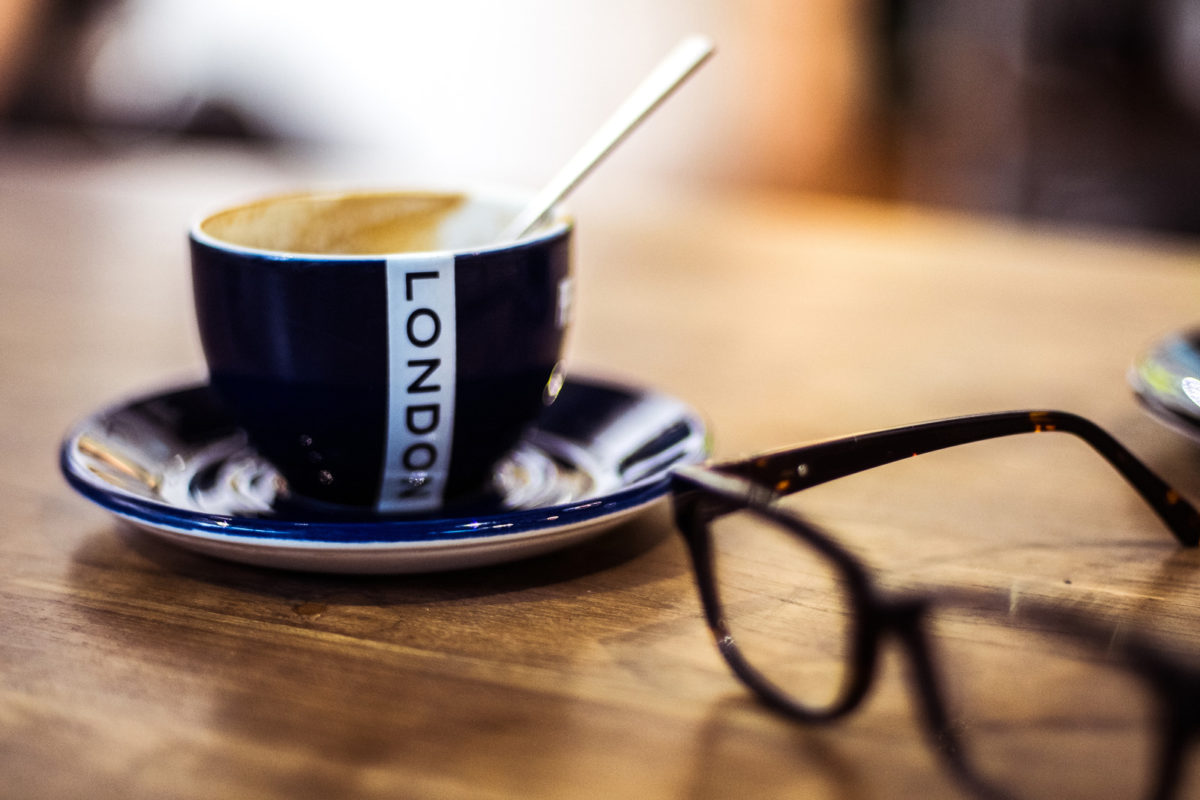 Brexit & the Effect on Graduate Jobs
At Inspiring Interns, we know that graduates are concerned about how Britain leaving the EU could affect the graduate recruitment market, and the uncertainty that has come with it.
We think it's important to give you the facts as we know them, and try to reassure you about ways that you can continue to respond and to stay ahead.
In the face of rampant speculation, and the fact that nothing concrete will happen for at least 2 or 3 years while the government negotiates our formal exit from the EU, we're looking to draw on both the available fact and our own experience in graduate recruitment to anticipate the short, medium and long-term consequences of Brexit.
London
London is the undeniable financial and business hub of the UK, and, given both the percentage of graduate opportunities there and the excitement that comes with living in the capital, it's no surprise that so many graduates gravitate towards it.
There are valid fears about the damage Brexit could cause in London, especially in the financial sector. One poll suggested that 84% of employees in the City's biggest firms were against leaving the EU. And there have been suggestions that some banks will increasingly move their operations from London to cities within the EU.
JP Morgan announced plans before the vote to move 4,000 of its UK staff overseas in the case of a Leave victory. The bank has warned that they expect to see an exodus of finance jobs across the sector, an outlook echoed by UBS.
However, the fallout may not be as bad as originally feared; HSBC has announced that they will uphold their decision – made after months of debate – to keep their headquarters in London, as has Barclays. These two banking giants still believe in the pre-eminence of London.
Outside the world of finance and big business, the London start-up scene may struggle in the next few years. Previous times of economic uncertainty have proved poor soil for start-ups, as investors are unwilling to take a punt on a new idea. Leaving the EU also means that innovators will no longer be able to take advantage of 'passport regulation' – the fact that if you're regulated in the UK, you are in the EU as well.
However, economic disruption can actually be an incredibly exciting time to work for a start-up; times of difficulty are also times of opportunity, and many innovative companies will no doubt look to expand or make their first hires to take advantage of uncertain times. As a graduate, keeping your ear to the ground and understanding how changes may affect certain industries is crucial to staying ahead.
It's also worth noting that before the UK decided not to join the Eurozone, there were similar fears that finance would move overseas. This could well prove a similar false alarm.
Immigration
With access to the single market likely to require some sort of freedom of movement clause, there is every chance that things won't change all that much with regards to immigration.
However, if and when a reduction does come into place, there's likely to be a positive effect for British nationals.
Whatever your ethical position on the matter, less EU immigration theoretically means more jobs available to British people. There are two caveats to this, lessening the impact on the graduate jobs market specifically: first, majority of jobs currently taken up by EU migrants are unskilled or low paying, and secondly, highly skilled immigrants and young people are likely to still be able to cross the border. However, there will be a marked change.
There is also likely to be an effect on university placings, as it will be more difficult for EU citizens to study in the UK, increasing available places to UK students.
One thing that will definitely change is that it will more valuable than ever to speak a foreign language as less native speakers will be able to apply for roles. In fact 25% of employers have said they intend to increase their hiring of British graduates for this reason.
Finally, a change in our agreement with Brussels could in the long term improve our relations with other emerging nations, including China, India, and South East Asia. For example, currently 25% of British food & drink exports are in Scotch Whiskey. With broader access to the already thriving Whiskey import business in India, there could be new opportunities opening up across the spectrum.
Similarly, these languages could be even more essential than they already are, especially in companies looking to expand there. With a number of years to prepare, it might be worth starting your mandarin lessons now…
Exports
One industry that could benefit from the financial uncertainty caused by Brexit in the short term is exports.
As I'm sure you're aware, the pound has dropped as a result of this uncertainty and because of the trade deficit that Britain currently runs, that is, that our imports exceed our exports. When the pound drops this tends to boost exports, as buying into the pound becomes an attractive option. As a result, the export industry could see a temporary boom in the wake of the uncertainty, meaning a potential increase in hiring across the board.
When we do leave the EU, however, it could be some time before we get near the trade deals with other countries to match the single market promised by the Leave campaign.
What can you do?
In all of this, it's worth thinking about how to take advantage of these changes.
One opportunity will be in the field of analytics. In times of uncertainty, businesses will increasingly look to shore up their predictions, to better understand and prepare. As a result, companies will look to bolster their analytics teams, to collect and crunch more data, and create reports on how companies can react.
Furthermore, as we've already said, a language may be more useful than ever in the long term, to make up for the skills gap caused by a lack of new native speakers. Brush up on that A-level French, and you could be perfect for an account manager or marketing and PR roles that require this second language.
More generally it's important to stay on top of all the changes. Some companies will expand their graduate recruitment programmes, while others will shrink. Take note of the news from different sectors, and be prepared to react and change your ambitions slightly. It may be that an opportunity in your preferred role will be more easily accessible in a different sector, giving you invaluable experience you can use to switch once things settle down.
Job availability
According to a study by PathMotion, 49% of the 75 top UK graduate employers reported, before the vote took place, that they would be likely to decrease their graduate intake in the event of a Leave vote.
Having said that, it is worth remembering that as we mentioned earlier, 25% of those surveyed will look to increase their British graduate hiring, and that these figures are based on a small number of the total graduate employers. There will be change across the board, and recruitment will go up in some areas and down in others.
On top of this, as a company that was founded in 2009 in the face of recession and economic crisis, we can honestly say there is hope to be had. Although hiring may be down overall, businesses that balk at the idea of bringing in an experienced hire, on a high salary, often appreciate the chance to bring a graduate on board instead. And the investment in the future that a graduate represents far outweighs the cost of a new employee. Businesses understood this in 2009, and they will understand this in the time to come.