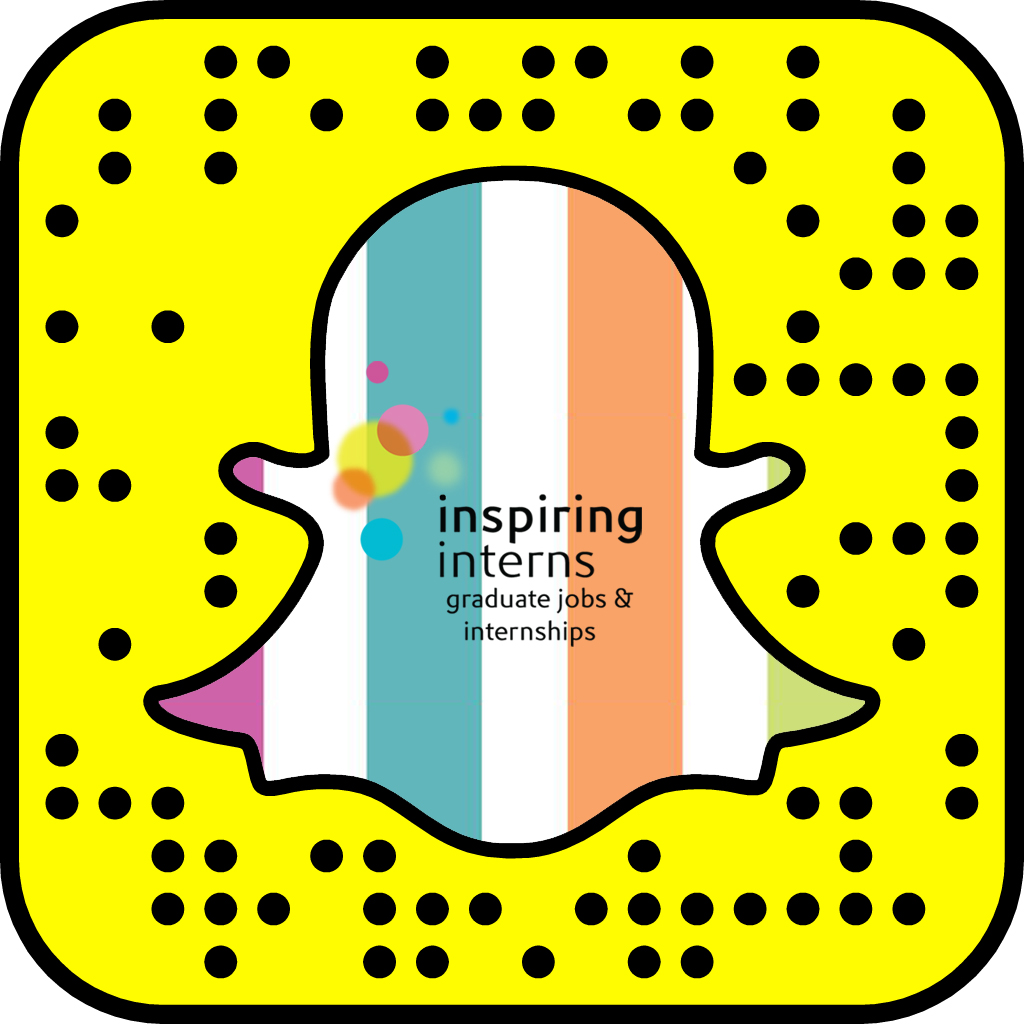 How to Use Snapchat to Get a Job
Snapchat is one of the biggest social media platforms out there – and with a supposed 10 billion video views on the app per day, it's also one of the busiest. It's a fantastic place to share entertaining photos and videos with your friends, and to perfect your selfie skills, but can it also help your career?
Actually, yes! Check out these 4 ways being snap-happy could boost your chances of success in the job-hunt.
Get creative
Here are a couple of innovative ways that job-hunters have reached out directly to a company, using Snapchat to grab their attention…
Use geo-filters: in May 2016 Graham Allgood scored a resounding Snapchat success when he bagged himself his dream internship at Horizon Media using the app. Allgood created a geo-filter linked to the area surrounding Horizon's New York office. He also upped his campaign by reaching out to the company on Instagram and Twitter at the same time. And his efforts paid off – he was invited to interview the next day and was offered an internship with the social media team.
It's worth noting that Allgood's strategy worked because he was specifically targeting a media company, making an innovative social media approach perfect. He also had a good understanding of the analytics generated by the filter – and was willing to fork out money to put the advertisement in place.
Create a Snap-CV: frustrated with his lack of success in the job-hunt, Elski Felson decided that the best way to apply for a role at Snapchat was to film a Snap-CV. Felson went through the job specification and then filmed himself 'proving' that he met each requirement. His creative approach went viral – but didn't get him the job that he wanted. That could be because his Snap-CV was funny but ultimately didn't show that he genuinely had the experience and skills needed; he played it for laughs, rather than trying to actually impress a hiring manager.
Snap-CVs may not have proven their usefulness yet, but if you're confident and heading into the creative industries, filming one might just pay off. Here at Inspiring Interns, we certainly know the impact a good Video CV can have – we've placed over 5,000 graduates using them. Just make sure you back up your snaps with serious evidence, and possibly a traditional CV as well.
Follow the brands you love
If these bold approaches don't appeal, have no fear – there's an easier way Snapchat can help with your job applications. When researching the company that you want to work for, find out if they have a Snapchat.
Although many of the most prominent brands on Snapchat are, unsurprisingly, big media outlets like MTV and Cosmopolitan, others may surprise you. Marriott Hotels, for example, partners with key influencers to create travel advice from young people in cities around the world.
Following a company's social media accounts will help you gain insight into their products, their marketing strategy and target market, and hopefully into what it's like to work there. On Snapchat in particular, some brands choose to push out content that's funnier or edgier than elsewhere – the blink and you'll miss it nature of content on the app allows a more playful approach.
Learn the ropes
Many employers hire millennials on the assumption that they're tech-savvy and have up-to-date digital skills. If you want to go into marketing in particular, social media skills are a must. Just saying that you know how to use Twitter probably isn't going to cut the mustard – you need to have a comprehensive knowledge of all the major channels, including Snapchat.
And with 150 million daily users – more than Twitter – it's unsurprising that many companies are looking to leverage the marketing opportunities the app offers. Think about how the company you're applying to could use Snapchat to boost their business; if you bring some ideas to the table, they might be willing to listen.
Follow inspiring_snap
Yes, it's the part of the article where we shamelessly plug our own Snapchat! But hear us out…
Every day, we send out a job advert for your eyes only, along with funny pictures and videos from the office, and we're happy to answer your questions. Best of all, there's the occasional glimpse of our ridiculously adorable Canine Contributor, Indy. He cheers us up at work, and can do the same for you while you search for jobs!