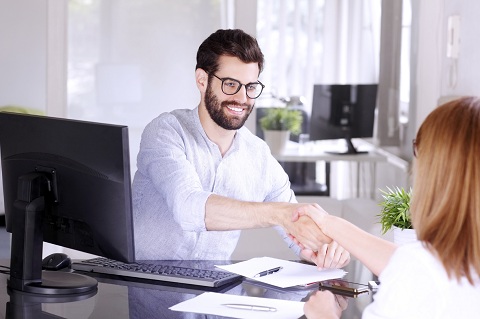 'Choosy' Graduates Turn Down Record Number of Jobs
The UK's top employers were left to 'fight it out' for the top graduates last year, according to market research company High Fliers. Their annual Graduate Market report notes that 'over 1,000 graduate positions were left unfilled last year' meaning a reduction in intake of almost a third for the UK's top employers.
So in a graduate jobs market that appears to be getting increasingly competitive, why are so many sought after roles left empty? Managing Director of High Fliers Martin Birchall, thinks the problem derives from a handful of the most desirable graduates.
'There are two distinct portions of the market. At the top end, employers have told us that the most sought-after graduates are holding four or five offers' he said. 'Overall we probably have twice as many graduates as there are jobs, but at the top end graduates are becoming increasingly choosy.'
With a number of offers in their hand, the top graduates are able to be considerably more selective and so increasingly the pressure is transferred to the top employers to attract their preferred candidate.
The Graduate Market 2016 report, is a study of the country's top 100 employers graduate schemes, conducted in December 2015.
Other highlights from the report include:
The top 100 intend to expand their graduate recruitment by 7.5%, showing an increase for the fourth consecutive year, and taking graduate recruitment beyond the 2007 pre-recession peak for the first time.
More than 90% are offering paid work experience programmes for recent graduates for 2015-16, with an record 14,058 places available.
Graduate starting salaries are set to remain at median of £30,000, while 8 of the country's best known graduate employers will be offering salaries in excess of £45,000.
Interested in applying for the top graduate jobs? Check out Inspiring Interns for graduate jobs London and graduate jobs Manchester.