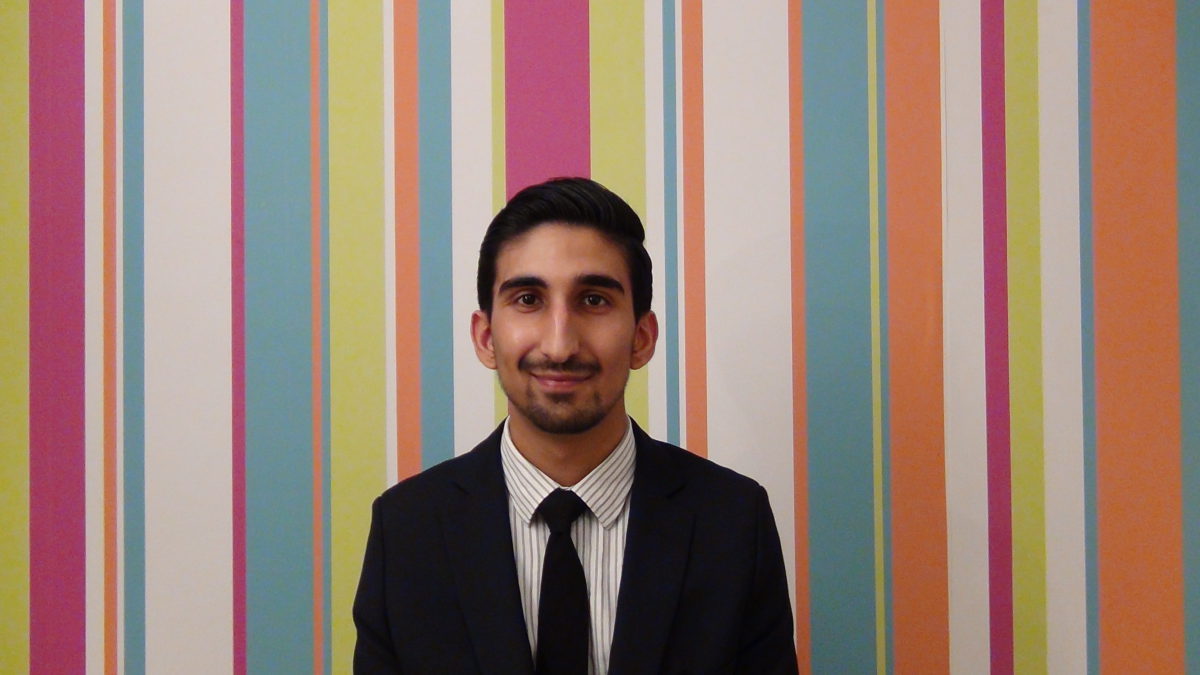 Sales Helped Me Get Where I am Today | Srikesh's Success Story
When I started university, I thought I wanted to work in investment banking / financial services. During university I made the most of my time, completing three internships and one placement. One internship was in sales, which was fun and added to my skillset greatly. I never thought I'd do sales, but it turns out to be the best thing I did. Doing a BSC in Mathematics didn't teach me any communication skills, and wasn't pushing me far enough outside my comfort zone.
I realised that I'm going to get rejected in life; job application rejections, giving an idea at work or with friends that gets ignored, etc. So I wanted to learn how to deal with rejection, as I could see how much this would help me in my career. And it has.
There would be days where after eight hours of door knocking, not one person had let me in to hear more about the charity I was working for. They were hard days. But they taught me how to build up mental strength, and how to create tricks to help me. I realised it was all about how I framed it in my mind; I imagined every person behind every door to be a friend, and always looked for ways to relate with them, and make them have a good time talking with me. I learnt how to make my job fun and remember to celebrate every little win, letting it energise me. Perhaps the most helpful thing I did was take daily notes, like a dairy. At the end of every day I would write down negatives from the day (to get them off my chest), positives (to remind myself what went really well), and action steps on how to improve in the future. This improved my performance professionally and helped me personally as well. It was a habit that was continued in university too, as it greatly improved my organisation and time-management.
Internships are fantastic because you learn key life-lessons on the job. In my sales role, I learnt so much about communication, mental strength, pushing through and making things fun. They promoted me to junior manager because of my success, and I really enjoyed managing my team. Some internships may start off giving you easy tasks, and some throw you in the deep end. Due to Inspiring Interns' great work (they got me an internship in twelve days!) I am now working in finance at Teads, and they have given me a lot of responsibility already. I'm thoroughly enjoying it here!
If there's one tip I recommend to other students looking for a graduate job, it's to log everything in a daily diary. It helps you in the moment, helps you improve over time, and also helps you write your CV. It's a record of all the different work experiences you have and results you get. As well as adding to your CV, a daily diary makes being interviewed much easier – if they ask you for a specific example you can easily remember multiple (from re-reading your diary before the interview). And when applying keep note of the companies you have sent applications off to, so you can follow them up for their decision.
Job hunting can be tough. If you find yourself getting down about being rejected for roles, use your diary to remind yourself of the amazing work you've done. Also if you haven't already, I recommend using Inspiring Interns to find your graduate role!
Life is as easy as you make it. Get yourself the work experience now and make your future applications much easier. I have only just graduated from university and I have so many fantastic stories to talk about. Why not do the same?
– Srikesh Datta, an Inspiring Intern