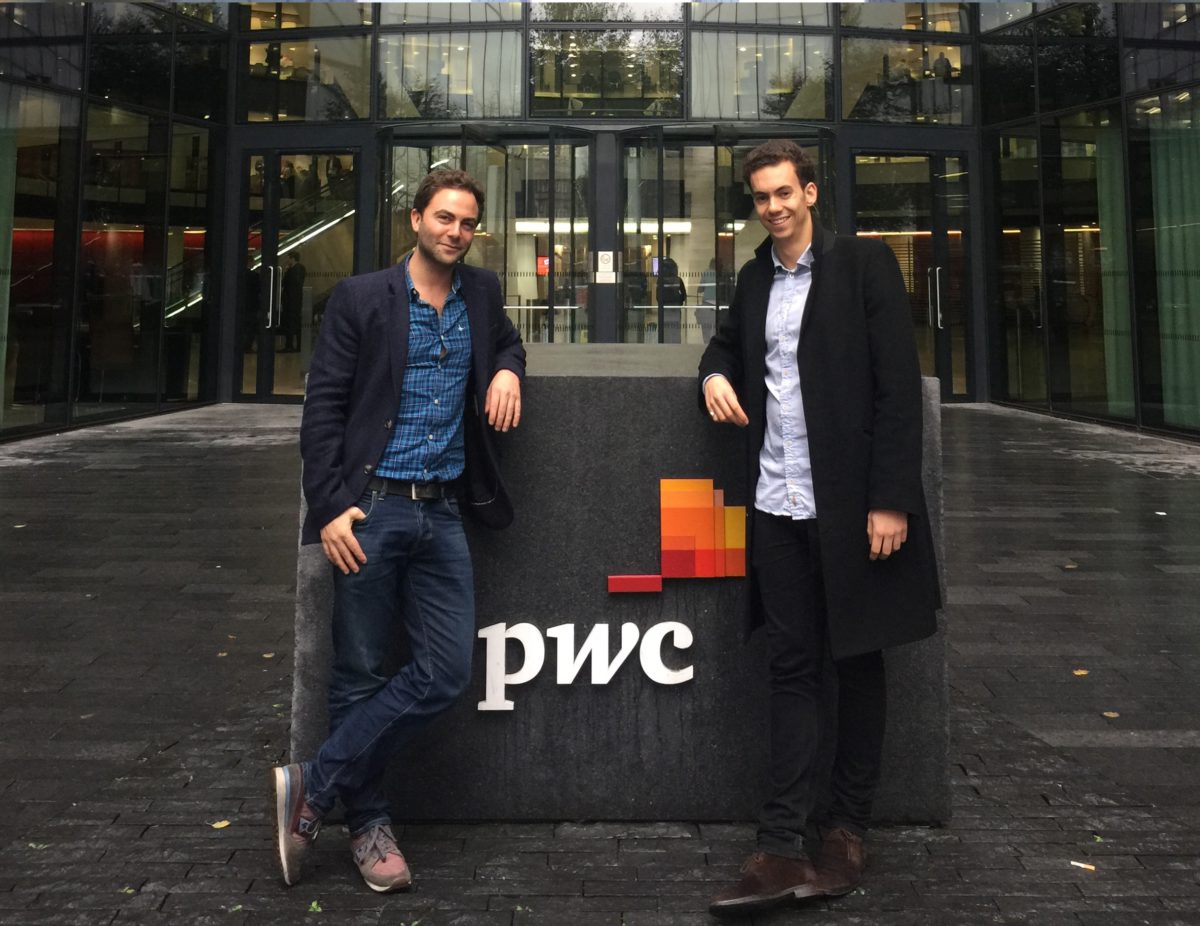 A Day in the Life at the Largest Professional Services Firm in the World – PWC
Inspiring Interns was a fantastic resource in helping me start my career. Being able to view their graduate jobs online was highly convenient, and the video CV was great fun – I was able to put my personality across, which helped me stand out. The speed at which they found me an internship was impressive, and it turned out to be a great one as well! It put me in great stead to find a graduate job at PWC, where I've been working since September. Inspiring Interns started me on the path to get here, and I'm grateful.'  –  Maximilian Stubenvoll
A Day in the Life at PWC
We recently caught up with Max Stubenvoll to congratulate him on his new job at PWC. Max came to us in 2013 looking for an internship, and within 48 hours we had organised an interview for him. He was offered the internship, and stayed on at the company for another 1 ½ years. Max took advantage of every opportunity that came his way, excelling in his sales role.
We asked Max what it's like working at the largest professional services firm in the world, with total revenues of $35 billion.
'There are lots of different days at PWC, as my tasks always vary. If I'm on a project, the first step is to gather all the data needed, either third-party through external resources, or first-party by interviewing professionals working in the industries we are investigating. Then, the work becomes highly analytical, involving a lot of Excel spreadsheets. My manager will ask me to look into a specific market or firm, and I am given free rein to make sense of all the data and decide what information is relevant for the project.
Once the Excel work is completed, the next step is to display the data into a meaningful presentation. This part also involves testing hypotheses, working on iterations and iterations of slides to ensure we give the best advice to our clients.
In-between projects, we do a lot of internal work, such as setting up and undertaking interviews, which involves a lot of cold calling, or doing some Business Development, which involves a lot of market research.
Do you see yourself working at PWC for long?
'I really enjoy the work, I definitely want to work here for at least the next five years.
Why Sales Is the Best Role You Can Do
'A lot of people are scared of sales as they don't like having people say no to them, especially over the phone. It can be quite a daunting task.'
How did you get past that fear?
'I never really had it. In my interview for my internship the interviewer (who became my boss) explained what I had to do in the role, and how to speak to people. We did role-playing to practice, and he shut me down quickly as a test to see how I'd react. I think he summed up sales really well; 'At the end of the day our product is really great. If they shut you down, think of it as their loss.' I never took it personally if someone said 'no I don't want it', it was no reflection on me.'
What advice do you have for dealing with being rejected?
'The first thing you have to realise is it's not a reflection on you. You have to see it as them losing out.
Secondly, you have to believe in the product you're selling. I think a lot of people get put into a sales role where they are selling something that they don't believe in – no one should do that. If you don't believe in something, you can't sell it. It's as simple as that.'
How would you describe what sales is, and what other advice do you have?
'Sales is all about talking. If you can keep talking – even if it's not about the product or anything related to it – chances are you'll sell it, because they'll just warm to you. That's something I learnt over time. You also need confidence which is something that you gain over time.'
What is your advice on making the most of an internship?
'An internship is an opportunity. To me you just make the most of it, go in headfirst, and apply yourself. Its three months in your life to make an impact.
Inspiring Interns have links to very good start-ups so feel fortunate when they place you – and then make the absolute most of it. Firstly, it's a good reflection on them and on you. Secondly, you never know what's around the corner! You will be surprised, really.'