Graduate's Unusual Skill Wins Him a Top Job…
Together with Bidstack, Inspiring Interns gave six top graduates the chance to win a 30k-a-year job by impressing an audience with their Video CV skills.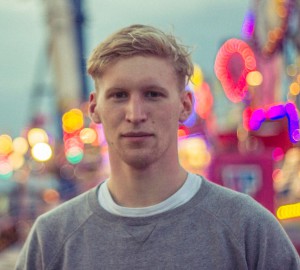 George Mayfield was crowned the winner after wowing the audience with his parkour skills – combining his impressive pitch with some death-defying stunts around famous London landmarks. The Newcastle Uni graduate will join Bidstack in a marketing role following his victory.
Thousands of votes were cast during the day via our online poll – you can check out the rest of the entries on that page. Later on at the 'Bidstack Live' event at the O2 Arena on Friday night, the graduates saw their videos shown on Cineworld's 'Superscreen' and attendees were then given a chance to cast their vote.
Bidstack Live was the latest successful event hosted by Bidstack, an online platform that lets users bid for unused digital advertising space, allowing them to buy segments of ad time without the middle man and without having to commit to large budgets. George will now play his part in helping Bidstack founder James Draper grow this dynamic company even more.
George celebrated his win in trademark fashion – by showing off his acrobatic skills.
Inspiring Interns CEO Ben Rosen also announced at the event that the five runners-up would all receive help from Inspiring to find internships or graduate jobs.