The eHarmony of recruitment: matching graduate job-seekers with top employers
eHarmony's focus is on meaningful matches and the candidate-employer relationships Inspiring Interns curate are equally long-term. Our internships often lead to permanent positions at the host company and we're here to guide graduates throughout their aspiring careers, from their first job to their last.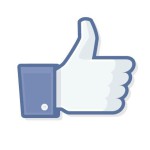 So you've posted your graduation photo on Facebook, what happens next? It's difficult when applying to a job online to visualise the company culture, what it's really like to work somewhere and whether it would be right for you – that's where we come in! This summer has seen the launch of a new online filtering system at www.inspiringinterns.com which asks recent graduates and employees the same questions about their needs, strengths and motivations in order to find the perfect match.
Who do we recruit for?
Global advertising agencies, fin-tech start-ups, large healthcare organisations, sports marketing agencies, international newspapers, we work with employers across the UK in a variety of industries.
How do

es it work?
We offer an innovative employment solution for employers and are a free tool for graduates, providing a careers advice service as well as a recruitment service for graduate jobs and internships (with a view to become permanent positions after three months). To apply to a specific role(s) or send a more general application if you are unsure which career direction to go in, an online candidate application form must be completed. This takes around 5-10 minutes and includes a skill section, the opportunity to upload a CV and questions to determine which sector you would be most suited too. Successful applicants are then contacted by our talent development team to discuss the next steps, filming a video CV and preparing for interview.
How do we know they are a match?
Employers get in touch with our business development team, discuss the requirements of the role they are recruiting for and are sent a shortlist of quality, relevant candidates. The same questions are asked to employers and candidates, enabling their answers to be analysed and compared. Oh, and we have six years experience placing over 5,000 graduates into graduate jobs and internships and all Inspiring Interns employees start out as interns, so we know what it's like to be a graduate and an employer!
What is a video CV?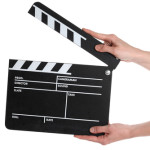 93% of millennial consumers (18-35 year olds) visit Youtube at least once a day. Video is HUGE. Visuals receive much higher engagement than just words and to capitalise on that, we wanted to give our graduates maximum exposure to top quality employers and the chance to really show off their skills. A video CV is a 60-second direct introduction between a graduate and an employer, giving graduates an opportunity to communicate their education, experience (if applicable) and where they aspire to work. Employers select from a shortlist of relevant candidates to gain insight into the communication and presentation skills of an individual pre-interview.
So, what next?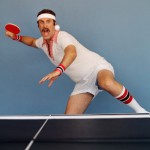 Previous interns have gone on to management and director positions, even hiring their own interns as their careers continue to skyrocket. For advice, to find a career match or if you just fancy a game of ping-pong (our office is famous for it), get in touch!
Graduates can view our latest jobs and internships (all immediate starts) and filter any search or head over to our online careers advice service.
Employer? Find out more about how we work here or send search requirements to: sales@inspiringinterns.com
Are you a candidate looking to get matched with your perfect job? We have loads of new roles, check out our marketing internships, advertising internships and PR internships.
To look at all industries check out our graduate internships in London page.


Katie is Senior Marketing Executive at Inspiring Interns. A dancer, sport and health & fitness enthusiast, she likes to move, tweet and blog.