Fast 5: the top graduate jobs to apply for this (rainy) summer weekend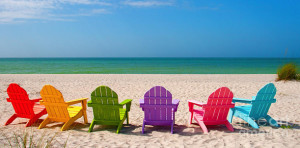 Attacking the job hunt this weekend? Excellent! Let the summer rain wash away those post-university blues, hit the links below to apply.
Private Equity Internship – Paid – London
This is an exciting 6 month internship in banking & finance based in the heart of the City, with a view to convert into a full-time job. With an equivalent salary of £25,000 per annum, the role will cover analysis of deal flow, trends and investments and supporting portfolio management. Get it before it's gone!
Healthcare Administration Support Officer – Paid – London
This is a fantastic role at a national organisation where we have placed a number of talented graduates who continue to move up the career ranks! This is a 4 month internship, starting salary: £22,914 per annum (equivalent), with a view to converting into a full-time job at the end of the 4 months. Based in North London, your day-to-day role will be varied and require a degree of responsibility and professionalism. Expect fast-track progression and a great team to work with.
Digital Marketing Internship – Paid – Blackburn
This is a 4-6 month internship based in Lancaster, with a view to start immediately and convert into a full-time position after the internship. The growing company is a digital marketing specialist and in your day-to-day role you can expect to be involved in innovative campaigns, PR and social media strategies, identifying new trends and analytics. Starting salary: £15,000 per annum (equivalent). To see other Marketing Internships London check out our dedicated page.
Online Learning & Development Coordinator – Digital Advertising – London
Fancy a full-time job in West London at a new venture formed through a Google partnership? Thought so. If you're interested in technology, digital media and professional development through online learning, this one is definitely for you. Start on a £21,000 salary, join a friendly tech-savvy team and get access to great business contacts and gadgets.
Finance & Account Internship – Paid – Preston

Graduate with a degree in accounting or a finance related degree? This company specialises in the supply of high quality garments, predominantly jeans and trackies, reflecting current market trends and are looking for an ambitious graduate to join their finance team. 3 months. £1,000 per month.

Katie is Senior Marketing Executive at Inspiring Interns. A dancer, sport and health & fitness enthusiast, she likes to move,
tweet
and
blog
.