Sales: graduate careers advice 2015
Considered a career in sales? No? You're not alone. Listen closely young grasshopper, because we might be about to open your eyes. This is a career path shrouded in a little mystery and a whole lot of misconceptions about how you can expect to spend your day and how great your future prospects could be as a result of work experience in sales. Get ready to explore an environment where entry-level salaries start anywhere between £18,000 and £24,000, fast-track progression opportunities are high and enticing company perks exist; from coffee to a car allowance.
Famous faces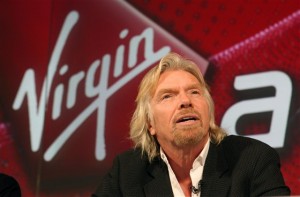 A whole host of famous faces in business, technology and media started out in sales, so if you can't beat them, join them? Steve Jobs, Richard Branson (pictured), Oprah Winfrey and Bill Clinton are all in this alumni, along with David Ogilvy – the legendary advertising executive responsible for creating iconic campaigns for Rolls-Royce and Dove. Ogilvy's first job was a door-to-door salesman selling cookers. He was so successful, he was asked by his employer to author a guide (for the benefit of his co-workers) revealing the tips of the trade.
Transferable skills
An internship or grad job in sales can lead to great things, so it's a fantastic place to start. Interpersonal and transferable skills learnt on the job will boost your CV and future employability in turn. These include; the ability to communicate effectively and learning the art or power of persuasion. You can use business connections and professional relationships developed to move into other areas of expertise like business development, marketing or consultancy. Alternatively, venturing into a specific area of sales is a common career path. You could be working in media focusing on advertising, planning and buying, or working your way up in the pharmaceutical, educational or technology industries. Are the possibilities starting to sound endless? Well, they are!
Why start out in sales?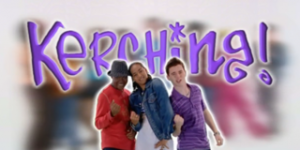 In this instance, hard work pays off! Literally. Employers pay a basic salary, plus commission and a bonus structure when individual and/or team targets are met. Some companies even have uncapped commission structures, meaning there could (in theory) be no limit to your earnings. One thing you can expect from an internship, graduate scheme or job in sales, is a great deal of support, quality training and clearly laid out progression plans. The fast-paced nature of the environment means you can also expect to learn on the job.
What does an employer want?
Previous experience in retail or otherwise is always desirable, but if your experience is limited, do not despair. Companies look to take on graduates who are eager and quick to learn, and train them to be expert salespeople. If you're still a student or in the interim between graduation and employment, there are ways in which you can shape your CV in the meantime. Consider volunteering for a charity or organisation where you could support a sales team and experience working in a target-driven environment. It's also useful to think of examples you could quote in an interview situation to demonstrate your skills and impress an interviewer. Examples of presenting to big crowds at an event or managing a budget as treasurer of a university society will be of interest to an employer. If you can support your claims with numbers – even better! How many people were at the event? How big was the budget? Specifics will ensure you come across organised and professional, with good attention to detail.
What do I want?
If you're a graduate ready to set yourself up on a financially rewarding career path, head over to the Inspiring Interns and check out our Graduate Internships London! Hit 'sales' and peruse the job specs for more information about salary, different companies, perks and more.

Katie is a digital marketing executive at Inspiring Interns. A dancer, sport and health & fitness enthusiast, she likes to move, tweet and blog.