March madness: the weekend on a budget!
The madness of March has started! In between Mother's Day and Saint Patrick's, we will no doubt be left scrounging for coins deep in our pockets and at the bottom of our bags. To guide us gently into spring, but still help us save enough money to treat our dear Mum's, Designmynight.com have scoped out the best cheap and cheerful ideas to ensure we fly through the month.
Mother's Day & St Patricks Day – Manchester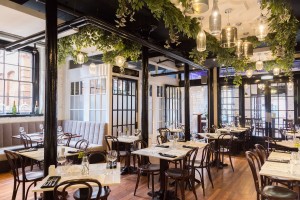 We all want to wine and dine our number one supporter on Mother's Day. This can be hard, especially when living on the bread line whilst waiting for your big break! Rosylee Tea Rooms offers a competitively priced two course menu with lavish dishes for under £20, while over at Manchester 235 you can get your hands on a three course meal complete with live entertainment for £25. These options mean you can spoil your Mum without worrying about the price tag.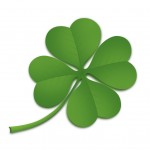 Paddies Day is defined by craic, so deck yourself out in green and embrace the Irish culture. Although it can prove to be an expensive day and night; there are plenty of ways to save a few quid. The Tiger Tiger crew in Manchester will be hosting happy hour from 5-9pm on the 17th to help you get into the swing of things with party anthems encouraging the crowds to get their Irish jig on. If you don't plan to spend all day in the pub, take a stroll around town then head to O'Sheas Irish Bar for a quick pint of the Irish classic.
Mother's Day & St Patricks Day – London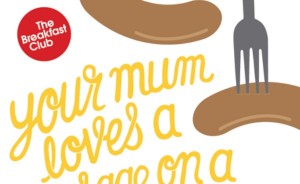 London caters for everyone's tastes, so whether your Mum would love a posh meal or a low key drink, you'll find it in the big smoke. The Breakfast Club at London Bridge will see every Mum eat for free on the 17th. Aside from the fact it would be rude not to indulge in a free breakfast, the food and atmosphere is great and no one has to wash up! Little Nan's Bar is hosting a quirky pop up afternoon tea, set to tickle all taste buds on the 15th. For £25 per head, you can expect a selection of delicate bites from carrot cake to pork pies, and the price includes 2 cocktails. Bargain?
Crawl your way through Shoreditch on St. Patricks Day with The Shoreditch Pub Crawl posse. You'll get free entry to five happening venues, five shots (one in each place, great maths) with whacky accessories to match. If all this isn't enough, the discounted drinks should do the trick. Meet some great people on this raucous night out and choose from three dates (14th, 15th & 17th) to fit around your social schedule.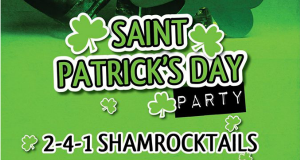 Elsewhere, Gigalum is having a full Irish take over on the 17th. Expect discounted bevvies, 2-4-1 Shamrocktails (you heard) and top Irish DJ's. Entry is free and there are promises of a whole lotta banter from the moment they open their doors. See you there!

Leighanne is marketing & PR executive at designmynight.com
All photos are property of designmynight.com