The go-to guide for graduate job applications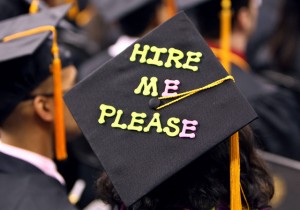 It might feel like you've left university and suddenly the support network is gone, but fear not! Inspiring Interns is here to arm the global graduate community with the research, resources and careers advice to get on the right track. First up? Job applications. It doesn't have to be complicated, just logical with a bit of personality.


Job specification
Applying to an internship or job, you will come across a job spec. This will outline the details of the role, ideal candidate requirements and the company. You want to present yourself as a match to the skills, requirements and values an employer/recruiter is looking for. How? Tailor your application. Submitting the same CV for 5 roles in different industries may make you feel productive, but the quality not quantity rule applies here! It's easy to spot a generic application whether you've saved it in your documents as 'CV for internship applications' and forgotten to change the title, or the information you've presented is entirely generic i.e. "I have the ability to work well within a team and independently".
Top tip: Focus on your skills and why you are suited to the role. Be succinct.
Soft skills
Find the balance between selling yourself and being honest, and you're onto a winner. Don't underestimate what you've learnt from jobs in retail or hospitality whether that's customer service or business administration or even managerial. Think about how these skills are transferrable. Similarly, if you're asked a question in an interview that you don't know the answer to – focus on the knowledge and skills that you do have and how it is relevant. Demonstrate a willingness to learn and an employer will be impressed. You're not expected to know everything, but have confidence, communication and charisma!
Top tip: be honest in your job applications, but don't under (or over) sell yourself.
Things to avoid
Avoiding common mistakes in your CV/cover letter/application form automatically puts you ahead of those who fail to check their work! Key things to avoid include: spelling and grammatical errors, poor language, negative information, insufficient evidence or irrelevant information. Your job application is your first impression, and you only get one – so make it count!
Top tip: make your application stand out for the right reasons.
Image via Student365

Katie is a digital marketing executive at Inspiring. A dancer, sport and health & fitness enthusiast, she likes to move, tweet and blog.