Super 7: nights out in London & Manchester
Wherever the weekend takes you, this hotlist of where to go and what to do will get the party started this Saturday night, from London to Manchester! Find unknown bars, clubs you hadn't heard of and discover more of the nightlife these amazing cities have to offer.
Eat & drink
Adventure Bar – Located minutes from Covent Garden & Leicester Square, this is one of the cheapest watering holes in Central London. Regular discounts are listed on the website, with drinks offers valid on Fridays and Saturdays 'til 8pm and the food is a decent price. This is perfect for a casual night out or just somewhere to start the evening!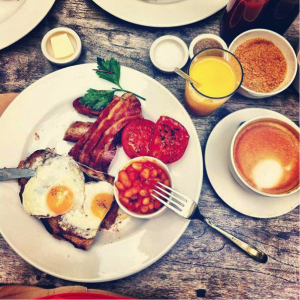 If you're looking for something a little classier that won't break the bank this Valentine's Day, head to The Table Cafe. With mains for under a tenner, a relaxed candlelit atmosphere and a renowned brunch menu, this is could be your go-to Saturday morning spot or evening dinner delight. Expect chocolate fondue and the Jonny Depp classic 'Chocolat' to be playing in the background. Yes, really.
Alternatively, you could take your date for dinner by the waterfront at St Katharine's Docks… just don't throw them in if it gets too much. Located next to some of London's most historic sights including Tower Bridge and The Tower of London, dine in this glamorous location from £20. The restaurants vary from Pan-Asian to Turkish. If you're indecisive, just let them choose!
Escapes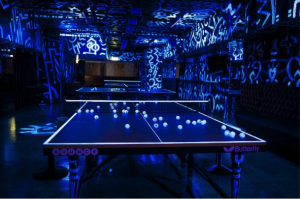 London:
Bounce – Inspiring Interns' favourite Holborn haunt – will be enforcing strict rules at their Anti-Valentine's Day event this Saturday. Forbidden acts include slow dancing and holding hands. Instead, the focus is on ping pong! Games include 'Cupids Day Off' (where mismatched guests play doubles) and UV ping pong. If this doesn't get you excited, what will!
If you've had enough this weekend, maybe give 'Speed-Hating' a try. Down with Dating gives you the chance to rant about anything and everything from the weather, to tourists walking really slowly down Oxford Street. Two nights. Two events. It could be interesting!
Manchester:
Not in the mood for love? Check out Apotheca for an alternative night out. Ditch the pink hearts in favour of the memorable, dark surroundings of this bar complete with ripped teddy bears and hate cards. If that isn't enticing enough… expect drinks on offer throughout the night.
Enjoy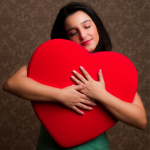 Sometimes, the best remedy against the Valentine's Day blues is to make it all about you. Spend this weekend chilling out with some food, films and your friends or get started on the job hunt before Monday morning creeps round the corner (sorry we brought it up!) Head to our vacancies page for the latest internship & graduate job opportunities, sharpen up your CV and send it our way.
Images via The Table Cafe, Bounce & thetruthaboutbeauty.co.uk