Social CV: the graduate guide to LinkedIn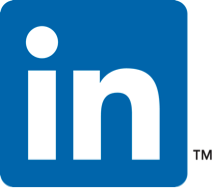 The paper CV is a staple in the traditional job application process, but it's as important to consider your online presence and how this could help you kick-start your career. Inspiring Interns introduced the video CV as a way to inject some personality into an otherwise faceless application process and give candidates a chance to showcase their communication skills to prospective employers. Right now? It's all about social media and using the available tools to propel your job applications to the next level.
Step 1. Create your profile. It might sound obvious, but you'd be surprised how many people start sending requests to make connections and join groups before they have added any information to their page. Take the time to build your 'social CV' before you start using the tool to engage with people and professionals and you'll be taken seriously. If you have no photo, connections or education/experience listed, you'll look suspicious!
Step 2. Consider what you should (and shouldn't) advertise online. Think about what you are trying to achieve through being on LinkedIn and the kind of people you want to be clicking on your profile. Which words are going to get you noticed? Try and avoid generic jargon about how motivated you are or your ability to work as "part of a team and independently". Employers have heard this all before! If your experience thus far has been more behind the bar than in the boardroom: don't downplay it. Draw attention to the soft skills you have developed whilst in this role(s), whether that's delivering a high standard of customer care or taking a position of responsibility such as management.
Step 3.Take the opportunity to fill in the sections about your skills, interests and volunteering. Recruiters or companies looking at your online profile will be just as interested to find out a bit more about you, through your extra-curricular activities and achievements outside of the classroom or office. If you have any entrepreneurial experience or have learnt/are learning key skills in IT or languages for example, this is the time to shine!
Step 4. LinkedIn allows you to join groups and engage in relevant discussion. Consider the industry or industries you are looking to go into and research the types of people, businesses and communities that could be of interest for you to follow. A strong presence online is crucial in order to stand out in today's competitive graduate job market. When a potential employer types your name into Google… how much better would it be if a LinkedIn industry discussion you have engaged with appeared on their screen rather than a selection of your old Facebook profile pictures? If you're looking for internships in London or Manchester, join our groups for interesting updates and useful careers advice.
Step 5. Grow your network! Not sure who to connect with? Start by adding your friends, reach out to your university alumni and connect with recruiters you're working with to find opportunities. Join groups of interest like football fan clubs as well as the more obvious industry-related ones. The wider you cast your LinkedIn net, the more people you will be able to connect with and the stronger your network will become. Use features like the 'people you may know' tool to assist you in making relevant connections and raising your profile.
It's important to be honest, but positive about your job hunt. If you're not working, use the space at the top of your profile to write a few catchy lines about the types of opportunities you are actively searching for. Now consider the rest of our simple solutions above and let social media boost your job applications!

Katie is a digital marketing executive at Inspiring. A dancer, sport and health & fitness enthusiast, she likes to move, tweet and blog.