Beat the dry January blues with DesignMyNight
For most of us, the month of January can feel like one very long Monday. To beat the dark evenings we have teamed up with Designmynight.com to bring you the lowdown on the best ping pong bars in Manchester and the top London haunts to frequent during dry January. The come down from December might be tough, but these hotspots will be sure to keep you entertained…
Manchester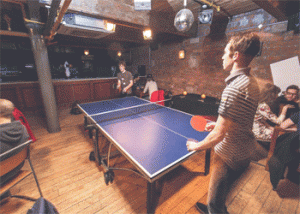 Manchester is home to some fantastic ping pong bars and (in our opinion) it's about time they were applauded. Kosmonaut is located in the Northern Quarter and although it may be hard to find, it's well worth it once you get inside. The joint oozes American style swag, with plenty of black leather booths, barber shop chairs and a glorious food menu. Visit Monday to Friday between 4-7pm and HAPPY HOUR will be in full swing.
From Tuesday to Saturday, Twenty Twenty Two can be found on Dale Street. Fans of unique music and the arts, this one is for you. With free entry and a whole space dedicated to ping pong, it's a wonder you haven't run out the door with your keys and jacket already.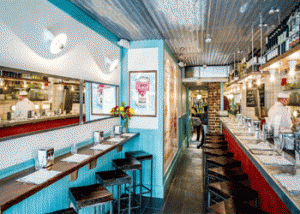 Gullivers, located in the Northern Quarter, makes the most of its space with club nights, storytelling evenings and ping pong parties making it a must-visit venue. The last contestant for Manchester's finest has to be The Salutation. Popular with students, this Oxford Road hangout brings the classic pub quiz and live entertainment to the masses. Located just south of the city centre, tables are outside so wrap up and bring your A game!
London
If you want to embrace the New-Year-new-you mantra that comes around every year, here are some great bars and food joints where you can spend dry January in style…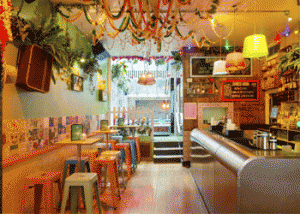 Ceviche has a menu bursting with flavour and prices that start from only £4.50. Enjoy the Pimentolada – a concoction of red bell pepper, banana, coconut cream and pineapple in this dynamic atmosphere in Soho. LoungeLover makes the healthy choice an easy one, with their beautifully crafted food and drink selection. Scoot on down to this Shoreditch haunt and grab a mouth-watering Nirvana (coconut, strawberries, cream and vanilla). While you're there, why not go all out and try some of their delicious Japanese cuisine. Packed full of quirky objects, Barrio Central operates a good time atmosphere and is a popular spot for after work or catch up drinks with your mates thanks to everyone's favourite happy hour and the central Soho location. If you feel like staying on the wagon a little longer, order a mocktail or five with prices starting at £4. A sweet selection of tasty drinks awaits your approval at Be At One, Shoreditch. Mocktails start from £3 and you can chose from a range of ingredients featuring anything from orange juice to the not-so-classic honey roast nuts!
Now you have the key to survival this January, the only thing left to do is visit these fantastic venues…
Leighanne is marketing & PR executive at designmynight.com
All photos are property of designmynight.com