Where can your degree take you?
Maybe you're halfway there, maybe you haven't got a clue where you want to go, but this careers advice is universally applicable and (hopefully insightful for) students and graduates at every stage of the decision making process. Broken down into subjects, we discuss options you may not have considered and those you have.
STEM (Science, technology, engineering and maths graduates)
Roles in the development of business and information technology demand:
"innovative thinking, entrepreneurial spirit and the ability to relate well to colleagues."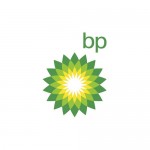 (BP degree matcher) Companies like BP can opt to consider a range of degree subjects and not just those directly related to the job. Degrees in STEM subjects lend themselves naturally to certain professions, with engineering grads arguably likely to become an engineer in their field of study. Outside of the more direct or traditional career trajectories, engineering grads can be great candidates for management consultancy, production, operational management or technical sales.
Scientists can look to go into law (with a conversion course and subsequent contract), environmental or other consultancy, science writing or systems development. Research, teaching and higher education are common routes into employment, with exciting options also on offer like a physicists' option to become a meteorologist! Cool. Alternatively, the analytical skills that science degrees teach you are applicable to any role involving data. And since big data is the next big thing, that's great news.
IT skills are red hot right now, with graduate internships and jobs in IT consultancy, technical support or web development seeking highly skilled candidates to match the demand for their services. IT skills are transferable, with industries from the creative to the technical looking to increase their digital presence and find new ways to promote and improve their services online and offline.
A maths based degree is essential for a career in finance, but also opens up doors for analytical roles in advertising, marketing, digital media or the healthcare sector.
Humanities
Generally speaking, humanity degrees don't limit your careers options to teaching, arts and culture. The skills you acquire from this BA course can put you in good stead to take on graduate roles in the public sector, marketing & PR, charity work, media, HR, business development or consultancy to name a few!
The research, communication and writing skills attained from an essay-based social sciences course are a good match for roles such as; Research Assistant, Marketing Assistant , Information Officer, Content Creator or jobs in the third sector which can range from admin to events or fundraising.
Languages
A bilingual or multilingual candidate immediately stands out in the job application process, whether the role requires a second language to be spoken or the company is looking at a candidate's confidence and ability to learn new things. Obviously, speaking more than one language opens up opportunities to work abroad, but there are also other vocational options to consider. Client services or account management roles (working with a variety of different clients or brands) in an international company can demand a second language. Client services provide a great chance to build business relationships and network, hit targets and experience business development. Creative industries like advertising and marketing – particularly at large or international agencies – often desire a second language in their employees. Language skills can also be an asset for a career in sales, consultancy or HR.
The moral of this story is that skills learnt in your degree are transferable to the workplace.
"A critical piece of the application process is connecting the dots between the experience you already possess and that which the position calls for."
(mashable.com).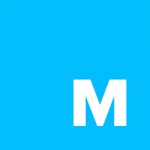 Extra-curricular activities and additional studying or qualifications can have a positive impact on your chances of success, particularly if you have studied for one degree but are keen to get into something different. Maths doesn't have to mean finance, and an English degree won't always translate into a writing or content creation role. Explore career avenues and use employment agency websites and careers advice blogs to dissect industries, delve into job titles and requirements and discover what it all means!

Katie is the marketing assistant at Inspiring. A dancer and health & fitness enthusiast, she likes to move, tweet and blog.