Seven ways to get into the spirit of Christmas
Like it or not, Christmas is coming! The 1st of December is round the corner and that little bit of Christmas spirit inside you is dying to come out, so let it. Here are seven fittingly festive ways you can ease yourself into everybody (most peoples') favourite winter month…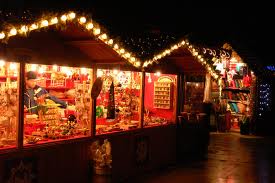 1. Christmas markets
This is a nice, easy way to get a little bit Christmassy without making a full blown commitment (you can come and go at a market as you please) – and it's free. If you'e in London, try the one on Southbank and you get a lovely riverside view of St Pauls and the city thrown in too. For something a little more creative, give the Shoreditch Christmas Craft Market a go. Expect food stalls, entertainment and arts and crafts.
2. Mince pies and mulled wine
Roll your sleeves up and crack out the rolling pin or just head down to the shop on the corner, but make mince pies and/or mulled wine a routine part of the evening (maybe not every evening) and you'll feel all warm and festive in an instant. For mince pies all you need is pastry and mincemeat and you're good to go. Try this easy recipe if you're struggling – it doesn't even require any rolling. Top tip for mulled wine – Tesco and Co-op both do decent bottles for around four pounds. Then there's the option to add orange slices, cinnamon sticks and anything else you are keen to throw in the saucepan at your own risk. Cheers!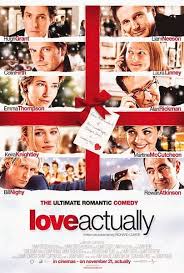 3. A cult classic
You know, the one that you put off watching until it's a remotely acceptable time in November or December. Maybe it's Love Actually or The Holiday, or perhaps family favourites like Elf and Home Alone are more your thing. Either way – put those slippers/onesies/slankets on and relax.
4. Shopping (if you dare)
Today is none other than Black Friday itself, so brave those online and in-store sales and reap the massive discount rewards or ride out the storm and shop a little later in the month. You may end up falling into that classic habit of shopping for yourself when you're supposed to be buying for someone else, but with Christmas lights lining the streets and pictures of reindeers and elves everywhere you will definitely feel at least a little bit Christmassy.
5. Decorate
Deck out your house or flat with festive decorations and it will either feel wonderfully like Christmas or it will just be annoying how many times you've tripped over that massive tinsel display on the stairs. Make a DIY Christmas card, decorate the tree or watch someone else do it, or sit back and relax with/dance to an old school Christmas album.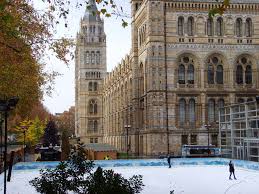 6. Move it, shake it, groove it
Whether it's the annual work party, a pint or glass of red with your mates in the local or you and your hairbrush, get in the party spirit this December and raise those spirits. It might be getting colder, but people are getting more sociable so why don't you get out there and join 'em. If you're not quite in the party mood, wrap up and give ice-skating a go – there are some amazing venues in London putting up rinks this year including Somerset House and the Natural History Museum. Go and meet Santa, visit the Christmas lights… the possibilities are endless!
7. NYE
Planning an adventure with friends and/or family is all part of the fun in the run up to Christmas, so get thinking and see 2015 in with style.

Katie is the marketing assistant at Inspiring. A dancer and health & fitness enthusiast, she likes to move, tweet and blog.