Company culture: five tips for finding the right fit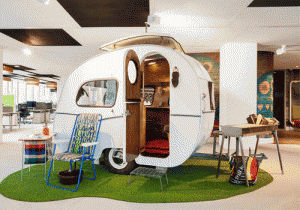 Different companies in different industries have diverse cultures. A more established company compared to a young start-up, will have fundamentally different values and practices. These working environments are all subject to change whether it comes from within the business or as a result of a change in the law or economic climate for example. When it comes to a graduate entering a new working environment, it is important that both the company and graduate believe they are a good match. Company culture is subject to change and often new employees bring with them fresh ideas, but it is likely that core values and principles will remain the same. From flexible working hours to a clear career development plan – it is worth researching a company's culture before an interview and ultimately before accepting a job offer.
Working hours
Employees who work in customer services or in positions of technical IT support for example, may work outside of the typical 9-5. A role that requires interaction with companies or individuals in other countries may warrant employees to work shifts in accordance with the time difference. More established corporations tend to be stricter with working hours, whilst start-ups or businesses in the creative industries are more likely to accommodate employees working at their maximum potential at different times of the day by offering flexible hours or the option to work remotely. (Just don't get this confused with not wanting to wake up early in the mornings!)
Opportunities for progression
You may have a clear development plan for your graduate career laid out in your head before going forward for an interview, or you may be looking to play it by ear. It is the company's prerogative whether they offer a set progression structure or whether opportunities for promotion are down to the efforts and achievements of an individual. It may only be your first full-time job, but it is important to think of your professional future when deciding which company is right for you.
Salary
As a graduate with limited or no relevant experience, you may not be in a position to demand a high starting salary. Inspiring Interns have placed over 4,000 graduates in internships and full-time jobs and have found the average starting salary in London to be around £18,000 per annum. If you work in sales or recruitment for example, this will be boosted by commission and bonuses. If you are taking on an internship, you may start on National Minimum Wage or you may initially be paid lunch and travel expenses. Graduate salary expectations are often higher than the reality, with salary subject to a company's growth and success as well as the amount or complexity of the work involved. Relevant previous experience will be taken into account when a starting salary is discussed and individual performance will be assessed particularly during an employee's probationary period (this is usually the first 3 months).
Increasingly, companies are offering perks to entice the cream of the graduate crop to apply for their internships, schemes and jobs. A well-stocked fridge or free breakfast, after work social drinks on a Thursday or Friday, or subsidised travel or gym memberships are just some of the incentives you may see advertised. However, not all companies are in a position to offer all of these exciting perks. It is worth noting that whilst a growing start-up may not buy you a coffee every morning, what you will learn from a small business and the rate at which it and your career could potential grow – may outweigh these other benefits. Finding which company best suits you and what you are looking to get from a career, is about realising your priorities and in turn, understanding what you consider to be less important.
Expectations
As a 21st century graduate, a lot of pressure can be felt by external factors such as the media as well as pressure from graduates you are competing against, and pressure that you may be putting on yourself. The first few years after graduation are about finding out what you want to do and finding that first job or internship to kick-start a career in your chosen industry. It is necessary to be realistic about your expectations – this isn't about scaling back your ambition, but about understanding what an entry-level position will involve, from the salary you can expect to start on to personal targets your mentor may ask you to meet.
For help finding that first job or internship, head over to our vacancies page and discover our very latest roles. For student and graduate careers advice and top Inspiring tips, keep scrolling through our careers blog to ensure your knowledge is on point!

Katie is the marketing assistant at Inspiring. A dancer and health & fitness enthusiast, she likes to move, tweet and blog.