A day in the life of a Marketing Manager
Alex started graduate life as an intern in the marketing department at Inspiring Interns. Four years later and he's worked his way up that ladder to become top dog aka marketing manager. We asked him a few interesting questions to give you an idea of what it takes and how you could get there.
What route did you take to get to where you are now?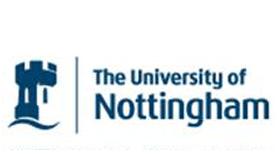 went to university and studied French and Spanish at the University of Nottingham and landed a job with a medical recruitment agency before I graduated, so it was great to have something lined up. It became clear that working as a recruitment consultant wasn't for me, so I left to begin a marketing internship with none other than Inspiring Interns at the beginning of December in 2010. Three months later and I stayed on full-time, starting as a marketing executive and a couple of years later I took over as the marketing manager here. I lead a team of three and we work closely with our IT & web manager, Cam, and graphic designer, Lucas.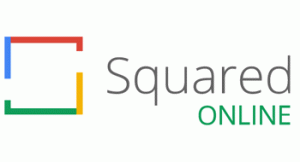 You'll notice that I have no formal marketing qualifications which hasn't presented a problem – I'm constantly learning and reading around the topic to expand my knowledge. That said, I'm coming to the end of the Squared Online digital marketing course, which I've really enjoyed and has helped consolidate my digital knowledge.
If you're interested in marketing internships, advertising internships or PR internships in London, get in touch!
On a day-to-day basis, what does your job involve?

I look after Inspiring Interns' candidate attraction piece. We're always working on multiple projects to improve our profile across the country amongst student and graduate communities. Without giving the game away too much, this includes SEO and PPC activities, making sense of all the data we have access to and constantly tweaking the website, our digital shop window to make sure our visitors have the best online experience possible.
What attracted you to want to work for a start-up?
To be honest, I fell into this job. Like the majority of graduates I've met over the years in this industry, I didn't have a clue what I wanted to do when I left university and focussed my energy on graduate scheme applications. When I left my recruitment consultant position and applied for the marketing internship at Inspiring Interns, I hadn't considered the start-up aspect, but I've since learned to love it and firmly believe that thousands of graduates miss out on the brilliant opportunities with start-ups and SMEs: more responsibility, measurable outcome from your work and the possibility to work closely alongside much more experienced colleagues…what's not to love?!
How relevant is technology and keeping up-to-date with the latest industry news to you?
Extremely relevant. It's my team's job to ensure that our company is kept abreast of the latest relevant technologies and always knows what's going on in the industry. We pride ourselves on being where graduates hang out, and this doesn't often translate to careers fairs and the traditional methods, so technology is key to this strategy.
What's the best piece of advice you've ever been given?
Focus and enjoy yourself. Remove all distractions and be that 'anything it takes' guy, but make sure you're enjoying yourself in the process or life would be pretty boring.
If Alex's words of wisdom have inspired you, head to our vacancies page and apply for one our exciting graduate internships or full-time job opportunities today!

Katie is a recent addition to our marketing team. A dancer/health & fitness enthusiast, she tweets: @KatesApps, and blogs here.