Why graduates should pay attention to the tech industry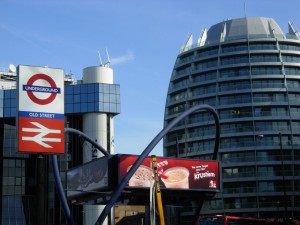 A buzz of excitement followed yesterday's CITY A.M. and FT headlines reporting "London's tech stars raise a record $1bn".
Research from the capital's official promotions agency, London & Partners, found that in the first three quarters of 2014 alone, a record £626m of venture capital investment was raised by 34,000 attractive London tech businesses – a gigantic ten fold increase in VC investment raised throughout the whole of 2010.
The fundraised figure from the first nine months of 2014 is already up 30% on last year's $719.3m total, with two London start-ups (takeaway.com and farfetch.com) having successfully completed funding rounds in excess of $50 million so far this year.
With mayor Boris Johnson rightly recognising this as an "incredible period for technology firms in our city", it's no surprise that the promise this holds for graduate opportunities has got us talking.
As providers of graduate talent to the capital, we have already seen a surge in demand from tech start-ups for fresh, forward-thinking grads. Whether it be a requirement for UX developers to transform the way new users are interacting with their site, or digitally savvy marketers to revolutionise the way their new platform is communicated to their audience; these companies attracting such significant investments are not doing so by being ordinary. They're the bodies at the forefront of development and strategy, and they're constantly looking for new minds to help them reach their ambitious goals…new minds like you!
So what does this mean for the graduates of today?
Without a doubt the economy, specifically in tech, is looking brighter, but we're not out of the fog yet. Differentiation is the key thing that should now be of your concern.
The first thing we have to make clear is that opportunities within this space are not purely limited to the IT-able, although a basic level of proficiency will undoubtedly be essential for success. There's a whole host of degrees and skills that are applicable to opportunities in tech, from sales and marketing to finance and administration. As these tech firms grow, so will the vacancies within. But be aware, while there are more roles than ever before, the competition for these vacancies is also at an all-time high.
Your job as a graduate looking to secure a golden role within one of these firms is to make yourself known. To identify and hone your skills and attributes, to stand out in a sea of others and prove that you're the missing element to this growing company's puzzle. How you do this will be completely dependent on the type of role you're looking to fulfil within the sector. Different positions hold different desirable qualifications, attributes and skill-sets. Take a role in HR for example and compare it with a business development opportunity – the requirements will be at opposing ends of the spectrum. If you're struggling to ascertain where you'd best fit in the world of work, taking a look at Which job is right for me: graduate edition may help.
Once you've got it all figured out, with your eyes on a piece of this prosperous pie, your understanding of the (tech) space is something that will put you ahead of the pack regardless of the role you're going for. You may be a naturally gifted sales person but if you're not able to demonstrate awareness of the industry you'll struggle hitting those targets.
Ensuring you've fully understood the industry will help you in your appreciation of what such employers will be looking for. Many of these companies are barely a few years old, with their success stemming from their ability to recognise and seize an opportunity. They'll be looking for new faces that emulate their entrepreneurial spirit and strategy.
We at Inspiring are lucky enough to work with many of these blossoming businesses, helping them find their future stars. If you think you've got what it takes to be a part of London's tech revolution, click here to view our current vacancies.
Hannah is a Digital Marketing Executive at Inspiring. She tweets about all things golden here: @hlcroberts and pins all things pretty here: gildthelilly. You can also connect with Hannah on Google+