The 10 hot roles to apply for this weekend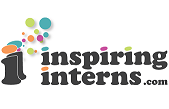 Happy Friday! We've put together our pick of the top opportunities to apply for this weekend. This diverse selection includes an amazing grad scheme opportunity with company perks that will definitely appeal to you. Also featured this week is a great opportunity to polish up your PR and social media marketing skills in the world of luxury fashion, and a financial internship with a company recently named one of the global 'top ten hottest fintech start-ups'. What are you waiting for?
1. Digital Marketing Internship – Vietnam
Join a dynamic, international team with years of experience in the creative industries for this exciting opportunity in Vietnam. Flight, accommodation, transport, visa, lunch and salary are all paid for and you'll work towards gaining a Google Adwords Certification at the end of the six months.
2. Advertising Operations Executive
This full-time job opportunity offers a £23,000 starting salary and a huge opportunity to progress professionally as mobile app space continues to grow. With global offices and a HQ in San Francisco, you'll be based in London managing online advertising campaigns.
3. Financial Relationship Management Internship
This is the company recently cited as one of the global 'top ten hottest fintech start-ups' and they're offering the chance to kick-start a career in the financial technology sector with this exciting learning experience. Social activities include football, lunch and drinks, so get involved!
4. Mobile Advertising Internship
Europe's largest premium advertising network has over 300 international publishers including The Sun, Cosmo, Elle, ITN and The Times. What's even better, is they're hiring! This internship is all about learning how a media agency works and understanding account management.
5. Junior Developer
This award-winning marketing agency is searching for a talented Junior PHP/LAMP web developer. With an approach to work based on the phrase: 'If Carlsberg did this… What would they do?', they're searching for creative grads, passionate about technology, and with the relevant skills.
6. eCommerce Marketing Internship
A celebrity following and growing media interest is quickly making this luxury swimwear boutique the go-to place. Learn all things eCommerce and gain an understanding of social media marketing and how it works. Experience PR, meet industry contacts and experiment with fashion writing.
7. Account Manager
Build relationships with senior marketing figures at major brands as part of this £20,000 account management role. Creative and organised, the ideal graduate will use their initiative and confidence to help this leading marketing and consultancy business grow.
8. Product & Operations Internship
Work for one of the fastest growing online gambling companies in the industry and experience devising strategies for new games, coordinating with the design and marketing teams and generating new ideas for promotions. This internship opportunity offers great variety and prospects.
9. Wowcher Analysis Executive
Complete with bar, Playstation and table tennis – this isn't your average office! This full-time job opportunity offers a £24,000-£28,000 salary and a chance to make a huge impact on an already successful company. Communication, analysis and initiative are the skills you need.
10. Wowcher Graduate Scheme
Here's a chance to join one of the hottest grad schemes around! Free gym, free food, great socials… the list of perks is endless! What's more, your career progression plan will be mapped out from the start and insightful training provided. Join this fun, fabulous team and reap the rewards.
If you haven't quite found what you think you're looking for in today's top ten, head over to our website. Browse the full list of our latest vacancies, including marketing, advertising and PR internships, on our London page.

Katie is an Inspiring Intern and a recent addition to our marketing team. A dancer/health & fitness enthusiast, she tweets: @KatesApps, and blogs here.