How to do Halloween in London: graduate style
We all like to do Halloween on a budget, whether that means decking out your house pre-party with amazing decorations from Poundland (I have no regrets) or getting your mates involved and doing your costumes DYI style. Student, graduate, working professional – anyone keen to get stuck in this Friday 31st, here are just some of the wacky activities London has to offer you this year.
Spooky cycle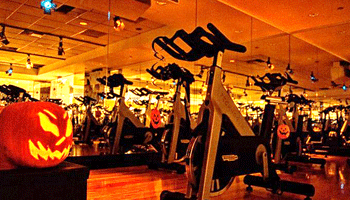 It's not quite as weird as it sounds: the Reebok club in Canary Wharf is giving its group cycle class a twist with fancy dress, prizes and "spine-chilling cocktails" (after the workout). For a tenner you can make this a fitness-themed Halloween to remember whether you're squeezing it in before hitting up a house party or you just fancy a bike ride.
Halloween meets fireworks
Vauxhall's one night only fire festival (31st October) brings you performances, fireworks and bonfires all washed down with ale and mulled wine! This free event always gets a good turn out and is a great way to combine the two celebrations into one.
Mexico's Day of the Dead festival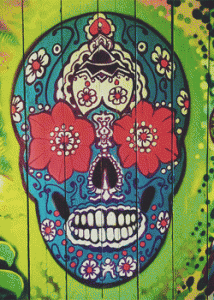 The traditional Mexican decorative skulls have become synonymous with Halloween and this free event is a celebration of all things dead with workshops, film screenings and tequila master classes of course! Head to Southbank until November 2nd.
Top 12 Halloween parties in London
Timeout has created the ultimate hot list of which parties you should head to this Friday evening. From Halloween Raveyard to the Dead Famous discos, pick your poison.
Staycation
Scare yourself silly with the classic film selection brought to you by Netflix this Autumn or host a pumpkin party and see who can carve the best creation. Stuff your face and stay in or try making your own potion punch. Grab a friend or five and make a night of it!
Fireworks/Bonfire night
London has some amazing fireworks displays all around the city starting from this weekend and leading into next week. North Londoners try Alexandra Palace, Southerners can head to Battersea Park with a ticket or watch at Blackheath for free. Head Central on November 8th for the traditional Lord Mayor's show and fireworks (free) or venture out in East London for the first public fireworks display in the borough of Hackney for a decade. West London residents – we haven't forgotten about you! You've got a whole host of options, with Richmond looking to attract the biggest crowd.

Katie is a recent addition to our marketing team. A dancer/health & fitness enthusiast, she tweets: @KatesApps, and blogs here.