Graduate options this autumn
You don't need to know what you want to do for the rest of your life when you graduate. What you do need, sometimes, is a helping hand to show you what type of jobs are on offer, in which industry, and what the title means!
Look no further
The word 'research' can conjure up images of trawling through search engines, making a handful of bullet points and maybe not really getting anywhere (just me?). However, it's actually quite important when you're trying to decide what to do or if you've changed your mind. Inspiring has created a variety of sources so your choices can be more informed and your life after uni, easier. First stop; try our graduate glossary for size. Career sectors are broken down, job titles explained and business terminology is clarified in this cracking guide.
Consider other avenues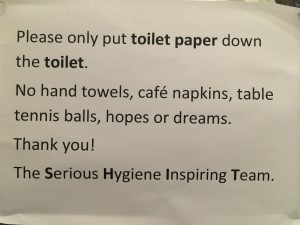 Don't give up on all your hopes and dreams, but do go into the initial stage of your job hunt with an open mind. Analytics isn't a daily overdose of Microsoft Excel, recruitment doesn't have to mean slicked-back hair and a flashy watch and finance isn't solely about looking good in a suit. There are some amazing opportunities available in all the industries on our vacancies page complete with company perks, fun office environments, great people and career development plans. If you're not convinced, have a butchers at this blog dispelling the three major myths about working in sales.
Graduate scheme overload
A grad scheme can be the smooth transition from student life to the 9-5 that you're looking for. It's not just grad schemes that offer great training and learning opportunities though, internships do too! Think of an internship as an insight into an industry and the particular role you want to experience. Internships that help you differentiate between what you do and definitely don't want to do in the future are just as beneficial as an internship that leads you to make a confident career choice. Have a look this article 'which job is right for me'.
Transferable skills
Reading the requirements of an advertised job and realistically assessing whether you are the type of person the company are looking for/whether they are what you are looking for in an employer – is essential to avoid wasting time and positive energy! However, don't rule yourself out if you don't have all the required skills. Consider those you have acquired from your degree, previous work experience or extra-curricular activities and how to make them work for you. Top tip: think about skills that are outside of the 'analytical' and 'communication' boxes – they get repeated a lot!
Hopefully this was helpful and you now have some sources at your fingertips. Watch out for our upcoming blog on expected starting salaries and remember, being a grad is great. So great that we've written about it before.

Katie is an Inspiring Intern and a recent addition to our marketing team. A dancer/health & fitness enthusiast, she tweets: @KatesApps, and blogs here.
Editor's note: All images are property of Inspiring Interns.